Wix Auto Website Contact Form Submitter Bot
£150.00 £200.00
The World's First Wix Auto Website Contact Form Submitter Bot
Auto...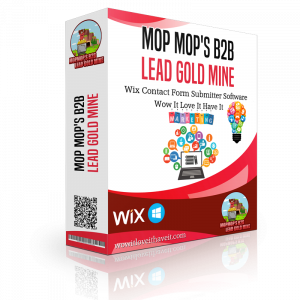 Description
The World's First Wix Auto Website Contact Form Submitter Bot
Automatically scrape and contact all websites bult with Wix using our cutting-edge Wix Auto Website Contact Form Submitter Bot. Download now.
Every marketer knows that contact form submissions is the most effective of getting your message across. This is down to the fact that 99% of the time, contact form submissions reach the website owners. However, submitting contact forms manually can be a very tedious and expensive process. Our tech wizards have developed the world's first and only Wix Contact Form Submitter Software. Our Marketing Automation Software will allow you to send your message to hundreds of thousands of websites built with Wix.com on complete auto pilot. If you do not have a list of websites built with Wix.com, you can use our integrated crawler to find websites built with Wix.com using your keywords. We have also built in many useful security features that will avoid spam traps and deal with captcha verifications. We have integrated private proxies, which will enable you to submit thousands of Wix contact forms without alerting the spam filters. Furthermore, you can even set a delay between each contact form submission. As a safeguard provision, if captchas do crop up, we have integrated 2captcha remote captcha solving service so that nothing stands in the way of your message reaching the Wix website owners. Our Wix Contact Form Submitter Software is extremely intelligent as it emulates real human behaviour by posting to contact forms using a Chrome browser. To keep your marketing activities ethical, we have added a blacklist feature that will allow you to add a list of websites that the Wix Contact Form Submitter Software should not post to. This is especially useful if you have received unsubscribe requests from website owners. This feature will help you to keep your business in the clear and avoid spam.
Why E-Mail Marketing Is Expensive and Not So Effective
Sending newsletters and emails to businesses is becoming less effective and more expensive as most of the time promotional emails do not make it to the inbox and most commonly end up in spam folders. To get e-mail marketing right, you have to take into account many factors such as ensuring that you marketing email list is clean, using a whitelisted IP, wording your email to avoid words that activate email spam filters and the list goes on! Email marketing can also be dangerous to your business as website owners can start reporting your website to spam services which can significantly reduce your email delivery rate and the success of your email marketing campaigns.
Ways In Which You Can Use Wix Contact Form Submitter Software
You can use our intelligent Wix Contact Form Submitter Software to send your offers and promotions to Wix website owners or even requests for guest blog posts to increase your backlink portfolio.
Why Choose Our Wix Contact Form Submitter Software
FREE lifetime updates
Proxy rotation, poster delays and remote captcha solving services will ensure that your message gets sent no matter what
Real human behaviour emulation
Most effective way of getting your message across
Excellent way of generating unlimited leads
Build your list of targeted websites using keywords
Refine your list of websites using our filter feature
Add websites that do not wish to be contacted by you to a blacklist to keep your business in a good standing
IMPORTANT
YOUR LICENCE KEY WILL BE EMAILED TO YOU WITHIN 24 HOURS OF PURCHASE.
OUR SOFTWARE WORKS ON 64 BIT WINDOWS OPERATING SYSTEMS ONLY.
IT IS YOUR RESPONSIBILITY TO HAVE ALL THE NECESSARY DRIVERS INSTALLED TO RUN THE SOFTWARE.
IT IS YOUR RESPONSIBILITY TO LEARN HOW TO USE THE SOFTWARE PROPERLY.
PLEASE READ OUR SOFTWARE TERMS AND CONDITIONS AND DO NOT USE THE SOFTWARE FOR SPAM.
Update Log
October 2019
Wix Contact Form Submitter has been updated. It was brought to our attention that sometimes the Wix Contact Form Poster would cut out a message and post to a website with the incomplete message. We have added delays to prevent this from happening and the Wix contact form poster should be working fine now.
31 July 2018 - A stability fixed has been applied.
3 April 2018 - Fixed a minor bug issue. Improved the crawler. Fixed an issue with Bing.
Add us on skype for and support
live:creativebeartech
-44%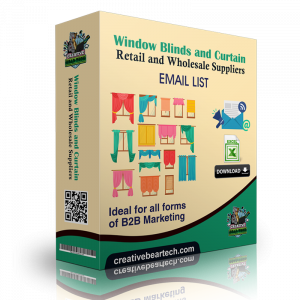 £500.00 £900.00
-44%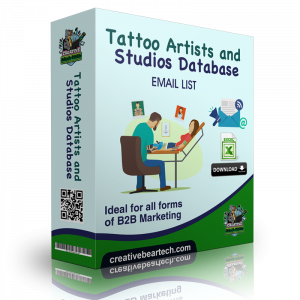 £500.00 £900.00
-44%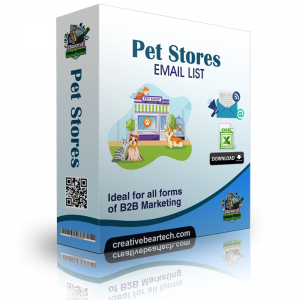 £500.00 £900.00