USA Vape Shop Database with Vape Shop Contact Details
£500.00 £900.00
An Overview of USA Vape Shop Database with Vape Shop Contact Details
USA vape shop database contai...
Description
An Overview of USA Vape Shop Database with Vape Shop Contact Details
USA vape shop database contains a list of all the vape shops across all the states in the USA along with their contact details. The USA vape shop database is ideal for all forms of B2B marketing, including newsletters and email blasts, telesales, direct mail and social media campaigns. Take your vape or CBD business to the next level with access to over 30,000 vape shops (and other places that sell vape products such as smoke shops, head shops, gift shops, etc) in the USA! The entire USA Vape Shop Database comes inside an Excel file. All future updates will be available in your member's area at no extra cost. Please ensure that you check your member's area on a regular basis for the latest updates. Once you place an order and check out, your USA vape shop database will be available to you instantly in your member's area.
Here is what the USA Vape Store Database Contains
Vape Shop Email Addresses: 11577

Vape Shop Websites: 27877

Vape Shop Locations: 10,166
Vape Shop Social Media Links: 37555

Vape Shop Telephone Numbers: 18070

Approximately 30,576 records
Why Choose us for your USA vape shop leads?
Free lifetime updates
Instant access upon payment
Good value for money
Proprietary data scraping techniques, software, and state-of-the-art IT infrastructure
Great support and friendly team
New Feature: Geo Location added to USA Vape Shop Database
Recently, we have added the geolocation data for each domain. We have achieved this by resolving the IP address of each domain to the city, country, and region. This data reflects where each respective vape shop is hosted. Usually, this is a good indicator of where the actual website is located because it is considered to be a good SEO practice to host the websites in the same country where the business is based. You can now sort all the USA vape shop data according to regions.
What is the difference between the Geo-location data and the business address?
The Geolocation data provides information of where each online vape shop is hosted. Whereas, the business address is the vape shop address that has been specified by the vape shop owners on the vape store's website, social media or business directories.

New Feature: WHOIS Data added to USA Vape Shop Database
Recently, we have added WHOIS data for each online vape shop. The WHOIS data contains the email and telephone number of vape shop owners or webmasters. From our experience, usually, vape shop owners register vape store domains in their name. Some of these contact details will be redacted where the vape shop owner has taken out a WHOIS privacy guard.
What is the difference between Vape Shop Geo-Location Data and WHOIS Data?
The Geolocation data will tell you where the online vape shop is hosted whilst the WHOIS data will give you the contact details of the domain name owner.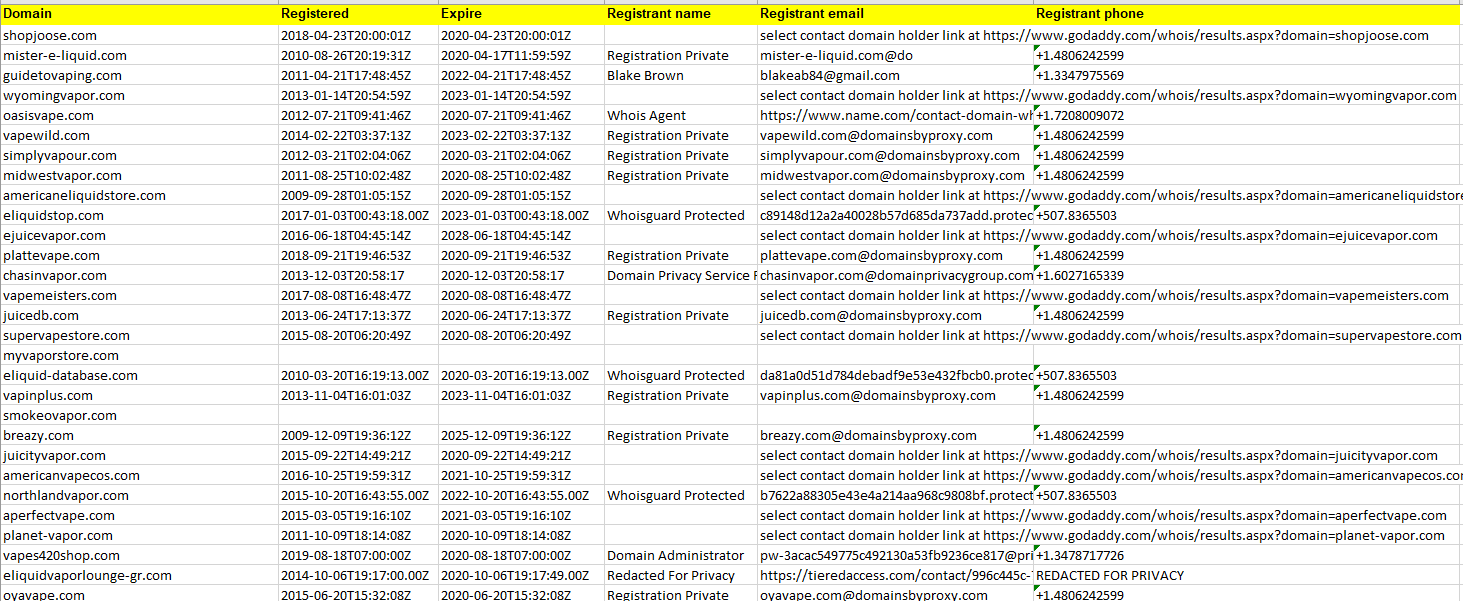 Marketing to USA Vape Stores: Increase your success rate
The new geolocation and WHOIS data records are meant to help to increase your success rate by allowing you to sort the records geographically (which allows for geo-targeted campaigns) and also include the website's owner/webmaster emails in your campaigns.
Updates Changelog for USA Vape Shop Database
Jan 2021 - Update to USA Vape Shop Database

USA Vape Shop Database has undergone a new update and now contains 16,758 emails, 30,576 websites, 19,557 telephone numbers.
Mid May 2020 - Update to USA Vape Shop Database
We have added 1,500 new USA vape shops as well as smoke shops, head shops, gift shops, and other places that sell vape products. To get to these additional results, we performed a local scrape of Google Maps, Google, Bing, Facebook Business Pages, LinkedIn, Instagram, and Twitter. In total, there are now 8,500 plus vape shops and other places that sell vape products across the United States.

May 2020 - Update to USA Vape Shop Database

This is a major update to our USA Vape Shop Database. During the Coronavirus pandemic, we have noticed that a number of American vape shops have gone out of business (mostly brick-and-mortar vape shops). We have removed these vape stores from the database. On the upside, we have seen an increase in new vape shop start-ups across different USA states including California, Texas, Florida, Colorado, New York, Chicago, and other states (especially in the online field). We have verified USA vape shop emails to remove all non-working emails (non-resolving domains, closed inboxes, and spam traps). Clean emails will help you to achieve a much higher inbox rate and keep your IP address out of the spam blacklists which is the main reason for the low email delivery rate. We have also observed that an increasing number of USA vape shops are now stocking CBD products ranging from CBD Capsules,  CBD oil, CBD Gummies, CBD Multi-Vitamins, CBD vape e-liquid, CBD vape pens, Hemp Soap and CBD Bath Bombs, CBD snacks for pets, CBD edibles, CBD hemp capsules and much more. If you are in the CBD business, our USA vape shop sales leads will work exceptionally well for you.

March 2020 - A brand new USA Vape Shop Database has been scraped from scratch. There are now approximately 7,000 records. We have also added new data for each vape shop: WHOIS and Geo-location data. The WHOIS data contains the contact details of the domain name owner/webmaster whilst the geo-location data contains the city, region, and state of where the website is hosted. All the records have been cleaned using a three-level process: syntax, domain level, and inbox level.

February 2020 - this was a major update. We have scraped a brand-new USA vape shop database to replace our old USA vape shop leads that we have been updating for over 7 years. The new USA vape shop database captures all the vape shops across every single state in the USA. We have used our state-of-the-art software to scrape virtually all online sources for vape shops. Right now, the database has circa. 7,000 USA vape shops. Most vape shops have emails and websites. You can view sample screenshots of this database above by clicking the image thumbnails next to the product page.


Building a Better Mouse Trap: Vape Shops in the 2020s
Bottles on the shelf, the hardware behind glass, and the friendly employee behind the counter. The core model of the retail vape shop has scant changed in the vapor world since its inception. Forward-thinking members of the vapor industry set their sights on the expansion of their vapor businesses, opening additional shops with a move toward franchising a goal for many. As competition grew in the vapor space, vape shops looked to high-end designs and remodel of their existing vape shops. Formica countertops became granite and marble. Laminate flooring became wood, tile, and marble. Second-hand displays became custom cases with hardwoods and elaborate designs. As vape shops looked to diversify, many found the beer to be a natural fit for the customer base of the vape industry. New products arrived on the market like nic salts and CBD, allowing vape shops to bring in an even more diverse customer base.
REGULATORY RUNAROUND
The process of growing and evolving the vape shop has always gone hand-in-hand with the evolution of regulations in the vapor space. Vape shops have long been forward-thinking in their approach to regulation with the vast majority of shops implementing age control systems immediately, in many cases years ahead of FDA demands for them to do so. Pro-active bottle swaps for compliant packaging has been a regular feature of how many vape shops conduct their business. As cities, counties, and States have updated their ages for nicotine consumption from 18 to 21, so have vape shops moved to quickly adhere to the law. But the vape shop of the future will have to be more than just compliant and more than just a nice building.
Radical changes in the vapor market have seen sub-ohm systems become dominated by pod systems like the JUUL. With cities, counties, states, and even the Federal government considering flavor bans, vape stores have a future to consider that looks like it will have a more limited product line-up. Beyond this, proposed FDA regulations for how shops can serve customers are looking as though they will change. Similar to the medical marijuana industry, it is looking like waiting rooms and areas, with a segmented area for sales of vape to legal age consumers, is a strong possibility in the future. The vape shop of the 2020s will have to give serious consideration to space and designs for segmented vape sales and waiting rooms in both current and future designs.
It can seem absurd for a vape business to have to contend with indoor vaping bans, but a city, county, and State-wide bans on indoor vaping will continue to impact a larger number of vape shops nationally in the 2020s as these laws move through their respective governments. Vape shops will have to include the possibility of needing outdoor facilities or set-ups to accommodate customers looking to test vapor products in a legally compliant space. This may ultimately force a very reevaluation of the traditional vape store model as the necessity for outdoor spaces – and possibly completely segmented outdoor spaces – becomes a reality for many vape shop owners. 
THE CHALLENGES OF INNOVATION
Beyond the regulatory changes and challenges facing the vape shops of the future, more will have to be done to innovate the vape space for the vaper of the 2020s. The pull of convenience stores for selling pod systems will prove a formidable challenge to the vapor industry. Vape shops will feel immense pressure to offer more convenient and fast options for consumers looking to get their vape. While broaching this model is certainly one approach that any vape shop could take, it is profoundly unlikely that it will ultimately lead to a business model capable of competing with a cemented brand like Mobile, Shell, or Wallgreens. Vape shops have a much better chance at being competitive if they continue to evolve their vape shops into a stronger customer experience.
Vape shops in the 2010s have evolved from almost convenience-store level experiences into a full-blown Starbucks model of operation. Consumers – one accustomed to a one-stop-shop experience – can now enjoy coffee and beer at their favorite vape shops. Often, vape shops will have games and events that encourage customers to treat the vape shop as a hangout. This evolution is a natural one that will continue into the 2020s. Customer conversion will always be higher in an establishment where consumers are willing to spend more time and revisit. These experiences have turned into their own marketing campaigns as word-of-mouth for these "hangouts" brings in extended social circles of vapers and non-vapers of legal age alike. The vape shop of the 2020s will ultimately look to iterate on these trends. Expansion into offering liquor, more unique events, and food will become a regular occurrence as part of these natural iterations.
THE EVOLUTION OF PRODUCT
A major shift in the vape shop over the last two years has been the introduction of cannabidiol (CBD) to the line-ups of many shops. A non-psychoactive component of the hemp plant, CBD has exploded in popularity, and demand for the product has brought it into vape shops across the country. This has prompted a revolution in many vape shops to offer a more diverse product line-up of what is considered a subsection of the health and wellness market. The ethos of the health and wellness market blends nearly seamlessly with the vapor market and many vape shops have found it a natural fit in their evolution. This has seen an expansion into products like Kratom and Kava, along with extension CBD products like lotions, salves, balms, and hair care products. For most vape shops, this can be a substantial and – at times – radical refocusing of what the business is ultimately trying to achieve. This has led many vape shops to limit their introduction of these products to just CBD tinctures containing CBD Isolate and Full Spectrum CBD in both sublingual and vapable formats. However, a lack of regulatory clarity on CBD products from the FDA poses a looming question of what the future of CBD will look like in vape shops as MMJ legalization continues to become more widely adopted nationally and the inevitable Federal regulation that will follow. 
2020s – PHYSICAL CHALLENGES
The 2020s will continue to see another type of evolution: environmental and market stresses caused by the climate crisis and geopolitical instability. It can seem abstract at times how something as large as the sum of the world's weather systems, human activity, and the interactions between governments can impact a vape shop. Unfortunately, very real challenges for vape shop owners have come out of these realities. The vape shop of the 2020s should always give careful consideration to the location in which it is being built. More extreme and shifting weather patterns will extract a heavy toll on vape shops where the location is vulnerable to local weather phenomenon. The vape shop of the 2020s will have to develop an enhanced awareness of flood zones, resource limitations such as water in drought-stricken areas and the necessity for precautions needed to take against more frequent and powerful storms, tornadoes, and hurricanes. Taking the necessary steps and precautions to research and prepare a vape shop against these challenges could mean the difference between a vape shop failing and the continued success of a vapor business.
Beyond the challenges of the climate, continued geopolitical instability will impact the vapor market well into the 2020s. The recent tariff battles between global nations will have long-ranging impacts on product availability and price for products in the vapor space – with hardware being the most severely impacted. Preparing for these types of price instabilities and availabilities will be a crucial aspect of running any business in the 2020s that relies on affordably manufactured products outside of North America and Europe.
THE GREAT VAPE CONSOLIDATION
Another major shift going into the 2020s will be an inevitability of consolidation. With many vape shops have made their own brands of e-liquid, regulatory stresses on vapor products can have wide-ranging impacts on vape shops themselves. This has a strong possibility of introducing massive instability in the vapor market that will ultimately lead to the consolidation of vapor shop ownership. As different business owners in the vape industry look to transition out of the industry itself or look toward focusing more on a single aspect, vape shops will see a major shift in ownership as the largest players look to quickly consolidate ownership of their competition with structured plans for acquisition and absorption into their brands. This may not be limited to just vape shops. Large vape brands may look to vape shops as a smart investment in building a physical presence for their brands in the face of more strict advertising regulations at all levels of government and on advertising channels such as social media and what is seen more and more as an inevitable ban on online vape sales. All of this points to a major shift in the vape shop dynamic moving into the 2020s.
THE VAPE SHOPS OF THE FUTURE
Vape shops of the 2020s have a lot of challenges imposed on them as they look to the future. But there are more interesting and optimistic avenues ahead as well. Technology has evolved our society immensely and will continue to do so into the 2020s and beyond. As a heavily technology-focused industry itself, the vape industry is prime to evolve technologically in the 2020s and the vape shop of the 2020s will see these same innovations. Advances in customer profile building and recognition will allow vape shops to more accurately deliver customized consumer experiences. More customized and specific software solutions developed for vape industry distribution and logistics will evolve – and increase the efficiency of – the vendor to consumer pipeline. New regulations will facilitate online order queuing – though likely not payment – as a means for consumers to quickly and efficiently get their products from their local vape shops. Home delivery through internal store credit systems could see a major boom as driverless car technology makes business-to-residence delivery significantly more cost-effective and accessible. A future where you even order your lunch and vapor from the same business is not one that is entirely inconceivable.
But the most striking innovations in the vape shops of the future will come in the form of identity and age verification. Providing a safe and secure solution to businesses looking to deter and prevent underage vaping will become a key aspect of every vape shop of the future. Software offering affordable solutions to robust and efficient identity verification, risk assessment, and employee accountability will become a major business in the vapor space, but will most critically impact the vape shop of the 2020s.
THE FUTURE
There are no hard prognostications when we consider the future of the vapor industry. It is a complex, living, breathing machine with countless variables that are all but impossible to accurately predict. But through the consideration of the possibilities and challenges the future could impose, vape shop owners both current and future can afford themselves the opportunity to take an approach that will hopefully build the next great vape legacy.
-44%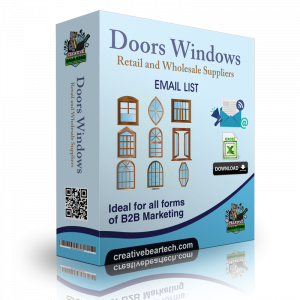 £500.00 £900.00
-44%
£500.00 £900.00
-44%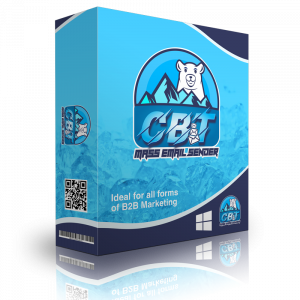 £500.00 £900.00