Beauty Products & Cosmetics Shops Email List and B2B Marketing List
£500.00 £900.00
Beauty Products & Cosmetics Shops Email List and B2B Marketing List: IntroductionThe Beauty Products & Cosmetics Shops B2B Marketing List contains the contact details of virtually all beauty products and cosmetics shops, brands, wholesalers, distributors and manufacturers from all over the world. Our beauty industry sales leads help...
Description
Beauty Products & Cosmetics Shops Email List and B2B Marketing List: Introduction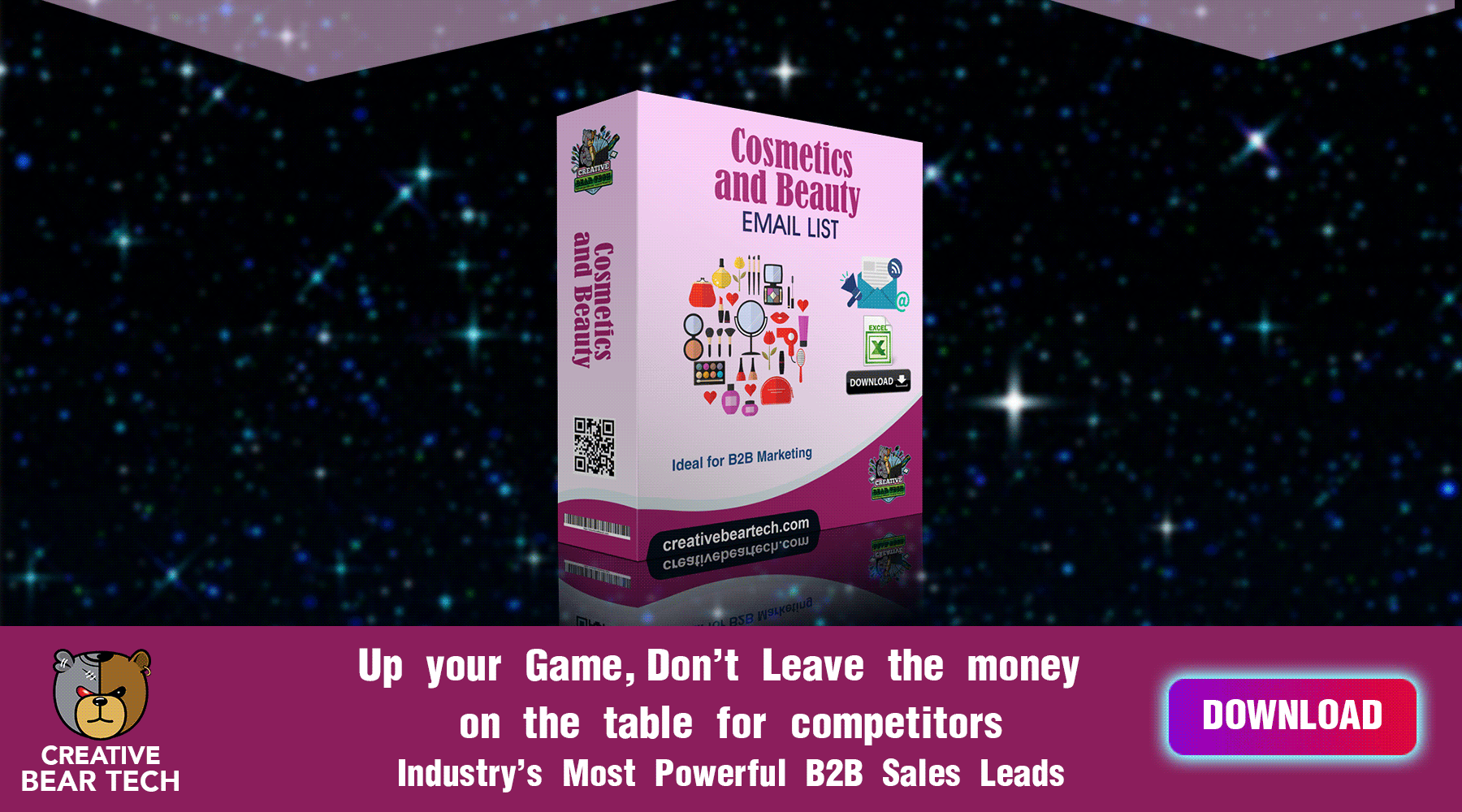 The Beauty Products & Cosmetics Shops B2B Marketing List contains the contact details of virtually all beauty products and cosmetics shops, brands, wholesalers, distributors and manufacturers from all over the world. Our beauty industry sales leads help to connect your business with thousands of companies operating in the beauty industry. Our beauty industry marketing list comes in an Excel spreadsheet with contact details for every company operating in the beauty industry. Please note: you will receive the beauty industry database in Excel Worksheet and CSV file extension (you can use either) and a list of just emails inside a notepad format. You will also need to extract the files using win.rar - further instructions are provided inside the download files. Our Beauty Industry Marketing List currently contains in excess of 300,000 business records. We are updating our beauty industry business data on a rolling basis so make sure to check your member's area regularly.
Our Beauty Industry database was compiled from:
All the Beauty trade shows and exhibitions all over the world
All Amazon and Ebay beauty product brands
Beauty Business Directories
Global Search Engines
Business Directories
Wholesale and Trade Directories
Social Media: Instagram, Twitter, Facebook, LinkedIn
Health and Beauty Industry Email List and What it Contains
The Health and Beauty Industry Email List comes in an Excel file and contains the following data entries:
Emails
Websites
Addresses
Telephone Numbers
Social Media Links
Here is How Our Cosmetics and Personal Care Mailing List Can Help Your Business: Connecting the Dots
Our Health & Beauty Industry List is aimed at businesses that operate in the wholesale / B2B space and the purpose of our marketing list is to allow you to connect with your prospective B2B clients. For example, if you have a beauty products wholesale business or perhaps have launched your own beauty product line, our Beauty and Cosmetics Industry Database will help you to connect with and market to virtually all the companies operating in the beauty industry across the world with a click of a button. We understand just how difficult it is for wholesale companies and beauty product brands to generate their own leads and so we have done most of the heavy lifting to present you with the contact details of your prospective clients. When it comes to B2B marketing, it is a no-brainer, to make B2B and wholesale sales, you need to have access to a comprehensive and stellar list of all companies operating in the beauty industry.
Ways in Which You Can Use Our Beauty Industry Database: Turbocharge your Business with a click of a button
Newsletters: you can load up tens of thousands of emails of beauty companies into your newsletter provider and send out your promotional materials to virtually all companies operating in the beauty industry with a click of a button.
Emails: you can send out personalised introductory emails to beauty companies and forge profitable relationships.
Telesales: you can all up all the beauty companies to introduce your business to them.
Direct Mail Martketing: you can send out your samples or promotional materials to beauty companies and get some business out of them.
Here is How We Prepare the Beauty Products & Cosmetics Shops Marketing List: Let's Get Technical
The problem with most B2B marketing and e-mail lists is that they are either very limited or contain a lot of spammy and irrelevant entries. This is due to the fact that a lot of the website scraping tools on the market are quite limited in the sense that they can only scrape a couple of search engines and have no way of allowing you to scrape records only relevant to your business niche. We have used dozens of web scraping tools and in the end, we have used our experience to develop our own proprietary Search Engine Scraper and Email Extractor that addresses each one of the limitations faced by all the scraping tools on the market.
To compile the Beauty Products & Cosmetics Shops Marketing List, we have scraped all the major search engines (Google, Bing, Yahoo, AOL, Yandex and many others), Google Maps, Social Media Sites (LinkedIn, Facebook, Twitter, Instagram and others), popular business directories and other sources. We then compiled all of the results into a single and most comprehensive database of companies operating in the beauty industry. To keep our list relevant to the beauty industry, we have applied our "content filters". This is a setting in our website scraper where we enter a list of beauty product related keywords that must be present in the target website's meta title and description. To put it very simply, unless a website contains any of our beauty-related keywords, the scraper will not grab it! This has allowed us to scrape only beauty products related companies with laser precision. This is why you will not find a database of the beauty industry as comprehensive and relevant as our. To capture all the companies dealing in beauty and cosmetics products, we have used tens of thousands of keywords in virtually every language. Our search engine scraper is running on very powerful dedicated servers with thousands of private IPs and remote captcha solving services 24/7. This allows us to constantly update our database of beauty companies.
As well as scraping data from popular search engines, social media sites and business directories, we have additionally extracted contact data from virtually all beauty trade shows and exhibitions in the world, wholesale and trade directories as well as Ebay and Amazon beauty brands. As you can appreciate this is literally the most comprehensive beauty industry database in the world.
Why Choose Us: The Proof is in the Pudding
Free Lifetime Updates: you will receive free lifetime updates to your Beauty Industry B2B Email Mailing List directly in your member's area. We are constantly updating our beauty products and cosmetics shops sales leads so you can be sure that you will always have fresh leads for your business.
Comprehensive and Accurate Data: as we have mentioned above, all of our data is relevant and extremely comprehensive.
GDPR Compliant: all of our data is GDPR compliant as per our GDPR policy.
Cheap: Our database is extremely cheap. We do not charge per record, we do not have monthly subscriptions. You pay once and receive your database along with the free lifetime updates. We are constantly passing on lower prices to all of our customers via our economies of scale.
Excellent support: our team is always available to help you with any questions.
Sample Screenshot 1 of Beauty Industry Database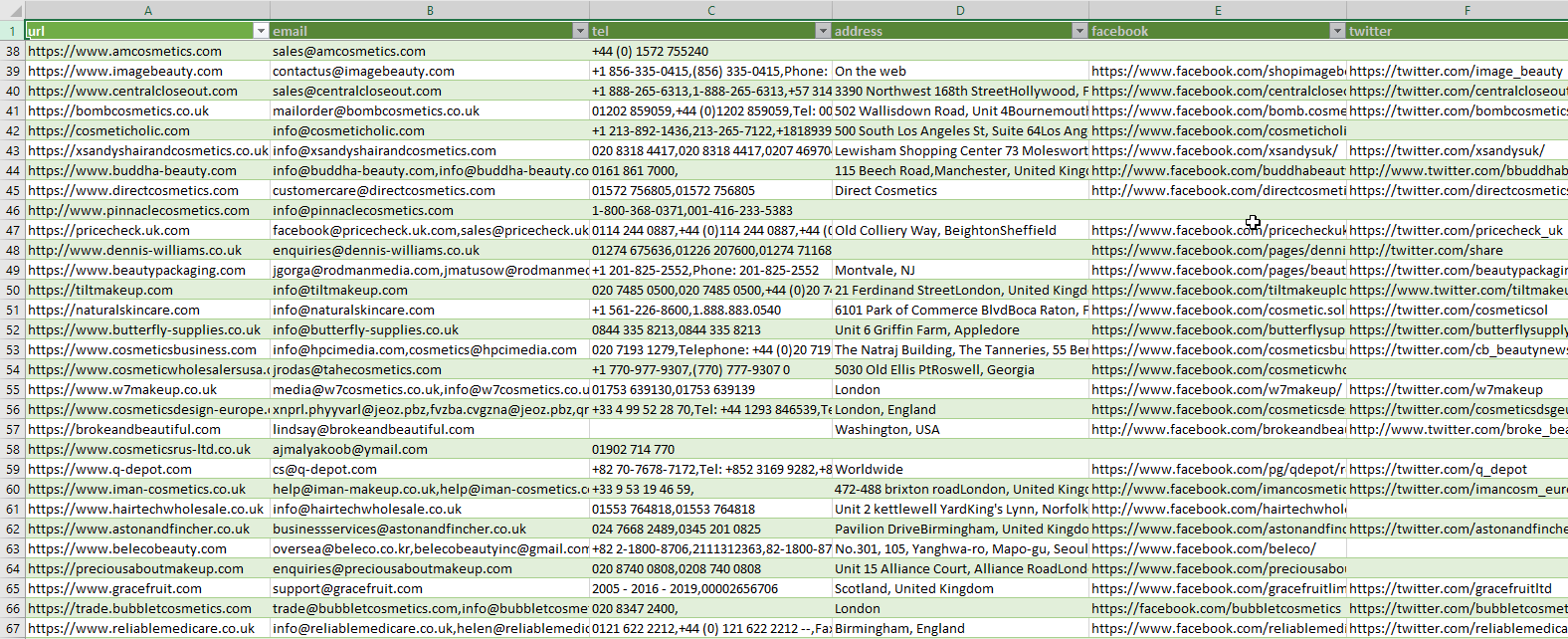 Sample Screenshot 2 of Beauty Industry Business Data

Here are the Types of Businesses that Our Beauty Industry Database Contains
Here is a list of the types of products that the companies in our Beauty Industry Database provide. You can use this list to get an idea of what these companies do and whether they are a perfect fit for your marketing campaign. The below list is not exhaustive and covers some of the product types provided by companies in our B2B marketing list.
cosmetics, make up, hair care, skin care, fragrances, manicure, pedicure, nail care, beauty, beauty products, makeup, mascara, foundation, lip gloss, eyeshadow, eyeliner, Water Pack CBD Sleeping Mask, lip balm, primer , shine control, blush, lipstick, nail polish, makeup tools, concealer, powder, bronzer, brow enhancers, highlighter, lip stain, lip liner, false lashes, hair, shampoo, hair conditioner, mousse + gel, hair treatments, scalp treatments, hairspray, finishing spray, hair color, shine serum, gloss, pomade, wax, finishing cream, blow dryers, brushes + combs, hair accessories, curling irons, styling tools, rollers, curlers, hair loss, salon services, moisturizer, cleanser, anti-aging, exfoliators, scrubs, eye treatments, blemish, acne control, masks, peels, makeup remover, toners, astringents, oral care, night cream, self tanners, sun protection, toothpaste, breath freshener, lip plumper, microderm, lightening cream, dermatology treatments, peels, ingestibles, supplements, Luxury CBD Vitamin C Face Serum, lip exfoliant, body lotion, fragrance, body wash, shower gel, foam, hand treatment, foot treatment, nail treatments, antiperspirant, deodorant, soap, hair removal, shaving, sun care, self tanner, body scrubs, bath salt, bath oil, bath fizzies, bath bubbles, aromatherapy, nail tools, cellulite treatment, scar reducers, stretch mark reducers, body powder, bath brushes, sponges, professional services, intimate care, haircare, skincare, makeup, bodycare, fragrance, eye makeup, eyebrows, eye pencils & eyeliners, eyeshadow, eyeshadow primer, false eyelashes, mascara, facial makeup, bb cream, blushers, bronzers, cc cream, concealers, foundation, foundation primer, glitter makeup, highlighters, powder makeup, lip makeup, lip gloss, lip liners & lip pencils, lipstick, makeup accessories, makeup bags, makeup brushes, other make-up tools, SPF 55 CBD Sunscreen, puffs sponges & wedges, makeup sets & kits, anti-aging CBD Moisturizers, makeup remover, makeup setting sprays & sealers, teeth whitening, men's fragrances, men's aftershave, men's eau de cologne, men's eau de parfum, men's eau de toilette, unisex fragrances, unisex eau de cologne, unisex eau de parfum, unisex eau de toilette, women's fragrances, women's eau de cologne, women's eau de toilette, women's eau de parfum, women's parfum, perfume gift sets, men's perfume gift sets, unisex perfume gift sets, women's perfume gift sets, CBD Lip Balms, perfume accessories, body lotion, body sprays, body wash, deodorant & anti-perspirant, perfumed candles, purse sprays/atomisers, hair styling, hair straightening, hair curling, hair sprays, hair gel, hair mousses & foams, hair serums & creams, CBD Spray Sun Screen, hair putty clay, hair wax, hair treatments, dandruff products, damaged hair products, CBD Sun Screen, oily hair products, coloured hair products, hair straighteners, hair brushes & combs, hair dryers, shampoo, hair sets & kits, hair dye & colourants, hair curlers, hair wavers, scalp care, hair condition, bath & shower, bath bombs & melts, body scrub, deodorants, anti-perspirants, body oils, serums, body moisturisers, body toning, body sculpting, body powders, body sprays, nail care, tanning lotion, tanning sprays, tanning mousse, instant tan, gradual tan, prep & maintain, skin care products, acne treatments, blemish treatments, anti-aging products, skin care blotting paper, skin cleansers, skin toners, cotton swabs, skin exfoliators, skin scrubs, eye treatments, eye masks, home skin care devices, skin lightening creams, lip balm, makeup removers, accessories, applicators, blusher, body care, body spray, bronzer, bronzing sun & tan, brush set, brushes, cleansers, concealer, concealers & primers, eye makeup brushes, eye makeup remover, eye makeup sets, eye makeup tools, eyebrows, eyelash curlers, eyeliner, eyeshadow, face contour, face makeup remover, false eyelashes, CBD Lotion, false nails, foundation, hair accessories, hair care, SPF 50 CBD Face Sunscreen, lip brushes, lip gloss, lip liner, lip primer, lip stain/tint, lip treatments, lipsticks, makeup bags & cases, mascara, men's fragrance, mermaid makeup brushes & sets, mirrors, nail decoration, nail polish, nail tips, nail tools, nail tools, nail treatment, powder & compact, primer, sets & palettes, shimmer/highlighter, single brushes, skin care, tinted moisturiser, tools, tweezers & brow tools, unicorn brush sets, women's fragrance, skin masks, skin peels, microdermabrasion tools, skin care moisturizers, night skin care treatments, skin care sets, skin care kits, other skin care.

Changelog
July 2020 - inside the folder, you will find a master database as well as the database split by 1) countries and 2) batches of 10,000 records.

Additional Information
1 Reviews for Beauty Products & Cosmetics Shops Email List and B2B Marketing List
-44%
Blockchain and Cryptocurrency Email List for B2B Marketing
£500.00 £900.00
-150%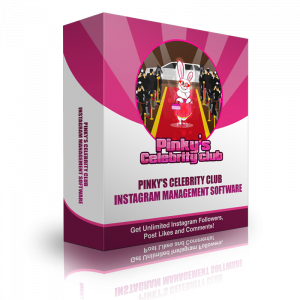 Pinkys Celebrity Club Instagram Bot for Real Followers and Likes
£250.00 £100.00
-50%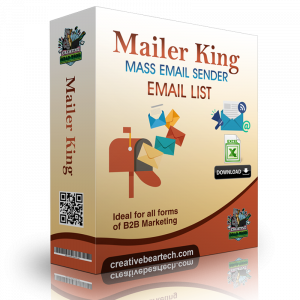 Mailer King Mass Email Sender Software
£100.00 £200.00