Women's Accessories Business Data List with Emails
£500.00 £900.00
Womens Accessories Business Data List with Emails

B2B Database with Emails Is Ideal for SEO and B2B Marketin...
Description
Womens Accessories Business Data List with Emails

B2B Database with Emails Is Ideal for SEO and B2B Marketing
Social Media Campaigns
Mass emails
Guest Post Outreach for SEO and Link Building
Competitor Market Research
Telesales
Direct Mail Marketing
Approximate Breakdown of the B2B Database
Total Emails: 7,600
Total Websites: 11,120
Total Business Addresses: 4,304
Total Tel. Nos: 7,382
Total Social Media Links: 23,373
Here's What You Will Get
Free Lifetime updates
Business Data in Excel File
How We Compiled the Womens Accessories Business Data List with Emails
Trade Shows and Exhibitions
Search Engines
Social Media
Subscribers
Google Maps
Directories
Why We are the Leader in Lead Generation
Comprehensive Data compiled from multiple data sources
Accurate B2B Mailing List
We accept Cryptocurrency payments
Free Updates for Life without any Hidden Charges
Instant download from your member's area upon payment
Here's How the B2B Business Data will Turbo Charge Help Your Business
Gain New Clients

Sell your products or services
One-click solution
Expand your B2B sales by acquiring new clients
What you Will Find Inside Womens Accessories Business Data List with Emails
You will be able to download Womens Accessories Business Data List with Emails in an Excel Spreadsheet format. Womens Accessories Business Data List with Emails contains following business data records:
Email
Site Meta Title
Telephone Number
Site Meta Description
Official Company Address
Company Name
Company Social Media Pages

Women's accessories business data list with the email list
Description
Grab the best B2B compatible data list of women's accessories business right away. With global exposure, we have brought the contacts of the best potential leads for your business. Our list is created from all possible leads from different corners of the world. We have not left any stone unturned to bring the best to you. For instance, if you are new to the market the biggest issue you are going to face is to create a list of dependable leads to whom you can present your business. And if you realize it is also the most important thing in business. To generate sales you need customers and to get customers you need to convert your leads and that is only possible if you have a significant list of them. But nothing to worry about we have done most of the heavy lifting for you. We have created a customized list of potential leads whom you can approach and make deals with.
We have created our women's accessories business data list from the most reliable resources of the market like business directories, scraping search engines, recently conducted women's accessories exhibitions, women's accessories trade shows from all over the world, online shopping sites like Amazon and eBay, and most importantly social media sites like Facebook, Tinder, LinkedIn, etc. Our list comprises email ids, contact numbers, social media account links, and permanent addresses of the prospect. With all the particular details you are ready to kick start and make a significant impact on the market.
Our women's accessories business data list is in an excel spreadsheet that contains the contacts of all companies operating in the women's accessories industry. The list is being updated regularly to ensure that you don't miss out on any lead-in the process. And our service team is always happy to help you with your marketing difficulties.
Our creating team has implemented special contend filters in the list so that the list remains limited to women's accessories company list only. When the website is run the filters grabs data that has women accessories related keywords only. This we are successful to give you the most relatable data from the market.
You can use the list in several B2B marketing strategies like if you want to conduct an email marketing campaign, cold calling campaign, generating leads through direct mailing, or any of such techniques. We understand you need to outreach the best buyers for your women's accessory products that's why we have created a personalized email list that can be a powerful tool in your marketing journey. All the data that we create are GDPR compliant. The biggest reason why should choose our service is our feature of lifetime free data updates. Once you pay for the B2B list you will receive updates throughout your life without any further payment.
You can contact our service provider team to get your personalized women's accessories business data list immediately.
-44%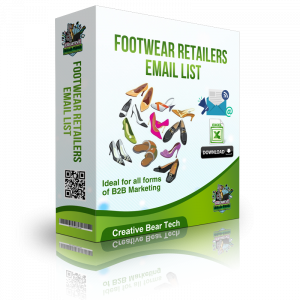 £500.00 £900.00
-44%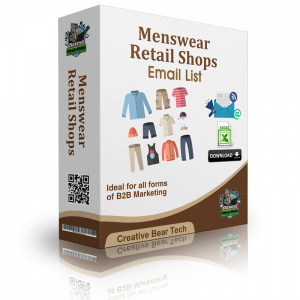 £500.00 £900.00
-67%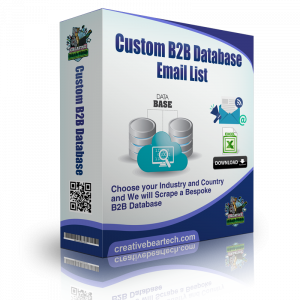 £500.00 £1,500.00