UK Vape Shop Database with Vape Shop Contact Details
£350.00 £500.00
An Introduction to the UK Vape Shop Database with Vape Shop Contact Details
UK Vape Shop Database...
Description
An Introduction to the UK Vape Shop Database with Vape Shop Contact Details
UK Vape Shop Database contains a list of over 4,700 UK vape shop contact details. Our UK Vape Shop Database with Vape Shop Contact Details is perfect for all forms of B2B marketing, including, newsletters and email blasts, telesales, direct mail, and social media campaigns. Free lifetime updates to your B2B UK vape shop email list. Instant access upon payment. GDPR compliant list of vape shops.
Here's How the  UK Vape Shop Database Will Help Your Business
The objective of our UK vape shop sales leads is to connect your business with vape shops in the UK. Our UK vape shop database has helped for UK and international brands to get into the UK vape shops, it has helped for vape wholesalers to expand their client base and even companies such as vape payment processors and age verification pop up developers continue to grow their business with the help of our UK vape store database.

Sample Screenshot of UK Vape Shop Database
Here is what the UK Vape Shop Database Contains
UK Vape Shop Physical Locations (Some vape shops also have very large CBD product collections. If you are interested, in just CBD stores, please see our CBD shop database).
UK vape shop emails: 2,971
UK vape shop websites: 4,786
UK vape shop social media pages: 8,222
Approximately 4,700 UK vape shops (no duplicates or chains)
Why choose us for your UK Vape Shop Marketing List
Free lifetime updates. We are constantly updating our UK vape shop marketing list. You will find the latest copy of the vape store database in your member area.
Advanced and proprietary data scraping and lead generation techniques with access to a state-of-the-art IT infrastructure.
Competitive Prices.
Instant Access.
Friendly support.
GDPR compliant.
Save time and Money
Industry's leading vape leads generation company
Unique vape shop entries: no duplicates or chain vape shops.
Here is How We Create Our UK Vape Shop Database
We use our proprietary Search Engine Scraper and E-Mail Extractor to scrape UK vape shop business contact details from virtually all online sources including Google, Bing, top 10 search engines, Google Maps, Trust Pilot, Yellow Pages. Yelp, Facebook, Instagram, Twitter, LinkedIn, specialize UK vape shop business directories, vape exhibitions and trade shows, CBD business directories, and other sources. Our team has attended every single major vape show and added contact details of UK vape shops that they have obtained from business cards gained at various vape events (mostly in the UK). As you can see, our UK Vape Shop B2B Data List is a hybrid of online and off-line data. We are making regular updates to our UK vape shop database since 2012. We are constantly verifying all existing vape shops in our database to make sure that they have not gone out of business and their data is fresh and up to date. We are always scanning the web to detect new vape shops that have opened up.
Why Choose Us
Free Lifetime Updates to your UK Vape Shop Database
You will receive free lifetime updates to your UK Vape Shop Marketing list for life. All future database updates will be available for download in your member's area. We recommend that you monitor your member's area on a regular basis. We do not have any hidden costs, charges, or nasty surprises: you pay once and enjoy free updates for life.
Instant Download in your Member's Area
Your UK Vape Shop Sales Leads will be available for you to download in your member's area upon check out.
Trusted by the Leading Vape and CBD Brands since 2012
We are the pioneers of the vape shop leads. As soon as the vape market opened up in the UK, we were scraping databases for our very own e-liquid brand. We have helped most of today's biggest vape and e-liquid brands, vape wholesalers, and distros to get to where they are now by providing them with quality vape leads to unlock B2B sales. Over time, we have refined our data extraction process and began to invest in our lead generation methods. We are behind the Search Engine Scraper and E-Mail Extractor by Creative Bear Tech, which is a cutting-edge and the world's most powerful website scraper and data extractor. However, we have realized that we have to go above and beyond our call of duty and so started to send our staff to vape exhibitions and events such as Vape Jam, NEC Vape Expo, Vape Fest, and many other vape events. These are only two factors that make us the leaders in vape shop lead generation. Most of today's big names in the vape industry continue to rely on our unparalleled expertise in lead generation.
Changelog  - What's New in UK Vape Shop Database
Jan 2021 - Update to UK Vape Shop Database
UK Vape Shop Database has undergone a new update and now contains 2,971 emails, 4,786 websites, 1,600 telephone numbers.

MAY 2020 - COVID-19 UPDATE TO UK VAPE SHOP DATABASE

This is a major update to the UK vape shop database. As you will no doubt be aware, a number of UK vape shops, especially the brick-and-mortar ones had to close down due to the Coronavirus pandemic which has financially impacted many brick-and-mortar retailers across the entire UK. We have therefore removed all the vape stores that have gone out of business. We have performed a brand new scrape of the entire UK vape shop database to bring this year's freshest UK vape shop leads. The UK vape shop database currently contains 1,200 vape shops in the UK. We have decided to exclude chain vape shops because we have noticed that there was an ultimate person controlling these vape shops and also making business decisions. Therefore, whilst you may be contacting vape shops via different emails, they would all go to the same person, and sending 20 or so emails would be regarded as spam and would cost you a potential deal with that chain. Instead, we have decided to include the head office of chain vape shops. We have also added social media links of vape shops in case you want to get in touch with them via social media. We have not included any geo-location or WHOIS data because all the vape stores are UK based and any such data would not serve any purpose. We have cleaned the vape shop emails using our email verifier to remove emails with non-resolving domains, closed inboxes, and fake emails. A clean vape shop email list will help you to achieve an extremely good inbox rate because lower email bounce levels will result in a better IP address score and hence, a better delivery rate. On a side note, our clients have informed us that they are seeing much better results during the COVID-19 pandemic possibly due to the fact that many vape business owners are focusing their operating on online sales and are therefore more responsive to emails and social media. Please note: the email column may have more than one email so if you are going to do a mass email blast, do not just copy and paste the emails but separate them out.
JUNE - JULY 2019 (MAJOR SUMMER UPDATE)
In addition to our original database (version 1), we have created a secondary database of vape shops in the UK by using the Search Engine Scraper and Email Extractor by Creative Bear Tech. This has allowed us to leave no stone unturned and scrape virtually all vape shops in the UK on Google Maps, most search engines such as Google and Bing, Business directories including Yelp and Yellow Pages, Vape Shop directories including allvapestores.com and allcbdstores.com, social media platforms, including Facebook, Twitter, and LinkedIn. The version 2 of the database contains around 1,200 vape shops with email addresses as well as a separate file just with emails.

The Vape Industry: From the Bird's Eye
Winter was waning in the D.C. adjacent border community of Silver Spring, Maryland on Tuesday, March 5th. While most offices on the East Coast were getting ready to wind down for the day, the office of the Federal Drug Administration had a national spotlight drawn on it. In a press release, FDA Commissioner Scott Gottlieb announced his resignation. A stormy path had been navigated by Gottlieb, often running afoul of both sides of the vaping debate. But his departure left the vapor industry in a state of flux. As Gottlieb exited his position at the FDA, new draft guidance was issued moving the Premarket Tobacco Authorization (PMTA) period for vape up from August 8th, 2022 to 2021 – and more importantly – proposed ending its tolerance of flavored vape juices.
Further complicating this news was the appointment of Acting Commissioner Norman Sharpless, whom has publicly expressed support for Gottlieb's approach to regulating vapor products. The FDA's approach was thrown yet again into deeper chaos in May when a Federal Judge struck down the FDA's proposed date of August 8th, 2021 for enforcing PMTA applications and demanded they begin reviewing applications immediately. While the FDA has yet to appeal this ruling, it points to a continuing trend of combative governmental oversight of the vapor industry.
This all comes at a critical juncture for the vapor industry. As challenges to vapor packaging emerge from the Consumer Product Safety Commission (CPSC), external pressure has been pushing on a vape industry trying to quietly continue doing business. Thousands of companies, brands and shops have been struggling to make sense of an increasingly grey visage of the near future. Historically, despite offering compliance deadlines and requirements, the FDA has been loath to stick to any guidance it has issued. Other than letters and incidences of public shaming, the FDA has – seemingly arbitrarily – shift compliance deadlines and failed to enforce any of its proposed policies across the vapor industry. This lackadaisical approach to regulation has left many in the vapor industry frustrated as they sought to comply with the FDA's exacting standards and expectations for regulatory filings and compliance deadlines.
A natural response to these actions by the vapor industry has seen many vape companies expanding beyond the vapor industry. The passing of the 2019 Farm Bill opened up the opportunity for the sale of cannabidiol (CBD). While this is still very much a legal grey area until outright legalization of hemp and cannabis is codified into Federal law, it has spurred confidence in vape companies to diversify outside of the vape industry and into CBD. This isn't possible for every vape company financially, but entrepreneurs in the vape space are in search of stability the vape industry looks increasingly unable to afford. The vape industry however isn't all doom and gloom however.
Growing Pains
The vapor market has continued to expand among traditional vape businesses, with the American vapor industry pulling in over $13 billion annually. New shops continue to open and the array of products continue to innovate. But that innovation has been disproportionately fueled by the advent of pod systems. The JUUL from JUUL Labs has become a juggernaut in the vaping world. After investment from Altria, JUUL is expected to account for over a 1/5 of the vape market by itself as it is forecasted to hit $3.4 billion in sales. While this performance is impressive, the impact that JUUL has left on the market has been mixed. The modern teen vaping epidemic has been fueled, in no small part, by the illegal acquisition of JUUL devices and pods by underage vapers. The rise of the verb "JUULing" has become the most familiar term to consumers outside the vapor industry for vaping. For many, it is the only term they will ever know when it comes to the vapor industry. The public outcry following reporting and studies on the vapor epidemic has done immeasurable harm to the public perception of the vapor industry, with parents and public health groups aggressively conflating the vapor industry as a whole with JUUL's pod device. It becomes incredibly difficult to see a path forward to reclaiming the public image of vaping as a vanguard for good or a product for smokers looking to transition away from combustible tobacco. This negative public perception may not be the albatross on the neck of the vapor industry it may seem. A central tenet to the vapor industry's ideology since its inception has always been to appeal to smokers. Public perception of pod systems being a negative force could allow traditional vape companies to focus on converting smokers moving forward.
The nature of vaping looking to convert smokers has long been a successful market strategy. Despite acknowledgments by the FDA regarding the necessity of flavors in vape juices to stop them from returning to smoking, draft guidance was still issued to propose eliminating flavors. While it seems obvious that these fights will be tied up in the courts long past the August 8th, 2021 deadline, there still exists a salient public conversation to be had about traditional vaping and smokers. Those solutions will most likely have to be pursued legislatively and advance action by companies like JUUL doesn't paint the most optimistic of pictures. Late in 2018, JUUL pulled its flavored pods from retail stores, a proactive action most likely aimed at getting ahead of an expected FDA decision to ban flavors from stores, but likely also a means to tamp down on both governmental and public perception that their selling of flavors in retail stores – particularly convenience and drug stores – was contributing to the perception of JUUL as being a driving force in the teen vaping epidemic. But, even a company as large as JUUL can be bamboozled by the workings of the FDA. Half a year later and no action has been taken by the FDA on the regulation of flavors, nor has the FDA begun to implement any actions on PMTA filings.
The requirement of filings for the PMTA is a testy subject in the vape industry. The reality is that very few vape companies have the expendable capital to explore the process of properly submitting a PMTA. While there is no conclusive literature supporting the material cost of an e-cigarette being accepted by the PMTA process, it is estimated that the process could easily reach into the millions of dollars for all of the requisite lab testing, toxicology reports, registration fees, and supporting literature to bring through a successful application for each individual SKU that a company produces. Practically speaking, you could submit an SKU for a vapor product for a PMTA for $20,000, but your chances of getting your product accepted are virtually non-existent thanks to the FDA's ludicrously high standards of the acceptance of what they deem as tobacco products.
The Future of the Vapor Industry
All of this leaves an obvious picture of the future of the FDA sticks to its guns. As vaping companies shut down or transition away from vape into other industries, pod systems supported by the major tobacco manufacturers – colloquially referred to as Big Tobacco – will slowly become the vaping industry in America. The irony of this situation should be lost on no one as the aggressive efforts to regulate the vapor industry to address products that may be unsafe or a potential threat to the public well-being vis-à-vis the teenage vaping epidemic, would ultimately result in the very devices at the center of these controversies becoming the only thing available on the market.
It should come as no surprise to anyone that only multi-billion dollar juggernauts like Altria and JUUL Labs will end up being able to get their products through the expensive and time-consuming PMTA process. As they pare down their product offerings in preparation for future industry changes, they will be able to easily convert their products into FDA approved devices as the country complains about teens "JUULing" well into the 2020s, 2030s, and beyond. While this may look grim in the United States, it doesn't present a fatal outlook of the technology itself. Losing America as a market is a brutal hit for any industry, but the vapor industry remains strong abroad in Europe, Japan, and China with markets rapidly growing in countries like Australia, South Africa, and South Korea.
As vaping is explored scientifically into the future, additional large markets are primed and ready to open for legal sales in the Middle East (UAE) and Africa (Western Africa and Kenya). Vaping is not on a downswing by any measure globally. Investment in globally-focused brands will keep companies founded in America operating internationally for many years to come. But it is hard not to lament the overly aggressive regulatory strategy, that seems almost market-tailored for Big Tobacco's dominance to enter into the vape space. The vape was founded as a way to migrate society away from combustible tobacco. It was a cultural force for years before being hijacked and branded by the teen vaping epidemic. It seems profoundly sad that an industry born and developed in America could see itself become snuffed out by people rushing to judgments based on one crisis while simultaneously doing everything but addressing the underlying issues with the crisis itself. But this isn't to cast a shadow of gloom over the vapor industry. As has been said before, we'll see the vapor industry continue to thrive for many years to come through legal challenges and protracted court battles from the traditional vaping industry's largest juggernauts.
The future of vaping remains uncertain, but the genie is already outside of the lamp and vaping will forever remain a globally dominant market-force.
-44%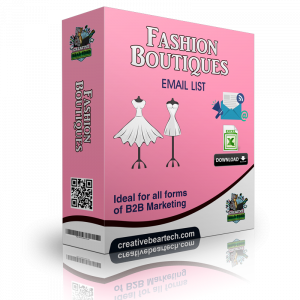 £500.00 £900.00
-44%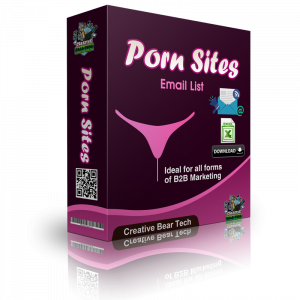 £500.00 £900.00
-44%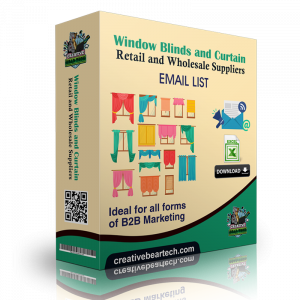 £500.00 £900.00