Pizza Takeaway Email List - Restaurants Leads Database
£500.00 £900.00
Pizza Takeaway Email List - Restaurants Leads Database The Pizza Takeaway Email List is ideal for anyone selling to pizza restaurants and takeaways! Our pizza restaurants database contains all the necessary contact details to allow you to conduct your B2B marketing...
Description
Pizza Takeaway Email List - Restaurants Leads Database
The Pizza Takeaway Email List is ideal for anyone selling to pizza restaurants and takeaways! Our pizza restaurants database contains all the necessary contact details to allow you to conduct your B2B marketing campaign aimed at pizza restaurants and takeaways via social media, newsletters and emails and telephone.


The genius of Naples...
It may have had a humble, simple beginnings as an Italian delicacy, hailing from Naples, but over the course of all these years, it's become one of the most profitable takeaway and fast food markets ever devised! With hundreds of pizza shops across the UK alone, it's a great culinary pursuit to be indulging in, and that's not just by taste!
The benefits...
So what's the use?
Pizza takeaways provide good food at good prices, allowing people to save time on cooking when they run a tight schedule.
They bring more business to the area as a whole.
Takeaway shops often go hand in hand with nightlife, as they're often open late, and coincide well with premises such as nightclubs.
Car dealers looking to bulk sell their stock as delivery vehicles and boost their profits.
Packaged together into a neat B2B package...
Now you can get all the flavours of Italy, because you have the details for every shop! What use can it be?
Owners of big businesses looking to find companies willing to serve them consistently for seminars and events.
Ingredient wholesalers looking to expand their client base and find new retail premises to buy their products.
An already established pizza shop looking for opportunities to partner up, or maybe lucky enough to attempt to buy them out and start your own chain. It could just be the next Dominos in the making!
But what do you get?
You get all of the below, and more!
Names and addresses of all the currently operating pizza shops and restaurants in the country of your choice!
Business addresses and contact details for ingredient wholesalers and providers.
Telephone numbers for all of the above contacts!
Email addresses for those even at the top of the chain in their restaurants and merchants!
Social Media links for every pizza shop new and old with an online presence, giving you a real time feed into what the customer really wants from their takeout.
What's so different about us?
Our listing aren't just the result of a night across google. It's the result of five years of expertise and cutting edge technology. Five years of meeting shop owners, warehouse proprietors, and relevant, current figures in the industry, as well as the very best ways to contact them! So don't let our competitors fool you into a sub standard product! Pick ours up!
We've even packaged it together into a series of .csv spreadsheets, making filtering for the best contacts easy, and utilising the B2B marketing potential even easier! See below!
So just how can I utilise this product?
We're glad you asked!
Sales Newsletters
We can't tell you what the best ratio between cheese and tomato is. Nor can we tell you how good pepperoni is on the latest flavour. What we can tell you though, is that all you have to do is plug in your subscribers, and hit the send button, to get that pioneered, masterful new flavour of yours into the hands of everyone through the tastiest newsletter you'll ever write!
Email, Hot out of the oven!
When your campaign needs a touch of precision, switch to digital emailing! When you have all the heads of all the departments you need, it's easy to find those who have the power to say yes at your fingertips. Filter. Copy. Paste. Send. Job done. And that's right before you even leave the house to go for your morning commute! Come back to hundreds of interested parties!
Spare a minute?
And when you've got a long line of brand new Nissan's lined up, which would make a perfect set of delivery vehicles for all those hungry people waiting for their American BBQ pizzas, make it personal. Pick up the phone to unleash your inner salesman... You might just be handing over several sets of keys from our B2B Business leads.
The latest flavours... on the social scale!
Avoid the toppings everyone hates, and create the best combination! While we can't tell you the difference between a meat feast and a big spicy, the customers certainly can. Avoid serving food the customers won't buy, and stay ahead of the competition!
And now for the icing on... the pizza?
No anxiety that normally comes from a day of waiting in for the delivery man. We've all been there. But not with us. Our delivery is instantaneous. That comes with the perks of having a digital key provided the very moment your payment is provided. You'll have full access to your product the moment it's processed!
And you won't get trapped under the hidden monthly costs our competitors will have you paying out. In fact, we keep our lists fully updated for the lifetime of the product for absolutely nothing extra!
We're so confident in our products that we've even provided a free sample with some of the best contacts you'll ever find!
Quite simply, we're the best at what we do!
If you've bought one of our lists for use in Europe, breathe easy; our products are fully GDPR compliant!
0 Reviews for Pizza Takeaway Email List - Restaurants Leads Database
-44%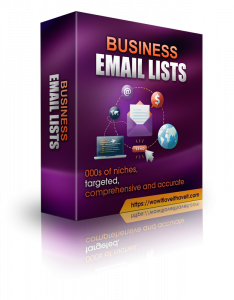 Meat Department Email List and B2B Sales Leads
£500.00 £900.00
-44%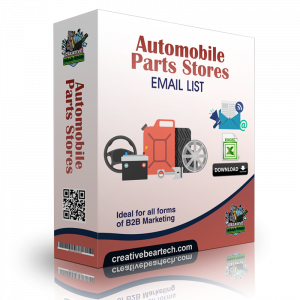 Automobile Parts Stores Email List
£500.00 £900.00
-44%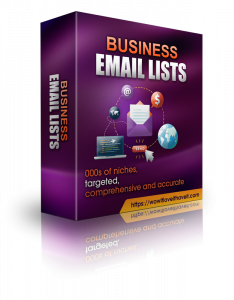 Film, TV and Digital Media Production Email List
£500.00 £900.00