Payday Loans Email Lists and Mailing Lists for B2B Marketing
£900.00 £500.00
Payday Loans Email Lists and Mailing Lists for B2B MarketingOur PayDay Loans Email Lists and Mailing Lists contain contact information of virtually all PayDay loans companies in the UK, USA, Canada, Europe, Australia and Asia. Our PayDay Loans B2B...
Description
Payday Loans Email Lists and Mailing Lists for B2B Marketing
Our PayDay Loans Email Lists and Mailing Lists contain contact information of virtually all PayDay loans companies in the UK, USA, Canada, Europe, Australia and Asia. Our PayDay Loans B2B Leads contain payday loan emails, websites, social media links, telephone numbers, addresses and much more! FREE LIFETIME UPDATES.

Payday Loans Email Lists and Mailing Lists for B2B Marketing - USA, UK, Europe
With an economic crisis gripping the world at this very moment, it's no surprise that many of us will, at some point, struggle financially. The number of families with both working parents has skyrocketed in the last decade. And with credit becoming difficult to obtain, these often less stringent organisations can lend money where banks may choose not to.
In 2009, over 1.2 million people in the UK took out a payday loan, four times more than compared with 2006. In just that one year, those debts amounted to £1.2 billion. At one stage, Wonga held a 40% market share of this industry all by itself. Despite the market being in its infancy not long ago, it held this position until it collapsed just a few years ago.
With so much money changing hands, and with interest as much as 1000%, there's no wonder it's become a hot market to explore!
And while it's this way, we've spent the last five years attending seminars, reaching the market, networking, collecting contacts and up to date, real figures in the industry, using cutting edge technology, and now we're imparting it to you!

How Payday loans can benefit
While Payday loans are not a get rich quite scheme, they bring dozens of benefits to the wider community, and to the proprietors.
Those who've been refused credit can find themselves building it back, and can be trusted with small loans such as these.
It allows those who are struggling to purchase items in case of an emergency, or if something unexpected happens at home.
It's a regulated industry, and there are plans in place to help those who do fall behind on payments.
Who can get an advantage?
So you're looking to find your way into the payday loans market. There's no better time. It's rapidly growing, and shows no signs of slowing down, especially while times are difficult. So who can gain an advantage from our B2B Mailing Lists?
Prospective lenders with the correct licensing. Narrow down and find the right backers to start up your venture by having access to every contact in the industry!
Potential investors. Looking to find the perfect start-up to invest your hard earned money in? Pitch your investment to the very best raw talent. It's easy when you have it all!
Introducing our Payday Loans Email List
So you've got your idea. You've got your backing. But maybe you just don't know where to start. Allow us to help you with all of the following:
Company names and contacts for every major Payday lender in your chosen country
Email addresses for businesses and key figures of interest!
Telephone numbers for those lenders with a physical presence on the high street.
All the social media links you could possibly need for the market!
Much, much more.
Why choose us?
Because not only do we offer you a one of a kind product in giving you the all-seeing eye into the market with every B2B lead imaginable, but we make it simple to use! So easy, in fact, that we've even included an Excel spreadsheet, with the ability to practically drop and drag your way to a successful marketing campaign!
With our up to date B2B email lists, you'll be connected to thousands of business premises and lenders currently operating in the market. You'll be able to build up sales leads, find backers and pitch ideas to 100% relevant businesses, all from the comfort of your computer. What's more is we'll keep it that way, with our phenomenal lifetime updates, all for no extra cost.
How can our B2B Email List help you?
Now that you have your golden door into the world of loans, interest rates and alternative banking, what can you do with it?
Need to engineer the perfect product for your business? Conduct your market research with the B2B Database and collect figures on just how well they're doing. You might just find the perfect gap in the market.
Looking to attract a backer for your new aforementioned product? It's time to use the B2B Direct Mail, and start getting those executives behind you!
Payday loans are paid up, paid back, and change hands very, very often. So stay on your toes with all the leads you could possible want. Use it to create your own B2B Marketing lists. Make it your very own personal wildcard!
Our product has already helped many great Payday lenders find backers and become the companies they are today!
How many ways you can use our Global Payday Loans Database for your B2B marketing schemes
PayDay Loans Marketing.
Sometimes you have the perfect interest rate, and the perfect flexible loan that the whole market will be aching to apply for. And who has time for a grand opening? With the ability to consult the spreadsheet, and simply plug in your audience into the subscribers list, send that promotion to the world in the flick of a switch, and watch as you practically steal business from the others in no time!
Payday Loans Email Marketing
It's no surprise that many different payday lenders are likely to appeal to different customers. Now you can target them properly, with a B2B emailing list to end B2B emailing lists! Select the types of businesses you want, and with unerring accuracy, land the perfect promotional email between the eyes of exactly who needs to see it with a email blast to promote that fresh new idea!
Payday Loans Telesales
Having a good head for numbers isn't just for getting a loan at hard times. With direct dials for some of the head honchos, you may just find that friendly greeting, and that unrestrained charisma might just land you a business partner...
Be Social on Payday!
Customers are saavy, and if it means finding a lender who can offer them a better deal than the competition, they'll look for it. And what better way to be that lender, than to advertise on a platform visited by nearly a quarter of everyone on the planet!? With direct lines into the major social medias, you'll find B2B leads, B2B companies, and even a wealth of budding customers to maximise the cash!
The perks of our PayDay Loans Email List
Be granted lifetime, instant access the moment you pay for our goods. No need to take the day off, waiting in for the sneaky delivery man!
Be guaranteed the best contacts in the whole industry, for life. Nobody else can provide periodic updates, pruning away those which aren't relevant, and adding new content for absolutely nothing!
All of our lists are almost definitive and completely accurate! In fact, why not see for yourself and download our free sample?
0 Reviews for Payday Loans Email Lists and Mailing Lists for B2B Marketing
-44%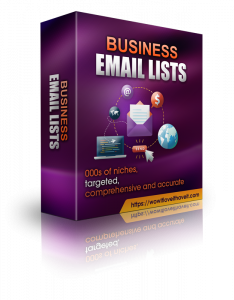 Media Industry Mailing List and B2B Database with Sales Leads
£500.00 £900.00
-44%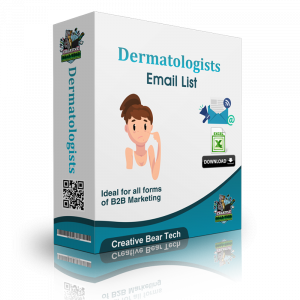 Dermatologists Email List - B2B Database with Email Addresses
£500.00 £900.00
-44%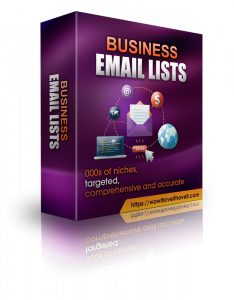 Pharmaceutical Industry Email List and B2B Database with Sales Leads
£500.00 £900.00