Men's Accessories Business Data Lists with Emails
£500.00 £900.00
Mens Accessories Business Data Lists with Emails

B2B Business Data List Is Ideal for SEO and B2B Marketing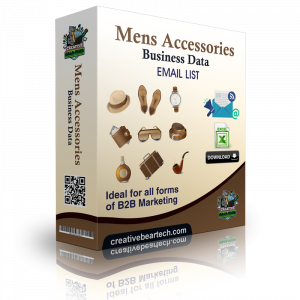 Description
Mens Accessories Business Data Lists with Emails

B2B Business Data List Is Ideal for SEO and B2B Marketing
Social Media Campaigns
Mass emails
Guest Post Outreach for SEO and Link Building
Competitor Market Research
Telesales
Direct Mail Marketing
Approximate Breakdown of the B2B Data List
Total Emails:  7,589

Total Websites:  13,477

Total Business Addresses:  4,887

Total Tel. Nos:  8,203

Total Social Media Links: 27,523
Here's What You Will Get
Free Lifetime updates
Business Data in Excel File
How We Compiled the Mens Accessories Business Data Lists with Emails
Trade Shows and Exhibitions
Search Engines
Social Media
Subscribers
Google Maps
Directories
Why We are the Leader in Lead Generation
Comprehensive Data compiled from multiple data sources
Accurate B2B Marketing List
We accept Cryptocurrency payments
Free Updates for Life without any Hidden Charges
Instant download from your member's area upon payment
Here's How the B2B Direct Mail List will Turbo Charge Help Your Business
Gain New Clients
Sell your products or services
One-click solution
Expand your B2B sales by acquiring new clients
What you Will Find Inside Mens Accessories Business Data Lists with Emails
You will be able to download Mens Accessories Business Data Lists with Emails in an Excel Spreadsheet format. Mens Accessories Business Data Lists with Emails contains following business data records:
Email
Site Meta Title
Telephone Number
Site Meta Description
Official Company Address
Company Name
Company Social Media Pages

Men's accessories business data list and emails
We have brought to you the best men's accessories business data list along with e-mails at a very affordable price. This an all format database that works compatibly to all the B2B marketing strategies that you can think of. Our men's accessories business data list and emails give you international exposure from the B2B marketing hubs of the world. Our men's accessory industry marketing list comes in an Excel spreadsheet format with contact details for every company operating in this particular sector. Point to be noted: you will receive the men's accessory industry database in Excel Worksheet and CSV file extension (you can use either) and a list of just emails inside a notepad format. Right now we have more than 3 million potential business records with us and it is going to increase day-by-day as we update our database regularly. We ensure that you don't miss out even on a single potential buyer for your products.
We have been very precise in the collection of our data. We only depend on our own customized research in the market and the most reliable sources like the recently conducted men's accessories item expositions all over the world, global business directories, search engines, google maps. We conduct a survey and create our list based on true data only.
62% of organizations rely on marketing and prospect data that's up to 40% inaccurate. And relatively 40% of the business fails due to it. So you must be very careful that your investment is going in the right direction or not.
We understand it is a very complicated task to choose an appropriate business list for your lead generation. But we have done most of the heavy lifting to create the most appropriate database for your business. It is literally not possible to reach your desired goal without the correct audience with our immense list of men's accessories business data list and emails you can get a targeted audience. That will not only help you in generating better revenue but also get a good grip over the market. With our email lists and relatable database, you can kick start your email marketing campaign, cold calling campaign, direct mail marketing, and many more such marketing techniques.
We have a very supportive team who will guide you in every step to use our database efficiently. We are happy to help you out with any issue you face regarding lead generation in the market. We are also happy to announce that we will provide you a lifetime free up-gradation of the database.
Our men's accessories business data list will connect you to all possible men's accessory companies and leads all over the world. Our research team has been able to update the list with the most potential buyers across every corner of the world with tge help of their thorough research and analysis. We have brought the best deals for you at your doorstep.
Your success is our aim!
-44%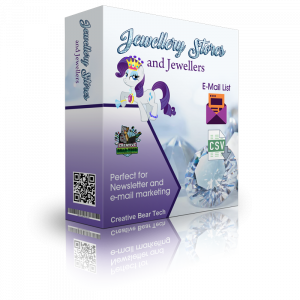 £500.00 £900.00
-44%
£500.00 £900.00
-44%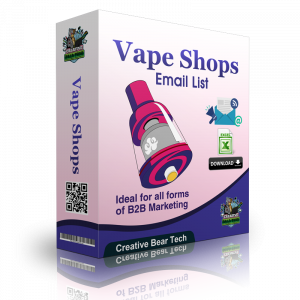 £500.00 £900.00