List of Estate Agents Email Addresses - Estate Agents Database
£500.00 £900.00
List of Estate Agents Email Addresses - Estate Agents DatabaseThe Estate Agents Database contains the contact details for commercial and residential estate agents in the UK, Europe, USA, Asia and other parts of the world. You can use our List of Estate Agents Email Address...
Description
List of Estate Agents Email Addresses - Estate Agents Database
The Estate Agents Database contains the contact details for commercial and residential estate agents in the UK, Europe, USA, Asia and other parts of the world. You can use our List of Estate Agents Email Addresses for telesales, email, newsletter and social media B2B marketing. Instant download. Free updates!

Home Sweet Home...
Okay, so it's not always home. Sometimes its the perfect business space. Sometimes it's the perfect penthouse apartment. All across the world, property is a hot piece of financial gain, and rather than utilising it, sometimes it's best to let it work for you.
With some commercial spaces in city centres, and homes in capital cities fetching near £3,000 a month, it's a working wage before you even start working! There's no shortage of demand for prime real estate, no matter the purpose.

But why lease?
Sometimes, a lease is more financially viable than purchasing a space outright. But why?
Leasing allows a fixed time for a business to operate and gauge how well they are performing. It allows a business to close down at the end of the lease, rather than be stuck with a building they now need a legal expert to help sell.
It gives the owner of the property the chance to reclaim it if their circumstances change.
It allows for business owners to generate a profit from a building or space they'd otherwise have no need of.
The best B2B leads you'll ever need...
Whether you're starting up, or need some extra space for a thriving business, you can always benefit from knowing them all!
A highly successful, multi chain company can benefit, having access to all of the agencies in the business will allow you to have the luxury of choice where to expand further...
Property owners with no need of their current holdings, looking for a company who can assist in leasing it out to hundreds of potential users.
Other leasing companies looking to co-operate with other businesses, or even to purchase cheaper properties and lease them out for a bigger profit.
The very best B2B database available...
So, now that you've purchased it, look at what you get:
Names and Addresses of all of the best leasing companies big or small in your given country. The best real estate is now just a visit away.
Telephone numbers sales departments and companies to get the best deals at the touch of a keypad.
Email addresses for some of the highest members of leasing agencies, so your offer will always get to the best places.
Social media for plenty of leasing platforms – now you can find out what's hot and what's not!
Lots, lots more!
But why choose our B2B retail leads?
We've been successfully helping businesses for five years, using a masterfully blended mix of expertise, charisma and cutting edge technology. We've been meeting, greeting and getting numbers from all the best agencies at seminars, marketing meets and more, compiling it into the product you have before you today.
Now it's your turn to benefit from this advantage, using our easy to use .csv spreadsheet, allowing you to drop, drag and send very easily.
But what ways can you benefit?
Best Retail Deals...
The benefits of leasing is that it's a co-operative industry! What one company might not offer, the ability to spur the client onto somewhere that does gives them the best deal! And when you have the hottest space to lease out for a client, simply plug in your subscribers, and send it to all other businesses with our B2B leads, and you may find referrals coming out of the woodwork... Our B2B marketing is criminally easy!
Leasing in twenty-first century
Why leave it to chance with a newsletter? Over email, you can provide some of the best photographs to really show off the client property. And when it comes to selling the idea of leasing your property out, sending it out to hundreds of companies means hundreds more chances of getting the very best deal!
Leasing over the phone!
What you can't put into written words, you can put into your voice! There's just a special way of making your property sound appealing to that perfect lease company. They may just know the right, wealthy benefactor who needs it...
Social Leasing
It's not only the discussion, but people are even known to advertise their own property on social media. So why not use the very best links possible to find the perfect client to liaise with? Or find the perfect property for your portfolio? When you know what the hottest types of property is, it's easier than ever!
Can anything make this better?
Now you can cut out the irritation of the elusive postman, with his near silent knock, and Samurai style stealth, and get a digital key instead! The moment your purchase is made, you can access the entirety of the product, and immediately!
We even keep this product up to date, just like all of our others too! We don't charge an extra fee per month for the privilege either, like our competitors would! No admin fee or delivery fee. Just an instant business advantage which keeps you ahead for the lifetime of the product!
And what's better is that we've even given you some free samples to try it out for yourself!
Stay GDPR Compliant! If you purchase our product for use in Europe, you'll be fully in line with all privacy policies and laws, so you can use your advantage in total peace of mind!
0 Reviews for List of Estate Agents Email Addresses - Estate Agents Database
-44%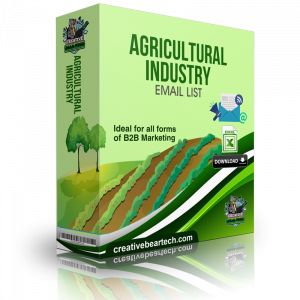 Agricultural Industry B2B Database with Emails
£500.00 £900.00
-44%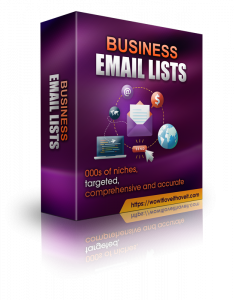 Veterinary Care Email List and B2B Database with Emails
£500.00 £900.00
-44%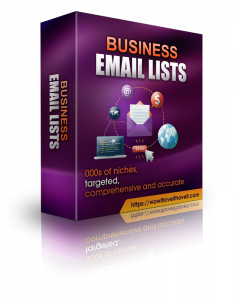 Software Publishing Email List and Business Marketing Data
£500.00 £900.00