Life Insurance Email List - Mailing Lists for Life Insurance Companies
£500.00 £900.00
Life Insurance Email List - Mailing Lists for Life Insurance CompaniesThe Life Insurance Email List is the bridge between your business and the life insurance companies in the UK, Europe, USA, Asia, Australia and other parts of the world. Our Mailing lists for Life Insu...
Description
Life Insurance Email List - Mailing Lists for Life Insurance Companies
The Life Insurance Email List is the bridge between your business and the life insurance companies in the UK, Europe, USA, Asia, Australia and other parts of the world. Our Mailing lists for Life Insurance Companies are ideal for telemarketing, email marketing, direct mail, social media marketing and much more!

Essential? Always.
It's very easy to shy away from death. It's not a topic we as humans like to think about. But there comes a time where we all have to consider the worst. And with life so intricately weaved in with finances and concerns for the little ones at home, it's more or less essential. After all, financial institutes like banks want their loans covered, even if you do happen to pass away prematurely.
It's a massive industry, and nearly everyone has to obtain insurance at some point in their lives.

But what makes it so essential?
There's a whole host of reasons why life insurance is a necessity.
It provides security for young families. We can never predict our death days, or know when the end is coming. But life insurance helps protect their future, even in your absence.
Insurance helps people obtain loans. It's true what they say, a bank will only lend money if they know for sure they can guarantee it back even if you die. It's morbid, but true!
It allows for peace of mind and confident living. When one knows they're adequately covered, they can live knowing even the worst case scenario is covered.
A clean set of B2B Contacts...
But who can benefit from having a directory of every life insurance provider and office in the country? The same ones featured in our B2B Mailing List.
Already established providers who are looking to sell off their policies to those who will buy the rights to them for the best rate.
Any large employer looking to boost their standing in quality of life by offering life insurance as standard for employees. Partnering up will benefit everyone!
Even individuals looking for a full picture of the industry!
Financial advisers needing a larger web of contacts to recommend the very best for their clients. When you're sending constant work their way, it might just get you a special deal...
So what's included?
So what exactly do you get with our B2B lists and leads?
Names and office addresses of every provider licensed to trade and offer insurance in the country of your choice.
Telephone numbers for almost every department in the larger offices, and for direct contact with the smaller!
Email addresses for not only generic inboxes but relevant, senior individuals at these premises.
Social media links so you'll be able to keep in touch with the needs of consumers and tailor your products perfectly!
What's so different about us?
We haven't just scratched the surface like many of our competitors. We've thrown ourselves into the industry, took it apart and found out what makes it tick. We've collected only the very best and most relevant contacts across the life insurance industry, and compiled it into the B2B package you see on this page today! Five years of meeting, greeting, and compiling with our wide array of cutting edge technology can't be wrong, right?
And we've made it even easier to use, by putting it all together on our collection of .csv spreadsheets, so your B2B marketing campaign has never been easier!
But what can this B2B Database do for me?
It might not save your life, but it'll save you time and money!
Insurance Newsletters!
Undercut your competitors? Offering something unique that no other company offers the market? Why not show it off? Drop and plug in your subscribers in less time than it takes to pick up your phone, and have it in the hands of everyone interested in no time at all!
Digitally Insured!
Ready to start boosting your employee welfare? Ready to offer them a powerful host of life insurance packages to reassure and make them feel valued? Strike yourself a great deal, by surgically targeting your product to only the most senior staff! It's difficult to say no when you've got the best in the business a button's press away!
Pick that phone up...
Financial services can be hectic, and answering emails might be difficult at the best of times. But a well places phone call might just break up the monotony of the CEOs day, and lead to the best deal you've hear of all year!
Social Media at its finest!
Find out what the clients love about their policies and weigh in on the discussion. If you're in the market and need an advantage, you'll find out what the others are failing to do. Stay ahead, and get far more business than anyone else in your area!
Piecing it all together...
It might be a rather morbid subject, but it's always best to tackle the difficult immediately! And with our product, we have the same idea! We give you instant access to the entire product the moment your payment is processed! Our digital keys are the twenty first century solution to getting ahead of the mailman!
And we don't saddle you with monthly fees. The cost of the B2B database today is the price for life. No admin or update fees. We keep it all up to date for free! Now you can keep your business advantage!
We've included some free samples too, so you can start getting ahead before you've even paid a penny!
And if you've paid for this product to be used in Europe, you can also buy peace of mind! Because our European editions are fully GDPR compliant!
Order your copy today!
0 Reviews for Life Insurance Email List - Mailing Lists for Life Insurance Companies
-44%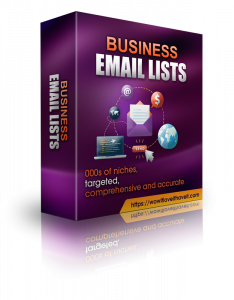 Freight and Logistics Services Mailing List and B2B Database with Emails
£500.00 £900.00
-44%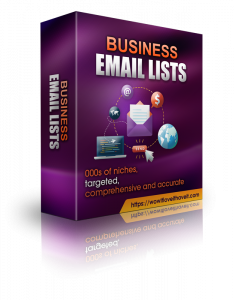 Publishing Industry Mailing List - Book and Magazines Publishers Email List
£500.00 £900.00
-44%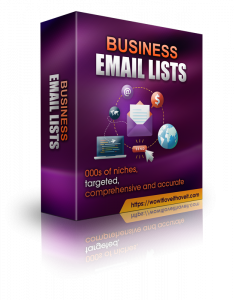 Furniture Stores Email List and Business Marketing Data
£500.00 £900.00