Libraries and Archives Mailing Lists
£500.00 £900.00
The Ultimate Archive of B2B Contact ListsLibraries and Archives Mailing Lists comes in an Excel spreadsheet and contains a list of all the libraries around the world along with their contact details. Ideal for all forms of B2B marketing....
Description
The Ultimate Archive of B2B Contact Lists
Libraries and Archives Mailing Lists comes in an Excel spreadsheet and contains a list of all the libraries around the world along with their contact details. Ideal for all forms of B2B marketing. Free lifetime updates for the Library Email List. Instant access upon purchase. You've probably been the public library a couple times in your life. Or, you're an avid reader, with a dying passion to read. And you call the library your second home. But, do you know how libraries are funded?
How Are Libraries Funded?
Public libraries are funded by the local government. As of 2018, the UK Government spent over £741m on the upkeep of public libraries. There's 4,145 public libraries and 950 academic libraries in the United Kingdom alone. So, if the library niche is what you're into, be prepared to make some serious money.
Why Should You Be Interested In This Business?
Just a food for thought here. Signing a deal with the library is essentially doing business with the government. Unless your government is in shambles, there's just no way that this isn't going to make you money. 
What's more? You get recurring income (The absolute metric to measure the state of a business.) So, what happens if you can reach out to over 5,000 libraries in the UK? You do the math.
I'm sure that you are the best in your industry. And, there's absolutely no reason why the libraries would kick you out of business (if you're doing a great job.)
Who Can Maximise The Potential Of This B2B Mailing List?
There's a lot of services that your local libraries need. But for the sake of simplicity, I'll just be naming a few here. Of course, if you know that this is what you need, go ahead and click the 'buy' button! 
But, if your desired database isn't listed on our website, drop us an email. We'll custom make a B2B database just for you! (Don't worry about any extra charges, there's none!)
Library Services Company
You're in a really specific niche. But, there's a lot of business to be made here. With our B2B contact list, you'll get to access more contacts than the archives in the British Library! So, tell me, what do your services provide? Cataloguing, classifying, translating? It doesn't matter. What matters is that you make money with us. Click 'buy' to unlock the digital archives of B2B contacts!
Web Design/Development Company
Every service needs a website. There's no exception for a library. Bring justice to the table for your local community. Demonstrate your web design skills and design a user-friendly library platform for them. With our B2B mailing lists, the sky is the limit. 
Database Management Company
The library business is highly lucrative. All libraries require some sort of database to track the borrowed and returned books. Every library needs your service and expertise to keep them running. Help them deliver good service and remain reputable. Do yourself a favour, purchase our B2B contact list, and expand into the library business. 
How Do We Build Our B2B Data Archives For You?
I know. Sometimes, things may sound too good to be true. But rest assure, at Creative Bear Tech, we're very transparent with our customers. 
So, here's a tour on how we build this B2B data list for you.
Basically, we collect data by plough through the search engines for your desired niche, in every country and city. By employing tech-experts and incorporating the newest technology, we're able to produce an extraordinarily detailed B2B database. Names, emails and contact details. You name it, we have it.
We've developed this proven solution to keep your B2B database accurate and comprehensive. 
Content filters are added in our softwares. This makes sure that niche-related keywords are captured inside the body of any web content.
Domain filters are used to create a second set of emails. E.g. the domain name bestlibraryservices.com will appear in our results, as it contains the keyword "library".
Verification of the email list is done using a 3-step technique. Firstly, we check the words in each email. Then, we check the inboxes to see if they're being used. Next, we make sure the targeted domains are still in use. 
This technique ensures the accuracy of your B2B database.
B2B Email Marketing
Mark my words on this. It's extremely hard to obtain targeted email addresses, without the right approach. But with us, you'll gain access to the an evergreen list of B2B emails.
Just a tip. When dealing with government organisations, it's in your best interest to send highly personalised emails. Show them you genuinely care. To add value and change their perceptions, you should attach a link to your blog. Educate them on why they need your services. Then, tell them why you're the best in what you're doing. Get to the core of their needs, and get them to take an action.
Tele-marketing
There's always a phone number to call for any library. But, those aren't the numbers you need. You need numbers that directly connect you to the decision-makers. And, that's what we provide. Don't waste your time on people who make up the base. Get hold of the phone numbers of those who will make the biggest impact in your business.  Upgrade your game with our B2B database, and connect with the management level of any businesses.
Social Media Marketing
Read your prospects like a book! With over 42 million UK Facebook users, and 307 million in the entire Europe, there's just too many people to target. Make your job more enjoyable. Use our B2B contact list, and set up your custom audience on Facebook, Instagram and Linkedin. 
Stop blindly casting nets into the sea. Instead, send highly targeted ads into the phones of the management level. Then, build your authority and make them trust you.
Why Are We The Best?
You see, we've been there before - Sales tanked because we haven't been getting quality leads for weeks. That's why we started this business - to help our customers get through the rough phase, or simply grow their businesses at the lowest cost!
At Creative Bear Tech, our B2B database are comprehensive and accurate. That means, you're getting every single possible high-quality contact in your industry! As long they exist on the web, we can get it for you.
To make things simple for you, we make sure that the databases are always up to date. Just head over to the members' area, and download your latest copy!  Updates are done for free. Make one purchase, and you'll own it for life. 
No, we're not doing anything illegal. So don't sweat over it. The rules for B2B marketing are different from the rules for private individuals. The way we obtain and sell our data is 100% GDPR compliant. Unlike other lead generation companies, we do our due diligence to make sure that it's lawful. In any case where a B2B contact wishes to 'opt out' of our list, we ensure the data is immediately updated in our databases. Still unconvinced? Visit our compliance page, or drop us an email! We're more than happy to clarify any questions with you.
We have a team of experts ready to hop on the call with you. If you run into any problems with our products, contact us. We'll be connected in no moment.
Get high quality leads with us. Order your copy today!

0 Reviews for Libraries and Archives Mailing Lists
-44%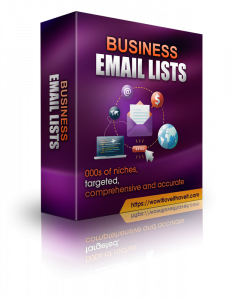 Lawyers Email List and B2B Marketing Database
£500.00 £900.00
-44%
Industrial and Raw Gases Mailing Lists
£500.00 £900.00
-44%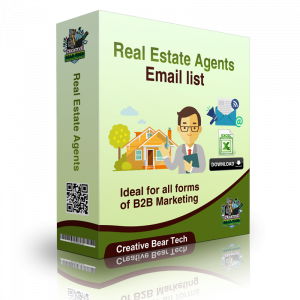 Real Estate Agents Mailing List and B2B Database with Emails
£500.00 £900.00