Home Appliance Shops Email List
£500.00 £900.00
Home Appliance Shops Email ListOur Home Appliance Shops Email List is aimed at anyone looking to contact and sell their products or services to home appliance shops. Our Home Appliance Shops Database & Mailing List with Emails contains the contact details for appliance...
Description
Home Appliance Shops Email List
Our Home Appliance Shops Email List is aimed at anyone looking to contact and sell their products or services to home appliance shops. Our Home Appliance Shops Database & Mailing List with Emails contains the contact details for appliance shops all over the world including UK, USA, Canada, Europe, Australia, etc.

From Fridge-Freezers to stoves, dishwashers, and everything in between! They're commonplace in almost every modern household, and they're now necessities for day to do day living. In the UK alone, just white goods (large electrical applications) make up for £1.9 billion of revenue each year.
Whatever field of the white goods market you're working in, there's always profit to be made. Especially with our definitive list of B2B business leads.
The obvious benefits!
We're in the twenty-first century, so it's no wonder the technology has moved forwards. So what benefits do these new pieces of hardware bring?
Advanced cooking technology means consumers are spending far less time cooking, and are spending more time doing other productive tasks about the home.
Improved meal qualities are allowing households to live longer than they did many years ago.
Washing machines have made a previously monotonous and entirely manual task into almost fully automatic one, further freeing up user time for the home.
The use of these machines are saving households money by encouraging them to home prepare delicious meals rather than buy them at a mark-up from supermarkets and grocery stores.

So who's likely to get a benefit from our contact list?
It doesn't matter which end of the scale, or the production chain you currently sit, there's all kinds of people who could draw a unique business advantage from having our B2B database at their disposal.
You're an appliance merchant looking to maximise your profits by sourcing stock more cheaply.
You're an engineer looking for the best places to source new goods.
A wholesaler warehouse interested in massively expanding their client base by selling to a much wider variety of retail outlets through the use of our retailer listings.
But what's included in this package?
So what's actually in this deal, you may ask? If it can give you such an advantage, this is what you can expect to find:
Names and business addresses of all of the major household appliance stockists in the country of your choice.
Names and business addresses of retailing warehouses and wholesalers specialising in household appliances.
Email addresses for a direct approach to almost all of the above.
Telephone numbers for almost on demand contact with these companies.
Social media links to the small and large retail outlets so you can weigh in on the discussion!
So why choose our business leads?
We've cut down on all the inconvenience of travelling, scouting out and finding the best of the best in the industry. After all, if you're a smaller chain looking to maximise profits, chances are you simply do not have the time to wander each and every stockist for the best deal, between running the shop, balancing the books and keeping your accounts up to date, are we right?
Let our five years of work and expertise do the networking for you! Imagine paying such a tiny price for our B2B database in almost any niche you can think of, and adding five years of progress to your company in a heartbeat!
And we've made it easy with our excel spreadsheet which comes beautifully formatted to make B2B marketing easier than dragging one piece of data into a second column and hitting a button! Find out how by reading ahead!
Not to mention our hard work has paid off, helping makeup artists all over make waves in the industry and increase their revenue by an order of magnitude!
Think of all the ways we can help you...
Appliance Wholesale
The household appliance is a delicate one to sell from the a business perspective. With a higher price per unit, shaving even five percent off the price before you move it to the customer can add a huge amount of profit in very short spaces of time. And when that proposal needs to reach hundreds of wholesalers to haggle for the best price, why leave it to chance? Simply find all of the ones relevant to you, and use our handy plug and send style of marketing to have it in the hands of so many merchants, they'll scramble all over each other to win you over!
Appliance Email Promotion
Now that you're spending far less than you did before, why not pass that onto the customers and the rest of the industry? With the ability to highlight, drop and drag email addresses on a whim, you can send the promotion through to thousands in the blink of an eye, before you flipped your morning pancake on the stovetop you bought cheaply from your wholesaler!
The personal touch...
Sometimes the best way to broker a deal is with a personal touch. Use the B2B database to hunt down the numbers of the people who hold the purse strings, and let the silver tongued fox in you do the talking. The change of pace might just be refreshing enough to net you a deal to set you up for life...
Social Application!
Find out what the customers really want from their products and start using the social media links we provide. You'll find out which brands customers have gripes with, and which ones they rate the highest. It might just give you the scope you need to adjust your sales ever so slightly. Or find out what everyone wants and nobody is stocking, and be ahead of the competition!
The added perks of our Household Appliances Mailing List:
This package isn't just a mailing list of epic proportions. It's a master crafted business advantage tailored for the ambitious businessman or woman in mind. It's tailored for those who benefit from the industry, and is the result of 5 years of hard work, and the application of a slew of advanced technology!
No waiting. You will have the product ready to use the very second your payment is processed, so you can jump start your new business plan in moments. Stop doing okay, and start excelling. We've already helped countless businesses thrive, so why not join them?
What's better? We don't charge you any admin fees or monthly costs to keep you up to date. This is all done for free, unlike many of our competitors, so you can be laughing all the way to the bank, knowing that you've got an advantage which will keep you ahead of the competition, years from  now!
We've even left you some free samples to try out so you can get a snippit of the kind of success you're likely to achieve under our product! We can't help you figure out your Whirlpool from your Zanucci, but we can give you all the B2B leads you could ever need!
And as the cherry on top, any European based products you purchase are 100% GDPR compliant! Now that's safety to be smug about!
0 Reviews for Home Appliance Shops Email List
-44%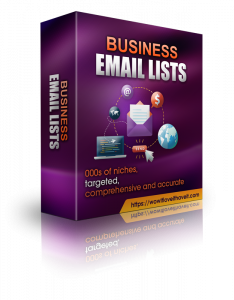 Driving Schools Email List
£500.00 £900.00
-44%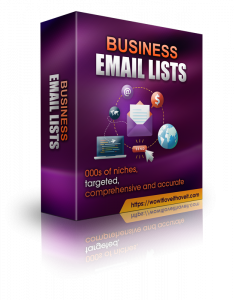 Agricultural Services Email List
£500.00 £900.00
-44%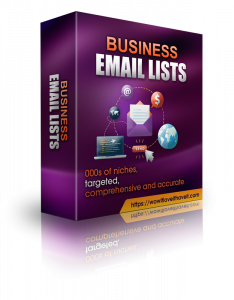 Freight and Logistics Services Mailing List and B2B Database with Emails
£500.00 £900.00