Health Food Shops Email List - B2B Mailing List of Health Shops
£500.00 £900.00
Health Food Shops Email List...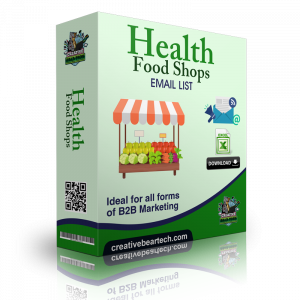 Description
Health Food Shops Email List - B2B Mailing List of Health Shops
Our Health Food Shops Email List will connect your business with health food stores locally, nationally, or internationally in the USA, UK, Europe, Australia, and Canada. Ideal for anyone looking to stock their new product with health food stores! Ideal for newsletter and email marketing, telesales, direct mail! As soon as you place an order, the files will be accessible from your member's area. All future updates will be uploaded to your member's area automatically so please ensure that you check it on a regular basis. Presently, the Health Food shops database has 49,000+ entries and is being updated on a rolling basis.
Health Food Shops Business Sales Leads: What does it Contain?
The Health Food Shops B2B Database comes in an Excel file and contains the contact details of all the health food shops in the world. The database contains the following fields:

Website: 53,413

Email: 60,943

Telephone Number: 43,470

Address: 26,711

Social Media Links: 1,17,309

Here are some ways in which you can use our Health Food Shops Business Marketing Data
Newsletters
Email Blasts
Telesales
Direct Mail Marketing
Social Media Marketing
Guest blog post outreach to build backlinks for your website
Sample Screenshot of Health Food Shops B2B Marketing List

How Our Health Food Shops Email Mailing Address List Can Help Your Business: Skyrocket your Sales and ROI

The purpose of our Health Food Shops B2B Data List is to allow you to connect your wholesale business with health food retailers and even wholesalers. Recently, our Health Food Shops B2B Marketing List has proven exceptionally popular with hemp and CBD product brands who are targeting health food shops as an outlet for their products. Holland & Barrett, a very famous and large health food shop in the UK (and possibly internationally) were one of the very first few large health food shops to start selling CBD products such as CBD oil and gummies over here in the UK. On a more symbolic level, this represented not only the mass acceptance of CBD products but also their wide appeal to all segments of the population. A vast majority of our CBD-focused clients have managed to get a very good success rate by targeting health food shops with their CBD products.
Our Health Food Shops B2B Leads simply connects the dots between your B2B wholesale business and health food shops. If we slow it down for a moment, it is a no-brainer. If you are selling to wholesale customers and your business is closely aligned to the healthy food/supplements industry, then you absolutely must have a list of contact details of all health food shops so that you can make contact with them and sell them your products. Producing such a list manually can be a real administrative nightmare. We have done all the heavy lifting for you by producing the world's most complete and comprehensive Health Food Shops B2B Business Data List.
Our Health Food Shops Business Leads are Ideal for the Following Types of Businesses
Hemp and CBD Brands and Wholesalers
Vape Brands, wholesalers, and manufacturers, including e-liquid brands
Dietary supplement brands and wholesalers (protein shakes, vitamins, superfood)
Tea and Coffee Brands
Many others
Here is how we have prepared our B2B Database of Health Food Shops: Let's get Technical
In order to allow you to understand why our Business Mailing List is the most comprehensive, accurate, and effective list out there, we are going to give you a walkthrough of how we prepare our data. We use our state-of-the-art IT infrastructure and technology and cutting-edge Search Engine Scraper and Email Extractor Software. Our website scraping tool is very unique because it allows us to scrape business contact details from virtually all popular search engines (Yahoo, Bing, Google, AOL), business directories, Google Maps, Social Media Platforms (Twitter, LinkedIn, Facebook, and Instagram). This should help you to understand just how comprehensive the business data is. In order to ensure the accuracy of the data and its niche-relevance, we apply our "content" filters in the configurations section. Simply speaking, we add a list of keywords that we expect to appear in a health food shop's website, and our website scraping tool then checks the meta title and meta description of each target website to ensure that it has any one of our keywords. This is precisely what helps us to target every niche with laser precision.
Why Choose Our B2B Sales Leads
Free Lifetime Updates: as soon as we release an update to our B2B Mailing List, it will become available in your member's area.
Accurate and Comprehensive Data: our database is all that you need to connect with practically all the health food shops in the world
Competitive Prices: we pass on our savings from our economies of scale directly to you
Instant Download Upon Payment: your database will be waiting for you inside your member's area
GDPR Compliant Data
Health Foods – a New Dawn?
With the rise of obesity and high blood pressure across the Western world, it's not really a surprise that health foods, commonly known as superfoods, have skyrocketed in desirability, with millions of people across the world clambering to jump on the health boom that's gripping the world.
And we're not just talking about carrots and a bit of extra roughage with your morning grapefruit. We're talking herbs, paste mixtures, avocado on toast, and all these new food trends!

The benefits...
As the name implies, healthy foods have a whole host of benefits for those who choose to buy them.
They allow people to live longer lives, and increase their overall wellbeing.
Leading a healthier life and a better diet improves emotional wellbeing across a population and can have a positive effect on mental health.
A catalog of B2B business leads.
But what could you do if your head could hold all of those places in your mind?
An up and coming restaurant looking to capitalize on the growing trend and find suppliers to see the perfect, healthy menu.
Ingredient wholesalers looking to massively boost their client base by pulling from our B2B retail leads.
Dieticians looking for a partnership with health food retail to better help their patients.
Gyms looking for a partnership to advertise health foods and give their establishment even bigger, better, and prolific branding!
What's included in our amazing B2B Database?
Think of the very best in the business...
Names and addresses of every registered health food retailer in the country of your choice!
Telephone numbers so you can tap into all of those!
Registered premises and addresses of health food wholesalers for all of your stocking needs.
Email addresses for those who favor a digital approach!
Social Media for hundreds of pages, helping you stay ahead of the competition by knowing what the customers want in their fight against unhealthiness!
Lots, lots more!
What's so different about us?
Our information is completely relevant and in real-time. We've spent the last five years meeting pioneers of the industry, experts, dieticians, retailers, and even CEOs to get the very best contact lists and information, making sure you're always able to stay ahead. And it's all be perfectly compiled through our use of cutting edge technology to keep it all up to date. And we've even made it easy to use with our .csv spreadsheets, making mass B2B marketing the simplest thing you've ever done!
How can I utilize this product?
We're glad you asked!
Health Newsletters
Unlike many industries, people are always looking for ways to be healthier! While you don't need to give away your secrets, but tantalizing the masses by plugging in your subscribers has never been easier. Now you'll be adding the health of... well, just about everyone!
Health Food Emails
Surgically target that healthy campaign in the fight against high blood pressure. If you've got the latest and greatest in the infant, yet powerful industry, get it to the right people by choosing the very best email addresses from our B2B database and pitch it for the best deal!
Healthy Tongue, Healthy Profits!
Why send someone a letter persuading them to become a client to your wholesaler when you can give it the personal touch, and call them directly? It's easy with our B2B leads since you have a list of just about all of them! Your charisma might win over that potential client.
Who wants what?
Ever wanted to know what you need to stock, long before anyone else does? Spot the trends early by weighing in on the discussions on social media! You'll have access to just about all of them, and you'll get the lay of the land very quickly, meaning you'll be laughing all the way to the bank when you stock what everyone wants!
And now for the icing on the cake... healthy cake...
Your B2B advantage will be available immediately upon purchase, allowing you to put it into practice and start increasing your sales and profit in no time!
And you won't be stung for any monthly fees or hidden costs. The price you see today is the price you pay, forever. We release frequent updates for our products so your advantage lasts a lifetime. We've helped hundreds of others find their way, so let us do the same for you!
We've even included some free samples for you to try it all out for yourself!
Quite simply, we're the best at what we do!
Anything bought for use in Europe will also be GDPR compliant, so you'll be able to purchase peace of mind too!
Some of the business categories covered by our Health Food Shop Database
health, healthy food, health shop, cbd, protein, healthy food, healthy foods, health foods, Shop By Condition, Hair, Skin & Nails, Cold & Immune Support, Digestive Health, Women's Health, Bone & Muscle Health, Men's Health, Sexual Health, Mood Support, Pregnancy & Conception, Heart & Circulation Support, Children's Health, Eye Health & Vision Support, Liver Care, Brain & Memory Support, Allergy & Hay Fever Care, Pain Relief, Water Retention, First Aid, Vitamins, Multivitamins, Vitamin A, Vitamin B, Vitamin C, Vitamin D, Vitamin E, Minerals, Calcium, Chromium, Iron, Magnesium, Selenium, Zinc, Supplements, 5 HTP, Acidophilus & Friendly Bacteria, Aloe Vera, Apple Cider, Arnica, Charcoal, Chondroitin & MSM, Co Enzyme Q10, Collagen & Silica, Enzymes, Evening Primrose Oil, Fibre Supplements, Garlic, Ginkgo Biloba, Glucomannan, Glucosamine, Grapeseed Extract, Horny Goat Weed, Lecithin, Omega & Fish Oils, Peppermint Oil, Pet Supplements, Plant Sourced Supplements, Raspberry Ketones, Saw Palmetto, Superfood Supplements, Turmeric, Homeopathic & Flower Remedies, CBD Oil, Flower Remedies, Homeopathic Remedies, Rescue Remedy, Tissue Salts, Vegan Food, Honey, Jams & Spreads, Honey & Manuka Honey, Jams & Chutneys, Nut Butters, Spreads, Syrups, Teas, Fruit Tea, Green Tea, Herbal Tea, Rooibos Tea, Slimming Tea, Coffee & Coffee Substitute, Snacks, Chocolate, Cake & Biscuits, No Added Sugar Snacks, Raw Snacks, Savoury Snacks, Snack Bars, Sweet Snacks, Dried Fruit, Nuts & Seeds, Dried Fruit, Mixes, Nuts, Seeds, Coconut, Coconut Oil, Cooking, Condiments & Sauces, Cooking Oils, Cooking Sauces, Gravy & Stock, Herbs, Spices & Seasoning, Soup & Ready Meals, Soya & Meat Alternatives, Home Baking, Baking Ingredients, Baking Mixes, Bread, Flour, Sugar, Sweeteners & Alternatives, Rice, Pasta, Pulses & Grains, Cous Cous, Grains, Noodles, Pasta, Pulses, Rice, Drinks, Energy Drinks, Juices, Protein Drinks, Soft Drinks, Water, Low Alcohol & Alcohol Free, Dairy & Alternatives, Coconut Milk, Desserts & Creams, Nut Drinks, Oat, Rice & Hemp Drinks, Soya Drinks, Breakfast Cereals, Breakfast Sprinkles, Cereals, Bran & Flakes, Cereal Bars, Granola, Muesli, Oats & Porridge, Superfoods, Superfood Powders, Supergreens, Free From Food, Healthy Magazines, Skincare, Body Care, Eye Care, Face Care, Face Masks, Foot Care, Hand & Nail Care, Kids Skincare, Lip Balm & Serum, Skin Ailments, Skin Oils, Sun Care, Tanning & Bronzing, Hair Care, Hair Accessories, Hair Ailments, Hair Colouring, Hair Masks, Hair Oil & Serum, Hair Spray, Gel & Mousse, Shampoo & Conditioner, Male Grooming, Beard Maintenance, Mens Shaving, Mens Skincare, Mens Washing & Bathing, Washing & Bathing, Bathing Accessories, Bath Bombs & Salts, Bath Soak & Oil, Body Scrub, Dental Care, Deodorant, Feminine Care, Hand Wash, Aromatherapy & Home, Base & Carrier Oils, Blended Essential Oil, Holistic, Pure Essential Oil, Homeware, Healthy Magazines, Online Exclusives, Vegan Beauty, CBD Beauty, Natural Beauty Exclusives, Trending Beauty Products, Free-From Beauty, Meal Replacement Shakes, Meal Replacement Bars, Fat Burners & Binders, Fat Burners, Fat Binders, Carb Blockers, Diet Foods, Low Calorie Foods, Diet Snacks, Diet Teas, Exercise Support, Accessories, Drinks, Vitamins, Multivitamins, Vitamin A, Vitamin B, Vitamin C, Vitamin D, Vitamin E, Minerals, Calcium, Chromium, Iron, Magnesium, Selenium, Zinc, Supplements, 5 HTP, Acidophilus & Friendly Bacteria, Aloe Vera, Apple Cider, Arnica, Charcoal, Chondroitin & MSM, Co Enzyme Q10, Collagen & Silica, Enzymes, Evening Primrose Oil, Fibre Supplements, Garlic, Ginkgo Biloba, Glucomannan, Glucosamine, Grapeseed Extract, Horny Goat Weed, Lecithin, Omega & Fish Oils, Peppermint Oil, Pet Supplements, Plant Sourced Supplements, Raspberry Ketones, Saw Palmetto, Superfood Supplements, Turmeric, Homeopathic & Flower Remedies, CBD Oil, Flower Remedies, Homeopathic Remedies, Rescue Remedy, Tissue Salts, Herbal & Licensed Remedies, Agnus Castus, Black Cohosh, Devil's Claw, Echinacea, Ginseng & Guarana, Milk Thistle, St John's Wort, Valerian, Vegan Vitamins & Supplements, Vitamins & Supplements, Vegan Food, Honey, Jams, Spreads, Honey, Manuka Honey, Nut Butters, Spreads, Syrups, Teas, Tea, Coffee, Snacks, Chocolate, Cake, Biscuits, No Added Sugar Snacks, Raw Snacks, Savoury Snacks, Snack Bars, Sweet Snacks, Dried Fruit, Nuts & Seeds, Dried Fruit, Mixes, Nuts, Seeds, Coconut, Coconut Oil, Cooking, Condiments & Sauces, Apple Cider Vinegar, Home Baking, Energy Drinks, Juices, Protein Drinks, Soft Drinks, Water, Dairy Alternatives, Coconut Drinks, Cereals, Bran & Flakes, Cereal Bars, Granola, Muesli, Oats & Porridge, Superfoods, Superfood Powders, Supergreens, Protein, Whey Protein, Diet Protein, Mass Gainers, Vegan Protein, Meal Replacements, Casein, Ready To Drink, Bars, Flapjacks, Food, Bottles & Shakers, Vegan, Protein, Pre Workout & Energy, Amino Acids, Creatine, Amino Acids, BCAA, Carnitine, Arginine, Glutamine, Beta Alanine, HMB, Pre Workout & Energy, Pre Workout, Energy Bars, Energy Gels, Energy Powders, Energy Drinks & Shots, Sport Supplements, Weight Loss, Multi Nutrient Support, ZMA, CLA, Sports CBD, Creatine, Creatine Capsules, Creatine Powder, New In: Natural Beauty, Skincare, Body Care, Eye Care, Face Care, Face Masks, Foot Care, Hand & Nail Care, Kids Skincare, Lip Care, Skin Ailments, Skin Oils, Sun Care, Supplements, Vitamins, Minerals, Probiotics, Herbal Supplements, Amino Acids, Weight Control, Antioxidants, Superfood, Health Functions, Men's Health, Women's Health, Children's Health, Senior Health, Immune System, Lean Protein, Protein, Workout Support, Weight Management Support, Tablets, Food & Drink, Powders, Slimming, Slimming Tablets, Appetite Suppressants, Lifestyle, XLS Medical, Eat Water, Boombod, Forza, PhD Diet Whey, Weight Management, minerals,
-44%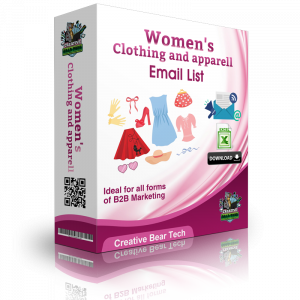 £500.00 £900.00
-44%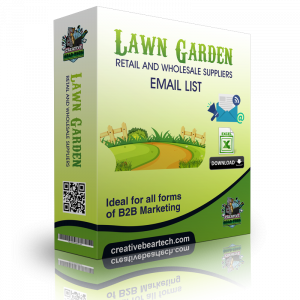 £500.00 £900.00
-44%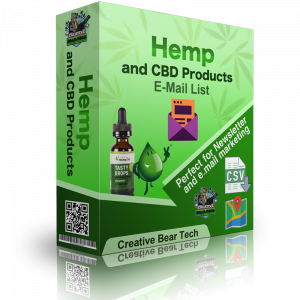 £500.00 £900.00