Global B2B Database of Bikini and Swimwear Companies with Email Addresses
£500.00 £900.00
Global B2B Database of Bikini and Swimwear Companies with Email Addresses

Ways in Which you can use bandeau...
Description
Global B2B Database of Bikini and Swimwear Companies with Email Addresses

Ways in Which you can use bandeau bikinis
Social Media Marketing
Mass Emails Blasts
Guest Post Outreach for SEO and Link Building
Market Research
Telesales
Direct Mail Marketing
Approximate Breakdown of the high leg bikinis
Total Emails: 521

Total Websites: 814

Total Business Addresses: 267

Total Telephone Numbers: 540

Total Social Media Links: 1926

What you will receive
Free Updates for Life
Business Data in Excel File
How We Compiled the Global B2B Database of Bikini and Swimwear Companies with Email Addresses
Trade Shows and Exhibitions
Search Engines
Social Media
Subscribers
Google Maps
Directories
Some Reason to Choose Us
Comprehensive Data compiled from multiple data sources
Accurate Maternity Wear
We accept Cryptocurrency payments
Free Lifetime Updates
Download the file from your member's area as soon as you have checked out
Here is how beach cover ups will Add Value to Your Business
Acquire New Clients
Sell a service
Instant Results
Rocket your B2B Sales
Here's what the Global B2B Database of Bikini and Swimwear Companies with Email Addresses contains
You will be able to download Global B2B Database of Bikini and Swimwear Companies with Email Addresses in an Excel Spreadsheet format. Global B2B Database of Bikini and Swimwear Companies with Email Addresses contains following business data records:
E-Mail
Website Meta Title
Tel. Number
Website Meta Description
Business Address
Company Name
Company Social Media Pages
Global B2B database of bikini and swimwear companies with email addresses
Description
In B2B marketing one of the most critical jobs to do is the data analysis of your customers. But it plays an important role in lead generation. You have to collect data that is actionable, analytical, and measurable. And finding such well-organized data is not easy. So, most of the companies plan to choose a B2B data provider. Which not only simplifies their job but also provide them with proper researchable material.
The problem with most B2B marketing and e-mail lists is that they are either very limited or contain a lot of spammy and irrelevant entries. This is because a lot of the website scraping tools on the market are quite limited in the sense that they can only scrape a couple of search engines and have no way of allowing you to scrape records only relevant to your business niche. We have used dozens of web scraping tools and in the end, we have used our experience to develop our own proprietary Search Engine Scraper and Email Extractor that addresses each one of the limitations faced by all the scraping tools on the market.
To compile the swimwear Products & bikini Shops Marketing List, we have scraped all the major search engines (Google, Bing, Yahoo, AOL, Yandex, and many others), Google Maps, Social Media Sites (LinkedIn, Facebook, Twitter, Instagram, and others), popular business directories and other sources. We then compiled all of the results into a single and most comprehensive database of companies operating in the swimwear industry. To keep our list relevant to the swimwear industry, we have applied our "content filters". This is a setting in our website scraper where we enter a list of beauty product-related keywords that must be present in the target website's meta title and description. To put it very simply, unless a website contains any of our swimwear-related keywords, the scraper will not grab it! This has allowed us to scrape only swimwear products related to companies with laser precision. This is why you will not find a database of the particular industry as comprehensive and relevant as ours. To capture all the companies dealing in beauty and cosmetics products, we have used tens of thousands of keywords in virtually every language. Our search engine scraper is running on very powerful dedicated servers with thousands of private IPs and remote captcha solving services 24/7. This allows us to constantly update our database of swimwear clothing companies.
As well as scraping data from popular search engines, social media sites, and business directories, we have additionally extracted contact data from virtually all trade shows and exhibitions in the world, wholesale and trade directories as well as eBay and Amazon swimwear brands. As you can appreciate this is literally the most comprehensive swimwear industry database in the world.
We have been successful in providing the best database at a very affordable price. Your comfort is our aim!
-44%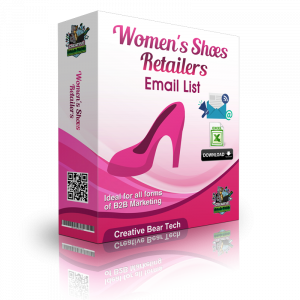 £500.00 £900.00
-44%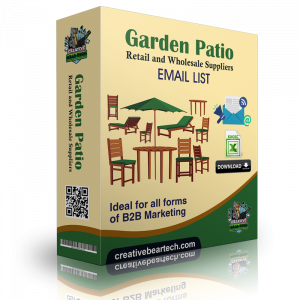 £500.00 £900.00
-44%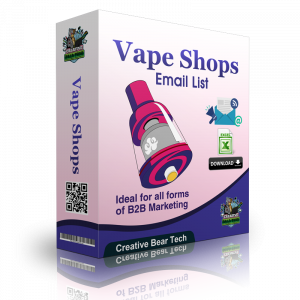 £500.00 £900.00