Gift Shops Email List, Database & Mailing List with Email Addresses
£500.00 £900.00
Gift Shops Email List, Database & Mailing List with Email AddressesOur Gift Shops Email List is ideal for anyone looking to sell B2B to gift shops. Our Gift Shops Database and Mailing List with Email Addresses incorporates all gift shop websites, emails, telephone...
Description
Gift Shops Email List, Database & Mailing List with Email Addresses
Our Gift Shops Email List is ideal for anyone looking to sell B2B to gift shops. Our Gift Shops Database and Mailing List with Email Addresses incorporates all gift shop websites, emails, telephone numbers, social media links, addresses and much more! Free lifetime updates. Instant download. Complete and accurate data.
Gift Shops – Profitable?
Very much so. You can find a gift shop just about anywhere. Casinos, theme parks, holiday resorts, tourist attractions, arcades. And while many of the goods you'd typically purchase here contain mostly sentimental value, given the significance of making a memory, the sheer volume purchased on holiday recently peaked at $602 billion a year. Now that's not a sum of money to be scoffed at.
As long as anything on sale holds relevance to the location and event, gifts and souvenir sales are a lucrative market to break into!

Money for Memories?
So despite not being a necessary living component, what makes gift shops such a huge sector?
We live in a digital world which is more accessible than ever. Going abroad is both affordable and easier.
Most holiday-makers wish to have a piece of their holiday to take home with them. What's a better opportunity than this to provide that to someone?
It's seen as commonplace in many cultures to bring home gifts for family and friends from holidays, thus feeding into the benefits tourism brings.
Who can it help?
So say there exists a list, packed with every wholesaler and vendor in the entire country, complete with every way imaginable to get in touch with them. Who could that even assist?
Wholesalers looking to snag some more outlets for their portfolio.
Businesses looking to cut stock costs by negotiating better prices with better wholesalers.
Retailers looking to form partnerships and co-operate with other businesses.
What you can expect from our B2B Email list for Gift Shops
It certainly pays to tap into the industry. And contrary to the title above, it's not just email. While we can't advise you on whether the inflatable beach ball or if that "London Rules" keyring would be more preferable to your customer, we can provide you with all the following:
Names and business addresses of all retail level outlets in the country of your choice!
Telephone numbers and email address of all of said retail outlets, all compiled into one neat, easy to use package!
Contact details for wholesalers so you can go right to the top of the pile at any point you desire!
A huge number of social media links so you can tap into what the customers really want!
Why our B2B Business Leads?
We make B2B marketing so easy to understand and conduct that we could even train a child to do it! It's even packaged as a .csv format spreadsheet that's really simple to grasp and use, meaning that clinching your next deal from the next big thing could just be one highlight, copy, paste and send away from becoming yours!
After all, we're the ones who've spent five years making your job easier! We've spent this time collecting names, places, contacts, emails and much, much more, all in real time, ensuring they're completely relevant, verified and authentic. Many competing products simply used mined, outdated information, which in some cases may not even be legal to use. Not ours. We've used our knowledge, expertise, and our advanced technology to ensure you've only got the most recent information, and we keep it that way for the lifetime of the product. Fill your boots!
Using our B2B Marketing to your advantage
Gift Newsletters!
Buying a gift is often an emotional purchase! It's not something we buy to live, or something we buy on a seconds notice. We think of the person it's for, we have to be sure they like it...
Well make sure you say it the right way! Use our easy format, plug and send technology (confession, that's nothing new, but it's so easy, we thought we'd give it that name!) and you'll have emotions stirring in your watchers the moment it comes through to them! All you need to do now is send your sales to orbit!
Gift Stock Emails!
We're willing to wager there are plenty of warehouses and wholesalers willing to give you a fantastic deal on all your stock. But how are you going to know when you don't have their contact details? Well now you do. In little under five minutes; the same time it takes to make a very large cup of tea, you can copy in every single warehouse email address and send it, leaving you thousands of chances of a better deal without even needing to think about it!
Touch of sentiment...
Text is all good for the most part, but when was the last time anybody sealed the deal with a phone call? If the answer is never, we've proved our point. Bring the intimacy back to brokering deals and pick up the phone! That's what our business contacts are for!
Socially Gifted
Like all emotionally driven purchases, the customers' needs are always changing! What was in fashion ten years ago, needless to say, is not today. Now you'll know exactly what the customer wants in real time! Stay ahead of the loop and tune in to the chat to find out what the customers are crying out for!
The freebies of our Gift Shop Emailing List:
You're not just purchasing a B2B Marketing scheme, or a set of business contacts. You're purchasing our unique expertise. You're purchasing a business advantage, and the tools to send your profits skywards, easily! And you're not just paying for that advantage for a finite length of time. Not at all. In fact, we keep these listed updated for the lifetime of your product, and that's all done at no extra cost. Don't be fooled by our competitors, who are likely to trap you behind the small print into monthly fees and hidden admin costs. We charge no such thing. The price you see today is the price you pay once.
Our B2B email lists are also 100% available immediately upon purchase. As soon as the payment is confirmed, you will have complete, unrestricted access through your own digital key. No need to watch for the postal service!
Check out our page and take advantage of our free sample if you still need an incentive to buy your product! You can see for yourself just how useful it is!
And finally, any products purchased for use in Europe can breathe easy knowing all of our data is completely GDPR compliant!
0 Reviews for Gift Shops Email List, Database & Mailing List with Email Addresses
-44%
Software Services Mailing List and B2B Database with Emails
£500.00 £900.00
-44%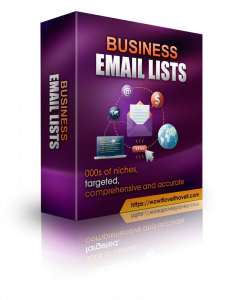 Theatres Mailing Lists
£500.00 £900.00
-44%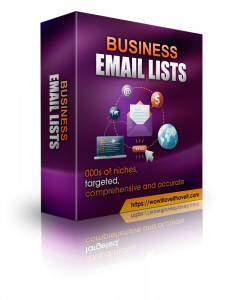 Boats and Submarines Email List
£500.00 £900.00