Germany Vape Shop Database
£350.00 £500.00
The World's First Germany Vape Shop Database
Our vape shop database contains business contact details of all vape shops in Germany. Germany Vape Shop Database comes inside an Excel spreadsheet and conta...
Description
The World's First Germany Vape Shop Database
Our vape shop database contains business contact details of all vape shops in Germany. Germany Vape Shop Database comes inside an Excel spreadsheet and contains the following fields: 
website
email
telephone number
address
social media links (Instagram, Facebook, Twitter, LinkedIn)
How Our Germany Vape Shop Database Can Help to Boost Your Business
If you are a CBD or Vape wholesaler, manufacturer or even a brand, one of the most important target customers are vape shops. However, the problem is that there are so many vape shops in Germany let alone the whole world. New online and brick-and-mortar vape shops are opening up on a daily basis as the demand for CBD and vaping products continues to grow. Keeping on top of all the vape shops is an increasingly time consuming, costly and sometimes frustrating endeavour. Since 2012, we are the pioneers behind all the vape shop databases and we have helped over 500 vape companies to grow from their humble beginning to some of the largest heavy-hitters in the industry.

Sample Screenshot of Germany Vape Store Data List

Why Choose Us?
Free Lifetime Updates to your German Vape Store Leads: we are constantly updating our vape shop B2B database to bring you a complete and accurate database of all the vape shops in Germany. With us, you will get a first-mover advantage. We have invested very heavily into our IT infrastructure which allows us to create and systematically test and update our vape shop database. You will receive access to the most recently established vape shops before your competition does. 
We are experts at what we do. Since 2012, we have been focusing on creating some of the best vape shop databases in the industry. Our focus has enabled us to expand our multi-lingual team and make substantial investments into our IT infrastructure. This helps us to achieve excellence in producing vape shop databases that have helped hundreds of vape businesses achieve unprecedented success. 
Accurate and Comprehensive vape shop data: Our state-of-the-art software and trained IT professionals and data scientists allow us to capture every single vape shops in the world almost in real-time. We do not depend on antiquated vape shop directories. We use an extremely sophisticated system that allows us to retrieve and verify vape shop contact details from all online platforms: business directories, maps, social media, search engines and even vape exhibitions. We have built up many successful and long-standing relationships with event organisers which allows us to gain access to verified and comprehensive vape shop business data that would not be available to anyone else. 
Verified Vape Shop Emails: we use a very sophisticated software that allows us to test vape shop emails and remove all non-working emails and keep only the good emails. We use a three-tiered email verification system to first remove emails with bad syntax, non-resolving domains and non-working/abandoned inboxes. A clean vape shop email list will help you to achieve a very good inboxing rate and will keep your domain and IP address out of blacklists. 
Instant download: As soon as you check out, your Germany Vape Shop Database will be available to you. 
Ways in which you can use the German Vape Shop Database
Newsletter and email campaigns: this is by far the most popular and cost-effective B2B marketing channel. Before sending out emails or newsletters, make sure to shop around for the best newsletter provider. You can also use bulk email senders and your own smtp server to send out emails. This is by far the cheapest and most effective way of sending out emails. Some level of knowledge will be required to set up and operate your own SMTP server. We offer an email sending service via our servers should you need it. When sending out your vape emails, make sure to start off slow to warm up your IP address and avoid blacklists. If you send out too many vape emails too quickly, your domain and IP address can become blacklisted for SPAM and this can substantially reduce your inbox rate. When drafting an email or a newsletter, bear in mind that email filters can detect spam keywords. It is therefore advisable to keep your communication as clear and non-promotional as possible. Some newsletter providers have built-in spam tests. 
Direct Mail Marketing: this B2B marketing channel involves the sending out of physical promotional items such as brochures, leaflets, magazines, letters or even e-liquid or CBD samples. Naturally, direct mail marketing is relatively expensive to other B2B marketing avenues. We would recommend that you start off with a newsletter and email campaign first. If you decide to give direct mail marketing a try, make sure to start off from your local area and nearby regions because this is where you are most likely to achieve the best success. Likewise, if you are using a commercial printer for leaflets or brochures, it is sensible to use someone local to server surrounding areas as this will help you to achieve substantial cost-savings from the economies of scale. In the past, we have observed that vape and e-liquid brands, wholesalers and manufacturers have achieved the best success rate when sending vape shops e-liquid samples. Part of the reason for this is that if the customers like a certain e-liquid brand, the vape shop owner is more likely to stock it with their vape store. 
Social Media Marketing: social media is great for connecting with vape shops and forging a more social rapport without underlying hard sells. Likewise, communication on social media is more likely to reach vape shop owners because most of them have social media apps installed. Arguably, social media platforms have better spam filters than emails and so, your message is more likely to reach the business owners. In the case of vape emails, whether or not your vape message lands in the inbox will depend on the reputation of your domain and IP address. However, it is important to note that you should not be hard selling on social media because everyone hates when they are being spammed or sold to and more importantly, if you spam a couple of people and they report you, your social media account can get banned. Social media platforms such as Facebook, Twitter and Instagram can detect duplicate content. 
Telesales: calling up vape shops can work well because most vape shops have telephones and staff to answer the calls. However, you ought to be conscious of the time difference and the costs of making calls. We recommend that you hire a team of telesale professionals and consider going for Skype calls package (it is unlimited, cheap and you even get your own number). The biggest cost with telesales is in the staff. You can find some great telesales freelancers on Sweaty Quid Freelancer Marketplace. We normally recommend that you start off by calling vape shops in your country first and then start calling up vape shops in other countries as you scale your business. You may also want to consider hiring telesales professionals who speak the local language if language is going to be a barrier. In Germany, it is most likely to be a barrier. The last thing you want to happen is to be lost in translation!

Changelog - What's New in the Germany Vape Shop Database
May 2020 - Germany Vape Shop Database Has been Released
A database of all German vape shops has been released following a growing demand from our clients. The current Germany Vape Shops Database contain over 1,000 vape shops operating in Germany and German-speaking regions. We have excluded all chain vape shops because we have found out that most chain vape shops in Germany have a central office that deals with decision making. We have decided against the inclusion of every chain vape shop location because it can lead to spam since all messages and communications are likely to be passed on to one person. During the COVID-19 pandemic, we have noticed that a number of brick-and-mortar vape shops in Germany have closed down permanently. We have verified all German vape shop emails using our cutting-edge email verifier and removed all bad emails with non-resolving domains, closed mailboxes and spam traps.


-30%
£350.00 £500.00
-44%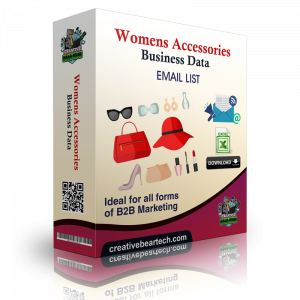 £500.00 £900.00
-77%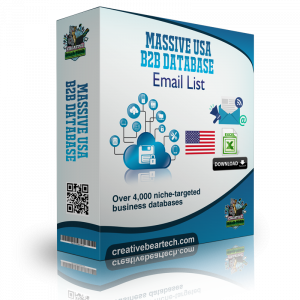 in B2B Databases of All Industries
£700.00 £3,000.00