Garden Centres Email List - Garden Centres Database
£500.00 £900.00
Garden Centres Email List - Garden Centres DatabaseThe Garden Centres Database contains the contact details of all the garden centers in the UK, USA, Canada, Australia, Europe and Asia! Our Garden Centres Email List is perfect for B2B marketing, in particular, email and...
Description
Garden Centres Email List - Garden Centres Database
The Garden Centres Database contains the contact details of all the garden centers in the UK, USA, Canada, Australia, Europe and Asia! Our Garden Centres Email List is perfect for B2B marketing, in particular, email and newsletter, social media and telesales marketing. Instant download. Free updates.

Get your Green Thumb on!
For those of us blessed with the luxury of having our own gardens, many of us want to look after it. Right? Absolutely. In fact, even countries like the UK, known for their unpredictable, and often miserable weather, are going crazy for a nice garden! The British public spends £5 billion on garden accessories and supplies every year, and £1.5 billion a year on plants alone. Now that's an awful lot of green money to cash in on!

So what's the benefit?
There's no need to cover too much of the benefits, they should be fairly obvious!
Green spaces help the environment greatly, taking away waste carbon dioxide from the air, and pumping oxygen into it!
A great looking garden can increase the value of homes!
Well kept gardens, and even public green spaces make living in these areas far more attractive than the typical concrete jungle.
Step into the B2B database!
So what if you had the best head for numbers there's ever been, and know every single garden centre in the country?
Wholesalers with large quantities of plants can gain hundreds of new potential retail leads with our B2B business leads.
Artisans and craftspeople who construct fencing and other garden furniture can effortlessly contact new buyers and broker deals.
Landscape gardeners looking for the best retailers, and locally to add the finishing touches to their new projects!
So what's included?
You get all of the below, and more where that came from!
Business names and addresses of every conceivable garden centre in the country of your choice!
Contact details for wholesalers and shops, including phone numbers!
Email addresses for key figures at all of the above, so you can take the digital approach to your B2B marketing!
Social Media links to major gardening sites, so you'll have a wealth of tips and be in touch with all the latest green trends!
What's so different about us?
Quite simply, you should choose us because we're the best. Many of our competing products are simply the result of furious google searching for already available public records, often outdated and unlikely to generate you real sales. We give you an advantage another way! All of our records have come from real people, met, greeted, questioned, and canvassed. And our cutting edge technology has professionally put it all together like a neatly fitted carpet. It's so easily made, that we've provided a lot of our information in an easy to use set of .csv spreadsheets! This makes your B2B marketing painfully easy to do!
So how many ways can I use this B2B Database?
There are many, but let us touch up some good examples...
Green letters!
Whether it's a physical copy, colour copied a hundred times from the printer at home, or a wonderfully crafted digital letter about your newest breed of tomato seeds, simply plug in all those new subscribers you've got, and hit the send button. We guarantee you'll get plenty of responses before that sunflower of yours grows!
Green emails!
Sometimes, you just need to get your proposal to the right place. And nothing secures clients better than landing that killer new deal in the inbox of the sales directors! Cut out the hassle of going through the sales team and give yourself the direct line. With our ability to cut, drop, and drag your contacts into the 'send' field, you'll find digital marketing easier than anything!
Throw them a line!
And sometimes you just need to be a tad more personal. And that's where picking up the phone to the manager of the biggest warehouse in the country might just score you more than a friend conversation with an industry professional...
Social Media at its finest!
Want to know whether it's tulips, dandelions, tomatoes or cabbage currently in fashion all over the country? Now you can know for sure and be ahead of the competition! When you stock what everyone else wants, you'll be laughing all the way to the bank when the competition is constantly out of stock.
Piecing it all together...
It's easy to miss the mailman while you're out in the garden. Luckily for you, that's not a possibility, since we're the mailman. And our delivery time is instant. The moment your payment is processed, you'll get a digital key to the entirety of the product!
And your seeds and plants don't have monthly fees, so why should our B2B retail leads? Our contacts are kept up to date with frequent patches and updates, meaning you'll always have the most relevant names and contact details, no matter how many times they change! Keep your advantage!
We've even included some free samples for you to try and see just how good we are. Quite simply, we're the best at what we do! And your business deserves just that!
And as an added bonus, any product bought for use in Europe is also completely safe when put to the new GDPR regulations. Now you really can buy peace of mind!
0 Reviews for Garden Centres Email List - Garden Centres Database
-44%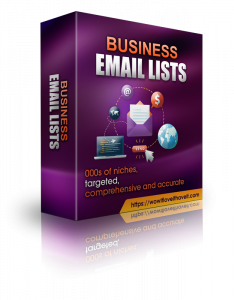 Transportation Industry Mailing List and B2B Database with Emails
£500.00 £900.00
-44%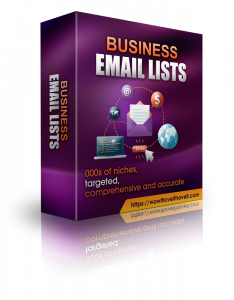 Pharmaceutical Manufacturers Mailing List and B2B Database with Emails
£500.00 £900.00
-50%
Mailer King Mass Email Sender Software
£100.00 £200.00