Escorts Email List - Escort Mailing List Leads Database
£500.00 £900.00
Escorts Email List - Escort Mailing List Leads DatabaseOur Escorts Email List contains the contact details for escort directories, websites, agencies, independents and much more! Our Escort Mailing List Leads Database is ideal for anyone looking to sell to escort and comp...
Description
Escorts Email List - Escort Mailing List Leads Database
Our Escorts Email List contains the contact details for escort directories, websites, agencies, independents and much more! Our Escort Mailing List Leads Database is ideal for anyone looking to sell to escort and companionship businesses B2B. Free lifetime updates. Instant download in an Excel spreadsheet.
Escorts; The world's oldest profession
It is often said that escorting is the world's oldest career. A deep rooted human need for social interaction and contact with other human beings has fuelled this need for thousands of years, so there's no wonder this has become a huge money spinner, with escorts charging several hundred dollars per hour of their time.
Some even advertise themselves as sexual contact being included, and this too has fuelled the market for escorts. And it's certainly a lucrative place to start. Also not one that's ever going to die!

But why choose an escort?
Purely in theory, the idea of simply paying to spend time with someone sounds daft. However, it's the same as any job, being paid for your time to carry out one specific action for eight hours a day. The same applies here.
It allows those who find social contact difficult to find a social partner on demand.
It also assists the less confident in potentially finding a sexual partner.
Fuelled also by business, it allows professionals to pay for men and women to attend their gatherings and provide numbers for a more convincing event.
Who can it help?
Once you have the contact details of every agency and escort in the business, though, think of the possibilities!
Attempting to form your own agency, and looking for new escorts to work for you, potentially those formerly working for themselves.
Maybe you're an escort yourself looking to branch out and work for some of the best agencies and get a better price for your time.
Looking for other escorts to collaborate with and build better business opportunities.
What you could find in our Escort List!
This package is designed to provide you with all the possible sales leads possible in the industry, male or female! You'll find all of the below, and more, in this product.
Names (or pseudonyms) of just about every individual escort currently working in the industry!
All publicly available contact details and email addresses for both agencies and individuals!
Every fathomable social media link to escort agencies!
Telephone numbers for key figures at leading, specialist and smaller agencies!
Why choose us?
Because we make the whole B2B marketing easy for you! So easy, in fact, that it's packaged together in a spreadsheet that's simple to understand, and even simpler to use, with the criminally easy drop and drag marketing method we've perfected over the last five years.
Our B2B sales leads have culminated through five years of travelling, learning all there is about the industry, and collecting real data from real, active men and women across the profession, with advanced technology and old fashioned conversation. The result is a list compiled from only the very best information out there! We even vow to keep this list completely up to date for the lifetime of your product! The cost? Absolutely nothing!
Using our B2B Marketing to your advantage
Escorting Bulletins
Exercising some discretion on this one is ideal! Despite being a natural profession, it's still rather taboo. So if you have the wordcraft needed to be ambiguous, let still let your audience know exactly what you mean, then this might just be for you. Especially when you simply plug your subscribers from one list to the other, put the bulletin together, and send it. Before you know it, you'll have all the best propositions (in more ways than one), in the hands of who will benefit most, in as little time as possible!
Escort Emails
Sometimes, just sometimes, you need to tell the world about that brand new man or woman you've just taken under the wing of your agency. And when humans essentially are your product, it's that beautifully personal touch to your new escort that'll not only help the lucky customers, but you and your business too!
Calling for a good time!
Sometimes a tad of cold calling. With our business contact details, the personal B2B Marketing strategy is just a click away. But when picking up the phone, those dulcet tones might just lead to the perfect collaboration. Who knows, there might even be an unrelated business who needs regular attendees...
Escorting... Socially...
While admittedly not always the most frequently visited social media presences, given the increased discretion of the job, it doesn't mean there isn't opportunities to be had! Take a good look at our contact list and B2B data and there's no limit to the number of connections and potential new hires you could find if you look in the right places!
The free benefits of our Escort Mailing List:
There's no limit to the kind of service you can provide with the right quality of escorts working for your agency. Happy clients means regular clients, and that's everything in this industry. So what you're buying is a powerful business advantage. Who else can get further than the man or woman who knows everybody?
To add more to top it off, that business advantage is instant. That's right! Our B2B email lists and contacts are immediately available to access the very moment your payment is processed. That means no more excessive waiting around for the postman!
And if that wasn't enough, we don't charge any monthly charges! Unlike our competitors, we believe in crystal clear, transparent pricing, and the price you pay today is exactly what you'll pay for the lifetime of your product. No need to pay for your live updates, as we handle all of this for nothing!
Still not quite sure? Let our product be the decider. Why not grab our free sample for the country of your choice, and test it out for yourself to see what deals you can do for yourself?
And finally, any products purchased for use in Europe can breathe easy knowing all of our data is completely GDPR compliant! Now you can conduct business in total peace of mind! Now that's something you can't put a price on!
0 Reviews for Escorts Email List - Escort Mailing List Leads Database
-44%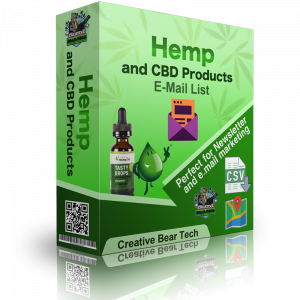 Global Hemp and CBD Shops Database with Contact Details
£500.00 £900.00
-44%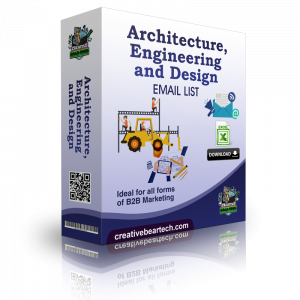 Architecture, Engineering and Design Email List
£500.00 £900.00
-44%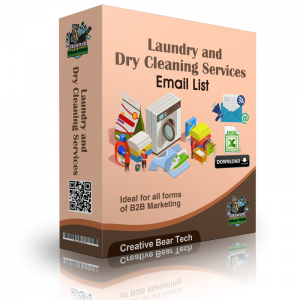 Laundry and Dry Cleaning Services Mailing List and B2B Marketing Data
£500.00 £900.00