Email List of Supermarkets - Supermarkets Mailing List B2B Marketing
£500.00 £900.00
Email List of Supermarkets - Supermarkets Mailing List B2B MarketingOur Email List of Supermarkets contains contact details for supermarkets and department stores from all over the world. Our supermarkets mailing list is perfect for B2B marketing and anyone looking to...
Description
Email List of Supermarkets - Supermarkets Mailing List B2B Marketing
Our Email List of Supermarkets contains contact details for supermarkets and department stores from all over the world. Our supermarkets mailing list is perfect for B2B marketing and anyone looking to sell their products or services to supermarkets. Free lifetime updates. Instant download. Excellent value for money!
Shopping on a budget

Back in the old days, we used to have a shop for everything. Family butchers. Bakers. Even candlestick makers. But all that changed over the twentieth century. The age of instant gratification and the here and now has ushered in a new way to shop.
One stop shops, such as Sainsbury's, Walmart, Asda, Tesco, Target, K-Mart, and more have become the normal way to get life's bare essentials. And when these shops take home nearly a billion dollars a year, it's not hard to see why.

So why group it all?
Creating these supermarkets has brought all kinds of benefits to the wider communities!
It provides a massive amount of choice for consumers, and allows them to save time during busy points in their lives.
It creates job opportunities as these markets require extensive amounts of manpower to operate.
It makes areas more attractive to develop and build as it has local amenities nearby, stopping people from needing to travel long distances for their weekly shops.
Who can it help?
So just put yourself in the boots of someone who has a list of every possible supermarket contact in the industry. Can you imagine what sort of power it has?
Looking to get a large supermarket chain to stock your new foods? Now that you have the power of our list at your side, clinching it with the right people becomes a lot easier, and makes you an awful lot of money!
Needing to find a supplier for your brand new startup? The massive chains might not be interested, but any kind of business is good business. With a great deal with a nearby wholesaler or supermarket on your side, you'll find the costs dropping, and the profits rising!
Are you an adviser for the industry? Fancying yourself a savings guru, dedicated to saving people a pretty penny. It's certainly easy to find out ways to slash the food bill when you have a contact for every occasion!
Welcome to the Supermarket Email List
We provide an extensive B2B database of business leads and retail lists. You'll wonder where it's been your whole life. Just look below:
You'll get names and addresses of every supermarket and supermarket branch in your chosen country. Now that's a lot of choice!
Email addresses of each and every one of them!
You can make it personal, with contact telephone numbers to boot!
All manner of social media platform links so you can see what really makes the market tick...
Much, much more.
Why choose us?
Would you like to spend your days on the lonely open road in the car, travelling from venue to venue, from convention to convention... trawling through business cards you've obtained over your travels, struggling to get calls back while you endless chase your contacts to fill the gaps in your knowledge?
No.
Leave it to the professionals. We've been doing exactly that successfully for five years, and this product is the result of that, and our dedication to making your business the best it can be. So why delay? Even with all of this information, you'll never lose your advantage, as we keep it updated free of charge! No hidden fees and monthly expenses. Now that's something you can't put a price on!
So how exactly can you make our B2B Marketing work for you?
Branding Newsletters
Even without a customer base, building excitement for your upcoming product is key! So what better way to do that, than a glossy newsletter, landing in the hands of all the eager retailers? Or a build up of news, leading to the ultimate unveiling. And with a drop and drag style of marketing, it'll be in more hands than you care to picture!
Supermarket Chain (Emails)
You've heard of supermarket chains, now get ready for email chains! If you've ever seen the "bcc" function on your email, you'll know just how easy it is to add a huge number of recipients to that lovely marketing email you've spent the last week preparing. Remember, it's not like the food industry is ever going to go out of business, unless medical science finds a way to forgo eating to survive! And that's unlikely to happen!
Good Deals Calling!
Supermarkets depend a lot on personal, face to face interactions as the countless tonnes of food and drink roll through their registers every day. And that leaves the phones. Supermarkets use them to take orders and support local business every day. And with the campaign of supporting smaller businesses, maybe like yours, you might find picking up the phone to be quite beneficial!
Can it get any better with our Supermarket Email List?
Your access to our B2B database, mailing lists and more will be available to you the very moment you make your payment. Now that's really fitting with the age of instant gratification. Get your advantage straight away and capitalise on it.
Don't ever be fooled by seemingly identical products to ours. We guarantee you that many will charge you a monthly fee behind the scenes, and might find yourself losing that head-start at the worst of times. Take our offer today, and you'll never be charged any extra past the day of original purchase!
What's even better is that we even have samples to show you just how confident we are in our abilities. Use it and see for yourself!
For those of you who order for European provinces, all of our B2B products are 100% GDPR compliant, so you can rest assured our database is safe for use anywhere!
0 Reviews for Email List of Supermarkets - Supermarkets Mailing List B2B Marketing
-44%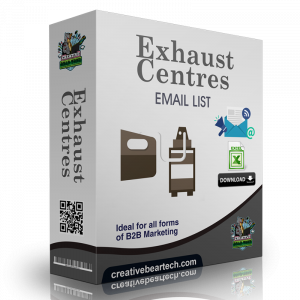 Exhaust Centres Email List
£500.00 £900.00
-44%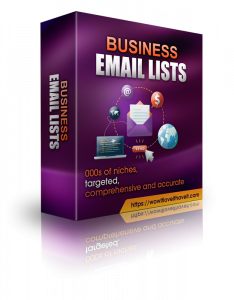 Petrol Stations Email List and Business Marketing Data
£500.00 £900.00
-44%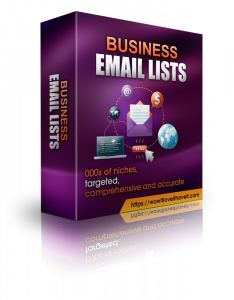 Pharmaceutical Suppliers and Wholesalers B2B Email Marketing List
£500.00 £900.00