Driving Schools Email List
£500.00 £900.00
Driving Schools Email ListOur Driving Schools Email List is intended to connect you with driving schools from around the world. You can use our Driving School Database & Mailing List with Emails to contact driving schools in your country with your message, offer or a...
Description
Driving Schools Email List
Our Driving Schools Email List is intended to connect you with driving schools from around the world. You can use our Driving School Database & Mailing List with Emails to contact driving schools in your country with your message, offer or a promotion. Our database of driving schools comes in an Excel file.
Getting the nation mobile!
There's no shortage of choice when it comes to learning how to drive. The AA, British School of Motoring, and all the hundreds of independent ones in between! Driving is almost an essential life skill to stay ahead now, with many jobs requiring a licence in order to become employed. And with multiple classes of vehicles to put to the roads, there's always a demand to be had!
So why not tap into HGVs, vans, motorbikes, and cars all at once, by picking up our unique B2B mailing list for the industry?

So why use the roads?
Getting men and women on the roads bring a whole host of benefits!
Learning a heavy class of vehicle allows a contribution to logistics and delivery, helping to keep businesses across the entire continent supplied!
It allows for better travel opportunity and for potentially technical and important roles to be fulfilled on demand!
Specialist skills can be picked up to aid important jobs such as the emergency services, adding to law enforcement and healthcare.
Now you contact them all!
Now there exists a B2B database, loaded with the contact details of every single one of them in the country of your choice! But who likely gets the most benefit from this?
Car manufacturers looking to sell in bulk to instruction firms who need reliable, regular vehicles.
Car dealerships looking to purchase end of the run instruction vehicles which often have high mileage but are well looked after to make a fantastic profit.
Other motoring instruction companies looking to co-operate and collaborate to build reputation, and a bigger client base!
Just think at how easy it could be...
What could you expect to find in this amazing B2B Database?
We couldn't tell you the benefits of a Ford over a Mini, or how to install that second pair of brake pedals in the passenger seat, but we can provide you with all of the following:
Names and addresses of all registered driving schools in the country of your choice!
Email addresses for the above contacts so you can get in touch directly for that killer promotion!
Contact details for private individuals offering instruction without the use of a larger brand name!
All known social media links for these driving schools, both large and booming, and small but vibrant!
But what's so special about our business leads?
Because you're not just picking up a B2B marketing strategy with digital access. You're buying a piece of our culture designed to maximise your cash flow. You'll find making profits and padding out the company bank balance becomes far less stressful when you've always got a buyer, partner, or seller to smoothen up the flow of business!
After all, we've spent the best part of five years seeking out almost everyone in the industry. From the new and exciting starters of the industry, finding their feet, to the freelancers with all the right credentials, to the giants of the sector, and collected real data from real people. All through seminars, interviews, market research and much more! Why? Because using our cutting edge technology, we've expertly compiled it into an easy to use csv format spreadsheet so you can make your marketing as easy as possible. After all, who has time to network so extensively when you've got a business to run? That's what we do!
And it's certainly working for a fair few who've already purchased our package!
Still unsure of how to use such information?
Driving Newsletters!
Who needs just what price you're offering for your next set of lessons? Driving is more than just a hobby, so why not make it seasonal with your very own driving tips to keep your motorists safe when the hot and cold weather sets in? It's easy when all you have to do is use our B2B business leads, plug in your subscribers to your carefully planned newsletter, and drop it into their mail quicker than you can tell a learner driver to start their car!
Digital Driving!
And what could be easier than targeting an entire email campaign to an industry which not only knows exactly what you're about, but will want to read every word? Don't leave it to chance! Use our extensive list of contacts and our B2B emailing list to target your email campaign with precious even Chris Kyle might become jealous of!
Telephone driven sales
Most driving schools take their bookings by phone. So it might come as a refreshing surprise when opportunity comes that way too! So why not take the impersonality out of text correspondence and go in for the kill with nothing but your voice, and your charm of the industry?
Social Education
Find out just what gripes the customer base of today by tapping right into it with the social media links we provide? Do most student drivers find their current providers too expensive? Maybe its time to start undercutting the competition and taking in the newly acquired business! Use social media to stay streets ahead of your nearest rivals!
All the freebies of our Driving School mailing list...
Take immediate advantage of your business leads, the very second your payment is confirmed, and cut out the boring wait in for the postman! Before you finish your morning coffee, you'll already have an advantage that many of your competitors would clamber around for!
We don't try to trap you with the small print. In fact, we guarantee no month fees for updates, and absolutely no hidden processing, shipping or handling fees. The price you see on screen today is the price you pay. And the updates? They're on the house with us.
And if that's not enough, then get a snippet of success and use the free samples we've provided to experiment with what you could be achieving.
Your business is your pride and joy, so why would you settle for anything less than the best for it? Trust the professionals to give you the advantage you need.
And getting ahead need not be unscrupulous. For those products selected for Europe, this B2B mailing list is 100% GDPR compliant as well, so you can breathe easy knowing you're keeping it completely legitimate!
0 Reviews for Driving Schools Email List
-44%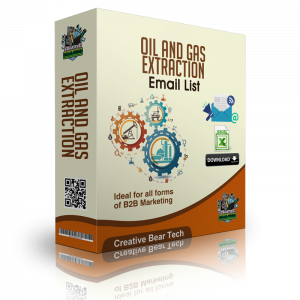 Oil and Gas Extraction Mailing Lists and Business Marketing Data
£500.00 £900.00
-44%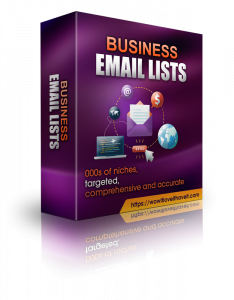 A B2B Marketing List of Car Rental Hire Companies with Email Addresses
£500.00 £900.00
-44%
Online Casinos and Gambling Sites Email List
£500.00 £900.00