Database of Beauty Products Wholesalers and Distributors with Email Addresses
£500.00 £900.00
Database of Beauty Products Wholesalers and Distributors with Email Addresses
Our Database of Beauty Products Wholesalers and Distributors with Email Addresses comes in an Excel file and is...
Description
Database of Beauty Products Wholesalers and Distributors with Email Addresses
Our Database of Beauty Products Wholesalers and Distributors with Email Addresses comes in an Excel file and is ideal for all forms of B2B marketing. Get instant access to the list of cosmetics and beauty products wholesale suppliers B2B leads. Free lifetime updates to your beauty industry B2B marketing database. Download now.

Creating The Beautiful Company Image You Deserve With B2B Databases
Image is everything these days and that does not stop at just branding and advertising, personal image is becoming more important than ever and with influencers on the rise across social media platforms such as Instagram and YouTube our personal images is everything to us and could very well make or break our careers. The beauty products industry is on the rise because of influences and make up coaches providing people with advice and tutorials on how us them making them more prevalent than ever before. RCLBeauty101 operated and staring Rachel Claire Levin is a beauty product YouTube channel that has over 14 million subscribers tuning into her video guides on how to use beauty products and make up tutorials. Huda Kattan a famous makeup artist turned business woman has over 37.5 million Instagram followers who watch and wait diligently to see her post about her range of beauty products and the capabilities of them all. These are just two examples in a huge industry with new influencers emerging everyday promoting new and trendy beauty products picking up audiences by the millions. Because of promotion like that it's not hard to see why the UK alone has a beauty product industry expected market value at over 16 billion Euros in 2019 and the European market valued at over 77 Billion Euros. This is a huge industry that only shows growth that supports over 2 million jobs and that's not taking into account the people who are employed to use those products.  From anti-aging products, extreme youth trends like the doll look or all natural ethically sourced and produced products the market is saturated in choice to reach every audience and demographic including men, looking is not just for women anymore as the male market brings in a significant amount of business these days. From the young to the old almost everyone uses some kind of beauty product in our lives and they are flying off the shelves in today's market becoming one of the most enticing and lucrative markets to join. It can be entered any many levels from online stores, markets, subscriptions boxes, product parties, catalogues and to grand openings of popular shopping establishments elite brand centers. Whatever level you are at or thinking about entering in we can help you start up or expand what you have in an instant let Creative Bear Tech help you today. 

How To Go From A Two To A Ten With Your Own B2B Database
If you produce or supply beauty products then a Creative Bear Tech business to business database is essential to growing your business and expanding on what you have already built.  it will provide you with instant access to all of the top beauty product wholesalers and distributers email addresses that will allow your company growth like it has never seen before. Trying to get access to the best wholesalers or distributors can be challenging and difficult especially for new and upcoming companies so why not invest in yourself and let Creative Bear Tech do the hard work for you and use a B2B database so you can relax with all the power at your fingertips in an instant. Perhaps you yourself plan to market products as a beauty influencer and need a supply to get you started or perhaps you have been doing this for a while and it's time to take it to the next level by selling your own product and you need to get in in front of the people placing orders, you could be a professional makeup artist who wants only the highest quality of beauty products that you are using at a rapid rate on a daily basis, are you a vendor or store owner looking to acquire new and unseen products to your market to give it new life and buzz. You could even be one of the industry innovators working behind the scenes with new ideas and business plans aimed at those using the products the most, you could be an event's organizer needed to beautify your next show, you could be a beauty trend expert creating makeup kits and trend boxes or even as glamorous as setting the trends yourself. If you think any of these apply or you have your own personal reasons to have these email lists it can only expand your business and take it to new levels giving you access to buy or sell the latest and greatest products before anyone else really giving you the market edge than you need in this competitive industry that grows every day with new eager and hungry companies looking for a piece of the action, so get the jump on them and get your very own B2B database from Creative Bear Tech and change your world today.     
Use Creative Bear Tech As The Foundation Of Your Business
At Creative Bear Tech our cutting edge technology scours and scrapes the internet clean just like the best make up wipe you can think of collecting everything in one pass, it collects all email and contact details for your industry refined by keywords, filters and a little bit of contour coding blusher to bring you the very best of the information out there for your business and places it in an easy to use business to business (B2B) database, it searches across multiple search engines, websites and even google maps and cleans up the information bringing you clear and concise details that you can put to work for yourselves just like a girls best friend, her red lipstick. For full guides and support on this process please check our F.A.Q section or our about us section for more information.  
Let Your Company Shine In Ways You Never Thought Possible With B2B Databases
When it comes to our fantastic B2B databases the options are limitless and only slowed by your imagination and colour palette, you will have industry contact details from around the world giving you unlimited power at your fingertips with the option of so many different colours for your nails.  Do you need to send out update emails or company newsletters about the latest makeup trend?  Our B2B databases can help them reach the right places. Perhaps you need to upsell lip gloss with tele sales or direct mail our B2B databases can give you the details you need. In this new digital world social media marketing is more important than ever, influencers have created jobs out of thin air as you might create that new summer look, the define the market just as much as you do and being able to have the control of your business is up to you and if you can keep up with the ever changing times, market research is extremely important and knowing what these influencers are going to promote next could make or break your business. B2B databases can make sure you are reaching the right pages for your business. Get access to beauty products nobody in your area has this season and go further afield to wow your clients with new looks and styles they have never seen before all with B2B databases. 
Make Your Competition Do A Double Take At Your New Image With Creative Bear Tech
We here at Creative Bear Tech value you as a customer for life not just a onetime sale, we will certainly not wash off after one use. We will become a long-lasting tool that you reach for again and again. we will provide you with a members only section of our website where you can instantly find your latest B2B databases purchases, not only that but we provide FREE lifetime updates. All of our products are GDPR compliant and will always remain to be. We offer all the help and support you need including guides to our comprehensive industry targeted data and cutting-edge technology. We have around the clock dedicated staff working towards a better future for us all and we would like to welcome you to be part of it. If you just need to know what's coming out and to stock up on this summer or you need supplies to redesign the catwalk you can find the contacts within our database to do this with ease. When used correctly the business to business databases created by Creative Bear Tech are unparalleled at industry growth and expansion if you are willing to put in the work, all of the information has already been provided you just need to put it into action. The limits of this cutting-edge technology really lie with your creative ability to use the information provided to take your company to the next level and outgrow its current surroundings, restraints and competitors. We welcome you into the fold and look forward to watching you grow with us by your side. So get out there and put your beauty mark on the industry for once and for all!  
In a market survey that was conducted close to five years ago, it was established that the global beauty products market is expected to hit $429.8 billion by 2022 recording a CAGR of 4.3 percent during the forecast period running from 2016 to 2022. It's important to realize that Beauty Products are also known as cosmetics products are a mixture of chemical that is used to enhance the appearance of the human body. Various cosmetic products that fall in the category include sun care, skincare, haircare, deodorants, makeup, color cosmetics, and many others. The growth in the sector is attributed to the following factors:

The rise in disposable incomes over the past decade
The growth in global economies
The ever-changing changing lifestyles
The rise in demands of skin and sun care products due to changing climatic conditions
A shift of preference towards natural and organic beauty products in many countries around the continent
With the exceedingly high demand for natural, herbal as well as organic beauty products, there are higher chances that the sector is going to grow even further. Get access to thousands of cosmetics products as well as beauty shops with our Database of Beauty Products Wholesalers & Distributors with Email Addresses. We offer a B2B marketing list that's compatible with all modes of marketing campaigns that include social media networking, email communications, direct mail promotion, and telesales. Join other people that have revolutionized their marketing campaigns by subscribing to our services.
What's Database of Beauty Products Wholesalers and Distributors with Email Addresses?
It's a contact database that brings together various players in the beauty sector, including retail stores including supermarkets, exclusive brand outlets, and specialty stores, distribution channels, online shops, wholesalers, distributors, and many others. We collect our information from various sources, including Wholesalers Directories, Distributors Database, Marketing Research, Trade Shows, Survey, Press Releases, and others. You can trust us in delivering a reputable data list in both Excel Worksheet and CSV File Extension. You can extract our data using the wn.rar application. We will allow you to connect with the thousands of businesses in the beauty sector with our data list. More essentially, our contact details cover major markets in the sector, including the United States, Canada, Australia, the EU, China, India, and the rest of the continent.
Why choose our Database of Beauty Products Wholesalers and Distributors with Email Addresses
Our services come at affordable terms, including no extra payments in terms of monthly subscriptions
We have a competent customer care service that can offer advice on a 24/7 basis
We provide data that are compliant with GDPR
You can personalize our contact details to reach a specific audience
Uses of Database of Beauty Products Wholesalers and Distributors with Email Addresses
Email marketing campaigns
Social media interactions
Telemarketing
Direct mail advertising
Benefits of Database of Beauty Products Wholesalers and Distributors with Email Addresses to the business
Cements the position of your business in the beauty sector
Generates more leads that will strengthen the sales volume of your business
Enhances ROI
The best tool to retain your loyal customers
-44%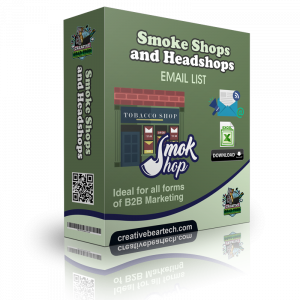 £500.00 £900.00
-44%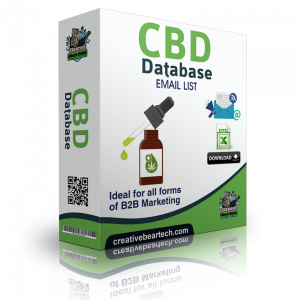 £500.00 £900.00
-44%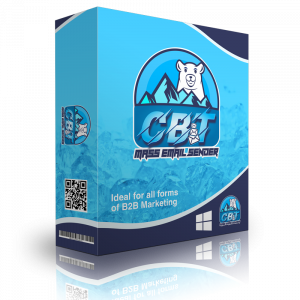 £500.00 £900.00