Custom B2B Database: Fresh B2B Leads Scraped Especially for You
£500.00 £1,500.00
Custom B2B Database: Fresh B2B Leads Scraped Especially for You
Whilst we provide B2B marketing lists for over 400 some of the most popular business industries in the world, we realise that one size does not fit all and this is why we have...
Description
Custom B2B Database: Fresh B2B Leads Scraped Especially for You
Whilst we provide B2B marketing lists for over 400 some of the most popular business industries in the world, we realise that one size does not fit all and this is why we have introduced a bespoke data scraping service. We can prepare your very own B2B database for your industry and your target country!
Here is How it Works
Once you have purchased this package, you will need to get in touch with us and tell us your 1) target niche and 2) country for which you would like us to scrape the leads. Please note, we accept English-speaking countries. Our data scraping team will take your specifications and scrape for B2B leads on the most popular search engines, Google maps, popular business directories, social media and other popular places on the internet. All the data scraping will take place on our state-of-the-art servers with hundreds of dedicated proxies and remote captcha solving services to bring you the most complete and accurate B2B sales leads. The entire scraping process will take anywhere from one to two weeks.
What you will receive
Once the entire scraping process finishes, you will be sent over a complete Excel spreadsheet with business contact details, including website, email, social media links, telephone number and more. The B2B database will incorporate business contact details from some of the most popular internet sources. In order to maintain the relevancy of your niche-focussed B2B leads, our data scraping team will analyse your team and use very sophisticated content filters to make sure that the scraped business data features your set of industry-targeted keywords.
What is the difference between Custom B2B Data Scraping and Off-the-shelf B2B Databases
Our off-the-shelf B2B databases are produced in the same manner as our bespoke B2B databases with the only exception that B2B custom scraped databases may be fresher and much more relevant to your business niche. Otherwise, price-wise, we will charge you the same amount as we charge for our off-the-shelf B2B marketing and email lists.
How Our Marketing Lists can Help to Explode the Sales of Your Business
If you sell to other businesses, then our B2B niche-targeted databases will help you to get in touch with your prospective clients in the B2B niche. For example, if you have started your own protein shake line, you may be interested in obtaining a B2B database of all the gyms and fitness centers in the world because these are your target clients who may be interested in buying your protein shake.
Our B2B Sales Leads Can be used with Multiple B2B Marketing Channels
Newsletter and Email Blasts
Simply plugin the data, draft your newsletter and connect with thousands of businesses in your industry with a click of a button.
Telesales
Why not call up every business in your industry and introduce yourself, your products or services. Telesales marketing tends to be more expensive than other marketing channels. However, it is the best way to build rapport with other businesses as it enables other businesses to see that there is a real person at the end of the line. The best strategy would be to contact all businesses via a newsletter or email and only then call up the interested business owners. You do not want to waste your time and resources in calling up businesses that are not interested in what you have to say.
Direct Mail Marketing
Direct mail marketing involves sending free samples, brochures and other marketing materials to businesses via post. Once again, you may want to contact all the businesses via email before sending free samples out in order to save costs. Email and newsletter marketing will allow you to filter out the businesses that are simply not interested in what you have to offer. One space where direct mail marketing has worked very well is in the vape niche. Many e-liquid brands have purchased our vape shop database and then sent out samples of their vape juice to all the shops in the world. The vape shops naturally allowed their clients to try out these juices and on the basis of this feedback, vape shops started to place wholesale orders with such e-juice brands.
Social Media Marketing
Social media marketing can be a very effective medium in getting your business noticed. However, social media marketing should focus on the social aspects of your business and should remain SOCIAL.
Why Choose Us
Free lifetime updates
Unlike other Lead Generation companies, we offer free updates for life.
Custom B2B Database Scraping
We are one of the few B2B lead generation and email scraping companies that offers bespoke data scraping at no extra cost. We will charge you the same uniform price of our off-the-shelf database but provide you with highly-targeted and relevant sales leads prepared especially for your business.
We are very cheap
Due to the large number of orders that we receive on a daily basis, we manage to achieve economies of scale which allows us to pass on the monetary savings to you.
Fresh, Hot-off-the-press B2B Sales Leads
Unlike other companies, we provide you with the freshest data on the market. On the other hands, we have seen lead generation companies provide scraped data that is as old as five years!
We Scrape Data from Many Sources to Present you with Comprehensive Sales Leads
A lot of the business-to-business lead generation companies will provide you with B2B marketing data from only one source such as a business directory. Such B2B databases do not go far enough and are usually very outdated. We use our custom built search engine scraper and email extractor to harvest business contact details from almost every single most popular internet source including: most popular search engines, social media networks, business directories, Maps and much more!

-44%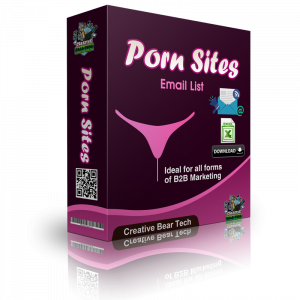 £500.00 £900.00
-44%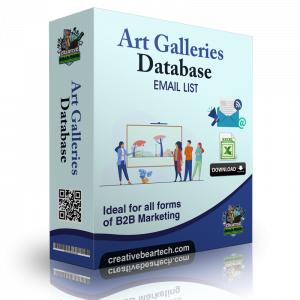 £500.00 £900.00
-44%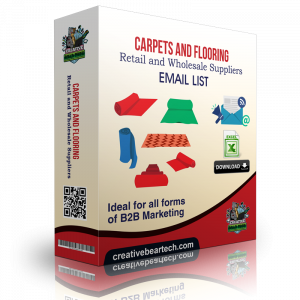 £500.00 £900.00