Clothing Wholesale and Suppliers B2B Sales Leads with Email List
£500.00 £900.00
Clothing Wholesale and Suppliers B2B Sales Leads with Email List

Men's Clothing wholesale Is Ideal...
Description
Clothing Wholesale and Suppliers B2B Sales Leads with Email List

Men's Clothing wholesale Is Ideal for SEO and B2B Marketing
Social Media Marketing
Mass Emails Blasts
Guest Post Outreach for SEO and Link Building
Market Research
Telesales
Direct Mail Marketing
Clothing Wholesale and Suppliers B2B Sales Leads with Email List Contains
Total Emails: 8802

Total Websites: 9571

Total Business Addresses: 4379

Total Telephone Numbers: 7697

Total Social Media Links: 19,966

Here's What You Will Get
Free Updates for Life
Business Data in Excel File
Data Sources - Clothing Wholesale and Suppliers B2B Sales Leads with Email List
Trade Shows and Exhibitions
Search Engines
Social Media
Subscribers
Google Maps
Directories
Why Our Clients Trust Us to Generate their Leads
Comprehensive Data compiled from multiple data sources
Accurate Maternity Wear
We accept Cryptocurrency payments
Free Lifetime Updates
Download the file from your member's area as soon as you have checked out
Here is how Mens Activewear wholesale will Add Value to Your Business
Acquire New Clients
Sell a service
Instant Results
Rocket your B2B Sales
What It Contains
You will be able to download Clothing Wholesale and Suppliers B2B Sales Leads with Email List in an Excel Spreadsheet format. Clothing Wholesale and Suppliers B2B Sales Leads with Email List contains following business data records:
E-Mail
Website Meta Title
Tel. Number
Website Meta Description
Business Address
Company Name
Company Social Media Pages
Clothing wholesale and suppliers B2B sales leads with an email list
Description
The clothing wholesalers and suppliers B2B Marketing List contains the contact details of virtually all clothing product wholesalers and suppliers, brands, distributors, and manufacturers from all over the world. Our clothing industry sales leads help to connect your business with thousands of companies operating in the same sector. Our clothing industry marketing list comes in an Excel spreadsheet with contact details for every company operating in the industry. Please note: you will receive the clothing industry database in Excel Worksheet and CSV file extension (you can use either) and a list of just emails inside a notepad format. You will also need to extract the files using win.rar - further instructions are provided inside the download files. Our clothing Industry Marketing List currently contains more than 300,000 business records. We are updating our industry business data on a rolling basis so make sure to check your member's area regularly.
We rely on the most precise sources for our data generation like social media platforms, clothing trade shows and exhibitions, search engines, global business directories, wholesale and supplier directories.
Our clothing Industry List is aimed at businesses that operate in the wholesale / B2B space and the purpose of our marketing list is to allow you to connect with your prospective B2B clients. For example, if you have a clothing products wholesale business or perhaps have launched your self-designed product line, our clothing Industry Database will help you to connect with and market to virtually all the companies operating in the particular sector across the world with a click of a button. We understand just how difficult it is for wholesale companies and clothing product brands to generate their own leads and so we have done most of the heavy lifting to present you with the contact details of your prospective clients. When it comes to B2B marketing, it is a no-brainer, to make B2B and wholesale sales, you need to have access to a comprehensive and stellar list of all companies operating in the clothing industry.
Free Lifetime Updates: you will receive free lifetime updates to your clothing Industry B2B Email Mailing List directly in your member's area. We are constantly updating our clothing wholesale and supplier sales leads so you can be sure that you will always have fresh leads for your business.
Comprehensive and Accurate Data: as we have mentioned above, all of our data is relevant and extremely comprehensive.
GDPR Compliant: all of our data is GDPR compliant as per our GDPR policy.
Cheap: Our database is extremely cheap. We do not charge per record, we do not have monthly subscriptions. You pay once and receive your database along with the free lifetime updates. We are constantly passing on lower prices to all of our customers via our economies of scale.
Excellent support: our team is always available to help you with any questions.
-40%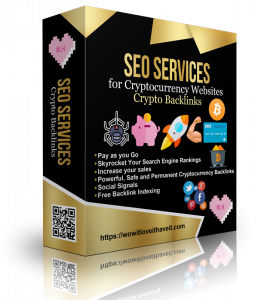 in Cryptocurrency Industry Database
£1,500.00 £2,500.00
-44%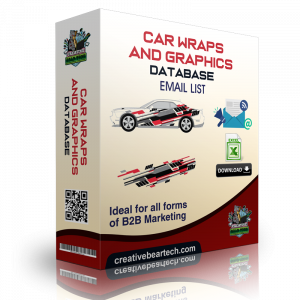 £500.00 £900.00
-44%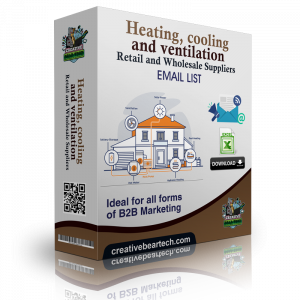 £500.00 £900.00