Cable TV and Satellite Stations Email List
£500.00 £900.00
The B2B Data Cable That Connects You To SalesOur Cable and Satellite TV Email List contains the contact details of all cable and satellite television channels as well as businesses operating within the cable and satellite television sector....
Description
The B2B Data Cable That Connects You To Sales
Our Cable and Satellite TV Email List contains the contact details of all cable and satellite television channels as well as businesses operating within the cable and satellite television sector. Free lifetime updates to your list of cable and satellite TV stations. Instant access upon payment. B2B leads that pack a real punch.

Are Cable and Satellite Companies Dead?
If you've watched Stranger Things or Black Mirror, you're probably one of the 'cord-cutters' who've cancelled their subscription plan with the big players in the cable and satellite TV industry. The industry has been on the decline since the emergence of internet TV Services like Netflix and Amazon Prime. But, cable and satellite companies still are still king in the TV entertainment market. More than half of the respondents in a survey conducted by SurveyMonkey showed that they preferred cable TV services to internet TV services. Afterall, not everyone likes the occasional lag that internet TV services come with.

Plus, cable providers are readily gaining market share on the online-streaming platform with mega-giant AT&T providing online streaming services. According to TiVo, AT&T's DirecTV Now "Just Right" option is the most sought-after channel. It covered 85% of the most-wanted channels like HBO. But, why HBO? Yea… you guessed it. It's Game Of Thrones again…

So, don't worry, they're here to stay for good.

Why Do I Want Business Data of Cable Providers?
Despite the rise of Netflix and Amazon Prime, the cable and satellite TV industry is still going strong. Instead, global revenues are estimated to stay at $183B in 2023. That's equivalent to the entire GDP of Algeria!
So, what if I told you that you could get your hands on the email lists of this industry that's worth $183B? Does it sound too good to be true? Not really. At Creative Bear Tech, we provide the most updated Email-List for all cable and satellite companies that you can imagine. Just click the 'buy" button and have a taste of victory.
Here are some group people who can potentially get a taste of this buttery pie:
Marketing agencies looking to grow their brand. Imagine landing your local cable provider as your client. That's a huge boost in establishing your authority in the marketing field.
Cable suppliers looking to drive their sales. A never-exhausting list of prospects at your fingertips. Just think about the possibilities.
An expert in the TV industry, trying to take the media world by storm. If you have a ground-breaking idea that'll bring a new age to the TV industry, link up with the cable providers with our email-list. Find the best offer for your idea!
How Are Our B2B Sales Database Created?
Having questions on how we get our B2B data list? Let me take you on a tour.
Using our cutting-edge technologies and methodologies, we scrape the search engines for Cable and Satellite TV companies. Web scraping is essentially using programs to collect data from the web. No, it's not hacking. And if you're scared if it's illegal, it's not. We take every effort to screen through our B2B databases for contacts who have 'opted out' from the data processing which is one of the reasons why we're GDPR compliant. By using our web scraping methods, we are able to produce accurate and targeted business leads for you.
Here's How We Keep It Precise For You.
Our software makes sure that any keywords related to the cable and satellite TV companies are present inside the body content of every website. Meta title and meta descriptions are included as well. This ensures that only emails from topically relevant websites are captured.
We produce a second set of emails for domains that have our niche-related keywords. We check for keywords that appear in the domain name. E.g. For Cable providers, a domain name with bestcableproviders.com will be captured as the keywords 'cable providers' were present in the domain name.
We then verify the list using a three-part method:
We check the word arrangement of each email.
We make sure that the email inboxes are in use.
We check the domains to ensure that they're still working.
Our email verification method is proven to achieve the lowest bounce rate in the B2B data list market.
Ways To Skyrocket Your Business With Our B2B Data List
Competition-crushing Emails
Email still claims the throne in the B2B marketing scene. It's a great tool used by 87% of B2B marketers for lead generation. According to research, with every $1 spent on email marketing, $43 is returned. It's no wonder why email marketing still remains as the undisputed king in the digital marketing world.
If you're having problems generating leads, try cold emailing! Well-crafted cold emails literally 10X your returns! It doesn't cost you anything to send out an email. There's no loser, only winners. Sounds good? So, what are you waiting for? Get your hands on our B2B database to send out highly targeted and personalised emails. Your competitors won't even realise that they're losing market share!
Telephone Cables to Sales
Sit back and relax. Literally.
Flipping through the phonebook is the thing of the past with us here. Calling a C-Level prospect is not an issue with our highly targeted B2B data list. Be awestruck when you open up our B2B data list excel spreadsheet. With a seemingly never-ending list of prospects, dial your way into the chairman's office, then charm him with your silver tongue.
Cables That Connect You to Your Audience
Stop wasting money on "looking" for your customers on social media. Instead, launch a laser-targeted campaign that magically pops up on their phones! Use our list of B2B custom audience to establish trust with cold traffic and make them sizzling hot. Then, direct them into your sales funnel so that they become your loyal buyers!
Why Should Someone Choose Us?
In this digital age, data is changing every industry. Whoever owns data, owns the world. An industry-targeted B2B email-list is highly transformational to your company no matter which stage you're at. And that's why we strive to create accurate databases for our customers to maximise their outreach potential and grow their businesses.
There's no delivery time for our products. You get instant access to your purchased database inside the members' area. So, waste no time in turning your leads into paying customers!
Don't worry about outdated databases. We update the latest database into the members' area with no extra charges!
Unlike other lead generation companies, you will minimise your downtime with our help and support. We're always here to help if you run into issues with our products. Just leave us an email or a call and we'll be on our way to assist you!
We're GDPR compliant. Where a B2B contact wishes to 'opt out' of this, we'll cease processing their data.  It's our duty make sure that our data processing procedures are lawful. That means that when you're buying our product for the European region, you're not only buying data, you're also buying a peace of mind from our services. And I don't think that there's any price too high for that!
At Creative Bear Tech, our comprehensive and industry-targeted data truly gives you an edge over your competitors. By filtering unwanted and unused emails, we make sure that the leads you get are nothing less than real humans. Coupled with our state-of-the-art technologies, it's guaranteed that your leads are still kickin' in the industry.
Order your copy to have a taste of success today!
0 Reviews for Cable TV and Satellite Stations Email List
-44%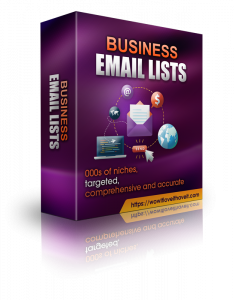 Photographic and Optical Equipment Email List and B2B Sales Leads
£500.00 £900.00
-44%
Car Body Repairers Email List
£500.00 £900.00
-44%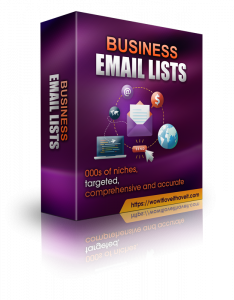 Scientific and Technical Instruments Email List and B2B Database
£500.00 £900.00