Auction Houses Email List - B2B Marketing Auctions Database with Leads
£500.00 £900.00
Auction Houses Email List - B2B Marketing Auctions Database with LeadsThe Auction Houses Email List will connect your business with auction rooms in your area, nationally or even internationally. Our auctions database is ideal for newsletter and email marketing, telesales,...
Description
Auction Houses Email List - B2B Marketing Auctions Database with Leads
The Auction Houses Email List will connect your business with auction rooms in your area, nationally or even internationally. Our auctions database is ideal for newsletter and email marketing, telesales, direct mail and social media campaigns. Instant download in a .csv file. Free lifetime updates.
The Good, The Bad, The Profitable
You might have thought that Auctions were a dying breed of salesmanship – you'd be dead wrong. In fact, auctions can be one of the best places to find the deal of a lifetime. Fast paced at times, frightening and thrilling, it offers a dynamic way to sell.
And it's not just antiques which go under the hammer – but even vehicles, homes and more, for a multitude of reasons which can ultimate benefit you as a buyer, or a seller!

What are those benefits?
Auctions can provide a great way to buy and sell, and bring benefits to a buyer or seller.
Auction houses are used by repossession agencies to sell recovered goods to recoup loans. A lot of the time, even vehicles are sold at discounts from dealership prices, and can lead to some great bargains.
Items pitched to the right auction can fetch a higher price than anywhere in a relevant retailer, especially around the right buyers.
With a little expertise, historical items can be sold for very little, and then sold on elsewhere for a huge profit margin.
B2B leads, for your benefit!
Now it's time to get a business advantage by having communication potential with every auction house in trade. Think of all the scenarios this can benefit you!
An avid, specialist collector looking to expand their collection. Even without the notion of profits, our product is affordable and a small investment to make to get you the very best items in the market!
Independent traders looking to sell their items to specialists, making them far more profits than they ever could in a retail environment.
History experts and specialists with great working knowledge of subjects, who can purchase goods and sell them on for large amounts of profits. That antique helmet might just be an authentic World War One helmet... but only you know it...
Repossession companies looking to find an auction house to work with in order to sell goods recovered from debtors.
So what exactly do you get in our B2B Database?
You get the very best potential contacts available! See below!
Business address details and names of every large and small auction houses in the country of your choosing!
Telephone numbers for administrators and directors for access to the top of the chain!
Email addresses for all of the above, including specific key members of staff where available!
Social Media for hundreds and hundreds of auction houses so you'll always know where the most profitable goods are on sale.
Lots, lots more!
But why use our business leads?
We're not just a run of the mill contact provider. Our lists aren't just scavenged from the internet like our competitors would have you buy. Our list is masterfully put together from over five years of expertise in the industry, making sure we're more relevant than any of our competitors. Using cutting edge technology, we've met and attended dozens of seminars, met countless experts in the industry and auction house owners, collecting data to create the product you have before you.
Now you can get a business advantage, using our easy to use .csv spreadsheet, allowing you to drop, drag and send so criminally easily.
But how exactly would you use it?
Auctioneering Newsletters!
Whether it's paper, or digital, when you have the addresses of every Auction house in the country, you can target your campaign, and prepare the envelopes of all your latest purchases, just waiting for the perfect house to take it from you! Or simply plug in your subscribers, and hit the send button for the fastest B2B Marketing campaign you've ever known!
Email Opportunities...
And why leave it to ink and paper? Take the perfect pictures of those artefacts, and tailor your campaign to the best auction houses, the ones you know specialise in your particular goods. Whether it's a Vietnam War relic, to a religious token, there's a place which can always get you a better price! What better way to sell than to message them all before you've even had breakfast?
Telephone Sales
What might not look exciting on paper may very well cause an Auctioneer to become ecstatic when they hear all about it! Pick up the phone and find out whether that seemingly cheap hat you bought from the car boot may just be the next huge profit spinner!
What's hot and what's not?
Auction houses need viewers and visitors to sell. Without bidders, nothing will ever shift. And many are more than eager to advertise their upcoming items on social media! People travel for hundreds of miles for the right deal, and you can cash in, knowing where the best investments are before they're even yours!
Can anything make this better?
Don't wait around for the post. Get one of our digital keys! The moment your payment is processed, you'll be given immediate access to every aspect of our product, allowing you to have that advantage the moment the money leaves your account. After all, why wait to get ahead?
No monthly payments! Our lists are kept up to date and relevant for the absolute lifetime of your product, without needing to pay anymore more than the price today! N delivery, update, or admin fees!
And what's better is that we've even given you some free samples to try it out for yourself!
Stay GDPR Compliant! If you purchase our product for use in Europe, you'll be fully in line with all privacy policies and laws, so you can use your advantage in total peace of mind!
0 Reviews for Auction Houses Email List - B2B Marketing Auctions Database with Leads
-44%
Plumbing and HVAC Equipment Email List and B2B Marketing Data
£500.00 £900.00
-44%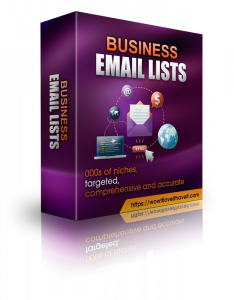 Debt Collection Email List - B2B Database of Debt Collection Agencies
£500.00 £900.00
-44%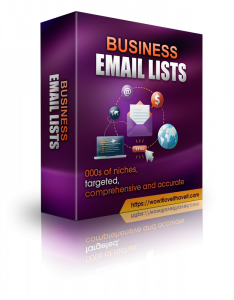 Energy Industry Mailing Lists and Business Marketing Data
£500.00 £900.00