How to Configure your Content Filters
How to Configure your Content Filters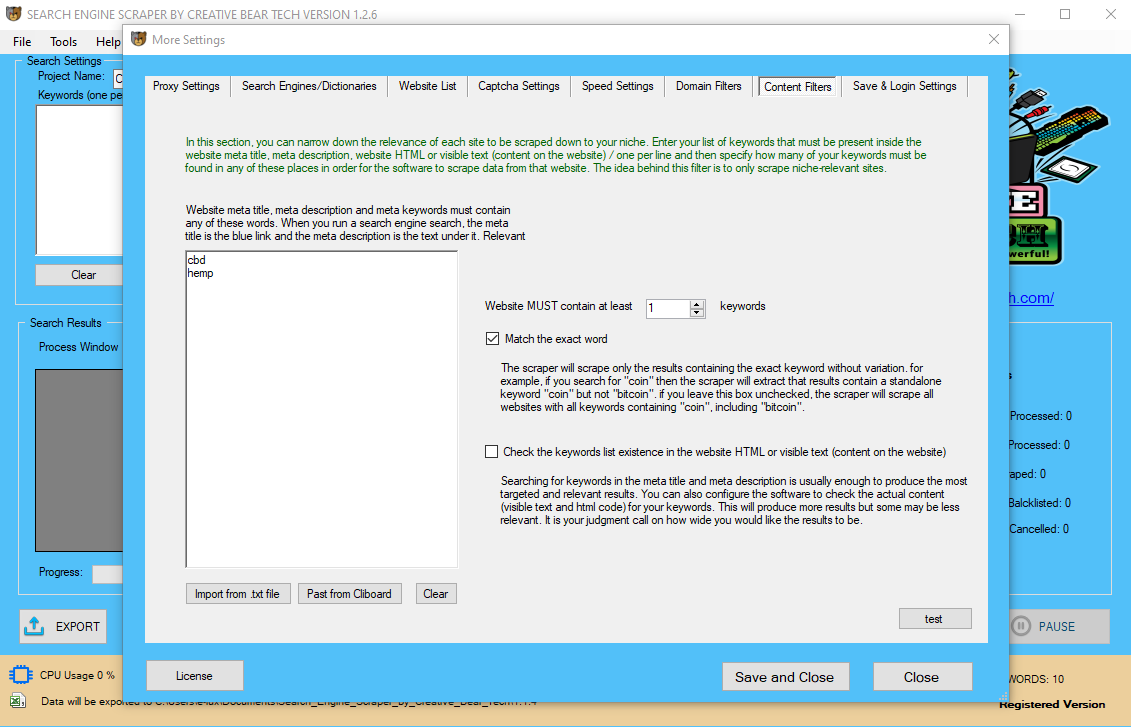 In this section, you will be able to configure the content filters. Content filters will allow you to scrape websites that have your keywords either in the 1) meta title 2) meta description and 3) the html body content. The principle is that if a website contains your keywords in these places, it is more likely to be relevant to your niche than a website that does not contain your keywords. We recommend that you use only the meta title and meta description filters because relevant sites are most likely to contain your keywords in those two areas. On the other hand, you are likely to get more less relevant results if you choose to scrape websites that contain your keywords in the body content.
The quality of your results will depend on the quality of your keywords. Do a few Google searches to see what keywords come up on the SERPs and use those as a starting point. Usually, it is enough to select that the target website should contain 1 keyword. You can match the exact keyword to pull up more relevant results.
For example, if we are searching for Hemp and CBD sites, we can add the keywords hemp and cbd. Most sites (but not all) will contain either the words CBD or hemp in the meta title or meta description.