Sixth Forms Email List
£500.00 £900.00
Sixth Forms Email ListOur Sixth Forms Email List comes in an Excel spreadsheet and contains the contact details for all the sixth forms in the UK. You can use our Sixth Form Database & Mailing List with Emails to contact all the sixth forms with your offer, promotion...
Description
Sixth Forms Email List
Our Sixth Forms Email List comes in an Excel spreadsheet and contains the contact details for all the sixth forms in the UK. You can use our Sixth Form Database & Mailing List with Emails to contact all the sixth forms with your offer, promotion or a message via a number of mediums including in-person, telephone, email
The Bridge to Higher Education...
Often seen as the enabler for access to post eighteen education, sixth forms are one of many options available to young people across the UK. With many schools investing millions on special facilities and expert staff to help deliver the advantage needed to send their pupils to the best possible universities.
And with university attendance at a record high, with over 650,000 young people in attendance in 2016, it's no wonder there's a huge amount of potential in pre-eighteen education!

So why Sixth Form?
When we look at education, it's quite difficult to pick holes with it.
Education allows young people to potentially live a better quality of life through higher earnings, better knowledge of the world, and more opportunities to get the most out of their experiences.
It creates a more accepting society, allowing students to learn and engage with people of all faiths, beliefs, and learning about them too.
Improves the overall quality of society, allowing young people to take on highly skilled roles such as doctors, and contributing to making the community better as a whole.
Now you have a list of every Sixth Form in the country!
But who could possibly benefit from knowing all these places and people? Surely there's no head big enough for all those numbers?
Maybe you're a supplier of education supplies, and are looking for potential establishments interested in taking on larger orders.
You could be an educational expert, looking to conduct market research and advise your clients of the very best places to educate their children.
You're a prominent figure looking to expand on your teaching opportunities by looking for schools to make appearances at.
Whatever your reason, it's easy to see the benefits of having the bigger picture!
But what's included in this Sixth Form B2B database?
So now you know our amazing B2B package and leads exists, but do you know what's included?
Names and Addresses of all Sixth Form colleges across the country!
Names and business numbers for heads of staff and senior figures, for when your enquiry goes right to the top!
Email addresses for all of the above contacts, so you can say it in just the right way!
Social media links for all the prominent sixth form colleges and their affiliated schools so you can get your very own insight into the world of pre-eighteen education!
So why choose our business leads?
Forget what our competitors can promise you. How many can safely offer you the chance to pick up all of the above products, and promise to keep them completely up to date as the government expands the education sector, by adding fresh and new sixth forms as they open, and actively removing those which don't run anymore, all for no extra charge? Not very many at all!
So why not let our five years of attending education workshops and seminars, and all those shook hands work for you? Our cutting edge technology and charisma has ensured you get all the contacts you need to raise your profile and help you get the job you need to do, done.
And our excel spreadsheet which comes ready formatted and very easy to use, meaning you can realise your B2B marketing ambitions and get the replies you desire through surgically placed advertising in next to no time!
And our work can't be too shabby if it's already helped countless people take full advantage of the education sector and move them forward to bigger and better things!
Still unsure of the magic of what we allow you to do?
Educational Newletters
Schools are all on the same team. They, and assumably yourself, all want the best education possible for their students, so when the opportunity to oxygen to that dream comes to fruition, through your handily places newsletter, given to them through our awesome plug in and send function, they'll be opening the textbooks, the calendars, and pencilling you in to make the dream a reality in no time! You'll be on first name terms with head teachers in no time with our B2B leads!
Digital Education!
Why let your brand new seminar and schools tour fall flat through paper media, when you have access to email addresses of all the department heads of the best sixth forms on tap? With your mouse over the 'to' field and a click of the send button, putting the proposal to hundreds of headmasters, and we guarantee it'll be far easier than writing all that content!
The personal touch...
You have access to our huge B2B mailing list. But nothing quite beats the personal touch of calling straight to the head of the college themselves with a good old fashioned charm offensive. It might just be refreshing to hear something other than the many gripes of parents and inspectors... so much so they might revel your idea to improve their standing...
Social Education
Put a whole new twist on the term and get on one of the most popular ways to start a conversation that there's ever been! With clients of businesses and other establishments now preferring to use the platform to voice their opinion, you can guarantee there will always be a much needed ear for your opinion...
The added perks of our Sixth Form Email List:
We aren't just providing you with the most comprehensive B2B mailing list and sales leads on the market, but we're providing you with a piece of what we do, which is giving you an advantage. So make the absolute most of it!
And there's no waiting around for the mailman or the sneaky UPS van you never hear, or see coming. Bypass all that stress by simply using our digital key to get instant access upon payment processing! Now you can get to work on that advantage!
And we charge you no monthly fees or hidden administration costs, all of our costs of the product are incorporated into the price tag on this page. You keep that advantage for life as we keep updating, and updating your leads almost automatically!
Still on the fence? We're surprised! So why not try out our free samples provided on the page to see just what our product can do for you, even before you purchase it? That's how much confidence we have in our work!
And for those in Europe who must accommodate the joys of GDPR, you'll find all of our European based iterations to be completely GDPR compliant! Now that's peace of mind!
0 Reviews for Sixth Forms Email List
-44%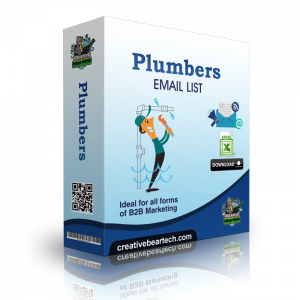 Plumbers Email List - Plumbers Mailing Database for B2B Marketing
£500.00 £900.00
-44%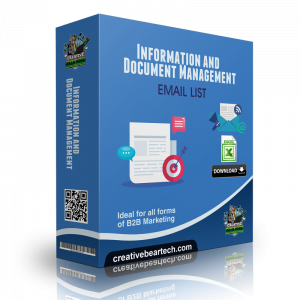 Information and Document Management Email List
£500.00 £900.00
-44%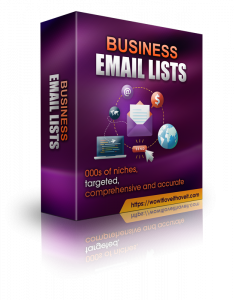 Zoos and National Parks B2B Marketing List with Email Addresses
£500.00 £900.00