Radio Stations Email List - List of All Radio Stations
£500.00 £900.00
Broadcast Your Business With This B2B Email ListRadio Stations B2B Database with Emails contains the contact details for all radio stations around the world. Ideal for all forms of B2B marketing: telesales, newsletter and email market...
Description
Broadcast Your Business With This B2B Email List
Radio Stations B2B Database with Emails contains the contact details for all radio stations around the world. Ideal for all forms of B2B marketing: telesales, newsletter and email marketing, social media campaigns, direct mail and more. Free lifetime updates to Radio Stations B2B Email Marketing List. Instant access upon payment. Download your copy of Radio Stations B2B Mailing List now!
I don't know about you, but listening to the morning radio has become a part of my life. It's my go-to information source to avoid the morning traffic (Actually, I think it's the majority of us.) But, more importantly, it gets my day started. Maybe that's the reason why nearly 3 billion people worldwide listen to radio weekly.
Unfortunately, many big companies are aiming to have the same slice of pie. As the digital world blooms, most traditional industries are just left behind to be eradicated by time. For example, millenial entertainment platforms, like Youtube and Netflix are moving people away from the television. But, is that really the case for the radio industry? Let's find out.
Why Should You Be Interested In This Business?
Over 70% of US and Canadian individuals say they listen to the radio on most days, according to a research conducted by Deloitte. Surprisingly, the results were the same for all age groups (and I thought the younger generation wouldn't be a fan of radio.) Furthermore, it's reported that the global radio revenue will reach $40B at the end of 2019. And this means business for you (if you had the means to reach them).
At Creative Bear Tech, we provide the most targeted radio station email list. It's a sales steroid for start-ups who haven't gain footing in their industry. Our email list grants you access to all the B2B emails in the radio industry. From Z-100 in New York to BBC Radio 2 in the UK; it's almost like a never-exhausting list. When you're low on leads, just open up the excel spreadsheet and start reaching out to these stations.
Who Needs Access To Our Radio Station B2B Email List?
Audio Production Company
Radio programmes aren't complete without jingles, custom audio drops and sound effects. They need your expertise to make a smooth transition when they're on air. This industry-specific email list gives you the ultimate opportunity to reach out to all these radio stations. It's not that difficult to close them. Look at the nature of their programme, create a sample audio, and send it to them via email. I'm sure they'll like your work.
Content Creator
As they said, content is king. Radio stations need you to make their content engaging. Content creation is your forte. So, it shouldn't be hard for you to whip up stories worthy of The Rush Limbaugh Show. Just attach a sample of your idea, and send it to the radio producers. All you're missing is our email list to get those email addresses that pay you.
Digital Marketing Companies
The radio station needs more than just radio ads; they need to rely on social media to build a bigger fanbase. Digital marketing is what you do best. Help them tie in digital marketing with the radio business. Since you're in the digital marketing field, you should know that email marketing is the king of ROI. Use our B2B email list to your advantage. It's just a small investment for the enormous returns you'll get.





How Do We Generate B2B Sales Leads That Skyrocket Your Business?
We use our in-house search engine scraper to find high quality leads for you. (aka 'web scraping') The software ploughs through every search engine (Google, Bing, and etc…) to collect your B2B sales leads. To make sure you're satisfied, we've fine-tuned our web scraping techniques. By fine-tuning, we're able to harvest emails from any niches in every country. Just drop us a message if you don't see the B2B database you need in our listings! (Don't worry about extra charges, there's none!)
Our Web Scraping Method
Advanced content filters are added. They make sure that the niche-related keywords are present in the visible body text of the website.
Advanced domain filters are added. They make sure that the targeted keywords are present in the URL.
Email filters are added. They remove duplicates and non-B2B emails. (That's why it's safe to use us! More will be explained below. Read on!) 
Use This B2B Email List. Then Make Unprecedented Sales.
Email Marketing
If 59% of B2B marketers recognise that email is the best channel for making sales, you should be heeding their advice. And, you'll like email marketing if you're a data-driven person. You get to A/B test every headline and message. Tweak it a little every time, before you send it out. You'll know what works and what doesn't in no time. If you don't have a list of your own, don't panic! You don't have to waste years to build one. Our B2B email list is already built for your niche!
Telemarketing
The radio industry is about who makes the most buzz in the room. You should do the same so can you reach out to them. It has always been about making the connection in the B2B world. So, why not pick up the phone, and start networking with your prospects? Our B2B email list has their phone number too! It's much easier to network your way to success, if the people you network with are successful (just like the ones in this list!)
Social Media Marketing
It's not enough to only do business with the buyers who already knows about your products. It's about doing business with the ones who don't. I'm sure you know about the AIDA framework. But, how do you exactly generate awareness in the first place? It's simple! Reach out to the cold traffic with social media ads. To enhance the effect, import our B2B data into Facebook or Linkedin to setup your custom audience. You don't have to waste time trying things out to find your target market.
Why Choose Our B2B Email Lists?
Through the consistent deliberations and efforts of our software engineers, we came up with a solution that captures all the relevant B2B contacts to your industry. As a testament to our confidence and success, over 1000 start-ups got past the initial resistance of starting a business, with the help our of email lists.
If you're thinking that you need to pay for updates. Don't worry, you don't have to pay another cent. We provide free updates to guarantee your satisfaction. The updates are located at the members' area. Make sure you download the latest copy and keep yourself updated! You don't want to be ringing up on a person who has left the industry. (Trust me, it's really awkward sometimes!)
Data harvesting is still somewhat controversial. It's a subject that's not very well-understood. And, it certainly doesn't help when there's so many people debating about it online, without coming to a definitive conclusion. However, rest assure with our digital products. We're 100% GDPR compliant. Any product bought for the European region is lawful to market. If you have any queries, visit our compliance page for more information! If you prefer a personal touch, just contact us directly! (We'd like to see your business grow too!)
In the event of any erroneous bugs, just leave us an email, and we'll be here to assist you immediately.
Don't wait for leads to appear out of nowhere. Get working and broadcast your message like a radio!
Order Your Copy Today!
0 Reviews for Radio Stations Email List - List of All Radio Stations
-44%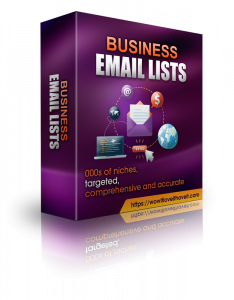 Newsagents Wholesale B2B Email Marketing List
£500.00 £900.00
-44%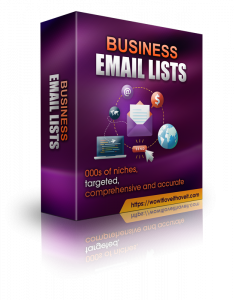 Psychologists Email List and B2B Leads
£500.00 £900.00
-44%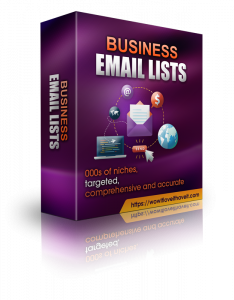 Retail Mailing Lists and Retail Industry Business Marketing Data
£500.00 £900.00