GSA WEBSITE CONTACT Verified List of Website Contact Form URLs
£50.00 £100.00
Your One-Click Solution to contacting circa 2 Million Websites with Our GSA WEBSITE CONTACT Verified List of Website Contact Form URLs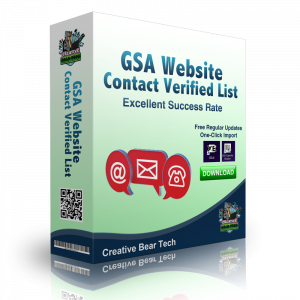 Description
Your One-Click Solution to contacting circa 2 Million Websites with Our GSA WEBSITE CONTACT Verified List of Website Contact Form URLs
Our GSA WEBSITE CONTACT Verified List contains a list of website contact form urls. We are currently running multiple copies of GSA WEBSITE CONTACT on dedicated servers with extremely high specs at 1,000 and sometimes 2,000 threads. This allows us to collect new target website contact form urls in record times. On every server we are running the website contact form submitter for a hundreds of thousands of different keywords for different niches. This allows us to find the latest websites that have not yet been spammed to death, which allows us to get a first-comer advantage in terms of our promotions. We are presently running GSA WEBSITE CONTACT form poster with GSA Captcha Breaker as well as XEvil  by Botmaster Labs. XEvil is a great way of solving Google image captchas that may not otherwise be picked up by GSA Captcha Breaker.
Here is How We Produce Our GSA WEBSITE CONTACT Verified List
We run the GSA WEBSITE CONTACT form submitter on multiple dedicated servers for hundreds of thousands of keywords from different niches
We pull all the successfull URLs from each server and merge them together.
We remove all duplicate urls and any other urls that do not contains the keywords "contact" and their accompanying international translations. From experience, we found that most contact form urls will inevitably contain keywords sch as contact, get in touch, feedback and so on. By applying this domain-level filter, we are getting a much cleaner website contact form url list and a much higher success rate. We have found that the default "successful" url list produced by GSA WEBSITE CONTACT will contain some unrelated urls such as product pages with product review fields, blog comment sections and so on!
Our GSA WEBSITE CONTACT Verified List of target website contact form urls contains websites from just over 1,000 different niches, including: cryptocurrency, vape, ecommerce, SEO and marketing, gambling, medicine, law, fashion and beauty, electronics, fitness and much more. If you want to do a niche targeted campaign, you can be sure that website from your niche will be in our list.
Once we have scraped website contact urls, we run the entire list against our blacklist and remove all spammy sites and known litigators and complainers.
We are constantly running our search engine scrapers in order to capture new websites. New websites are great in the sense that they have not been spammed to death via contact form submissions. Therefore, you will get a chance to be amongst the first people to contact these sites by using our website contact verified list.
We remove all non-resolving domains. Just as new sites are constantly built, sites also close down.
Why Choose Our GSA WEBSITE CONTACT Verified List
Free Lifetime Updates: we are constantly adding new website contact form urls. New GSA WEBSITE CONTACT Verified Lists will be available in your member's area.
Very clean and refined list: we have removed urls that do not contain the relevant "contact" related keywords to increase the speed of your campaigns, success rate and reduce resource waste.
Our GSA WEBSITE CONTACT Verified List comes in multiple file format: we have also split up the large master file into smaller files to avoid software crashes when uploading your list.
INSTRUCTIONS: HOW TO IMPORT VERIFIED URLS INTO CAMPAIGNS
To import these verified urls into your project, simply:
1) right click on a campaign (once you have created one);
2) Select "Import URLs" 
3) Select "from file"
4) Select the text document file from this folder.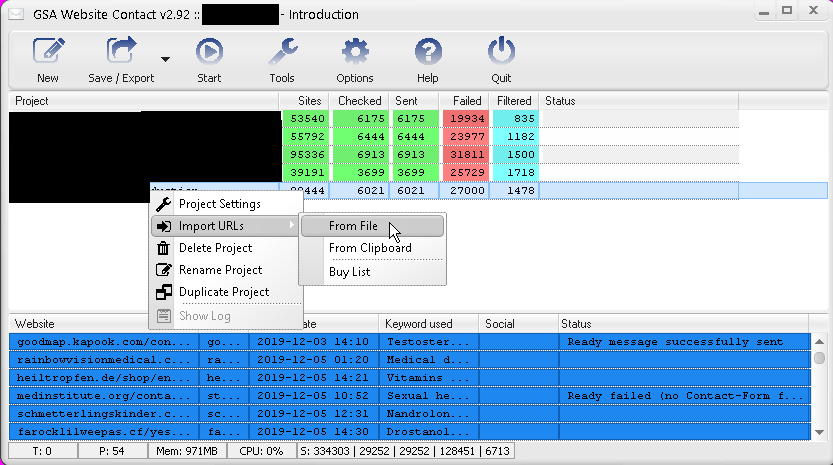 Changelog - What's New?
March 2021 - Version 1.3 Released
In this update, we have added a bunch of new websites and removed non-resolving domains and urls that are no longer producing a successful send. We have removed many spammy web 2.0 properties that hold no value.
May 2020 - Covid-19 CORONAVIRUS update to the GSA Website Contact Submitter Verified List - Version 1.1 Released
This has been a major update to the GSA Website Contact verified list of website contact form pages. During the testing phase of our previous GSA website contact verified list, we have noticed that a lot of websites have closed down as the domains would not resolve. This may well point to the fact that many businesses have gone out of business during the Covid-19 pandemic and many webmasters may have failed to renew their domains due to the lockdown and not being able to come into the office (these are just our conclusions from what we have observed). We have run website contact on a high-spec server for over 2 million keywords across all major business niches and micro niches. We have managed to harvest a significantly higher number of new websites then we would during a routine update. This may point to the fact that during the Coronavirus pandemic many people who would normally go inside an office are staying at home and possibly have more time to start up their own websites. One positive thing of this unprecedented growth in the number of new websites is the fact that you will be able to contact fresh websites that have not been spammed to death. For the best results, we recommend that you use XEvil remote captcha solving desktop software. Inside the GSA Website Contact Verified List you will find all urls (over 2 million of them) and a targeted list of roughly 1.5 million with website contact form urls containing the keyword "contact". We have noticed that websites generally contain website contact forms in random places on the home page as well as designated contact form pages. We have also noticed that website admins are also changing the location of contact forms on their sites. 
April 2020

Version 1.0.8 has been released. This has been a major update because we have scraped a brand new list of websites. We have added over 2 million contact form urls (domains containing "contact" in them) and over 5 million mixed domains (with and without contact forms). The reason why we have made a decision to add a large list of mixed sites is because a lot of the time, contact forms are found on the home page. We have split up the contact form url list according to TLDs just in case you want to geo-target the websites. We have also tested all the domains by doing an alive check on them to ensure that they are all resolving. We have removed all the spammy websites such as subdomains and PBNs. The entire GSA Website Contact Form Submitter Software list has been tried and tested. It is highly recommended that you use XEvil decaptcha software for solving Google re-captchas. A lot of websites are using Google recaptcha so it is advisable that you purchase XEvil from Botmaster Labs.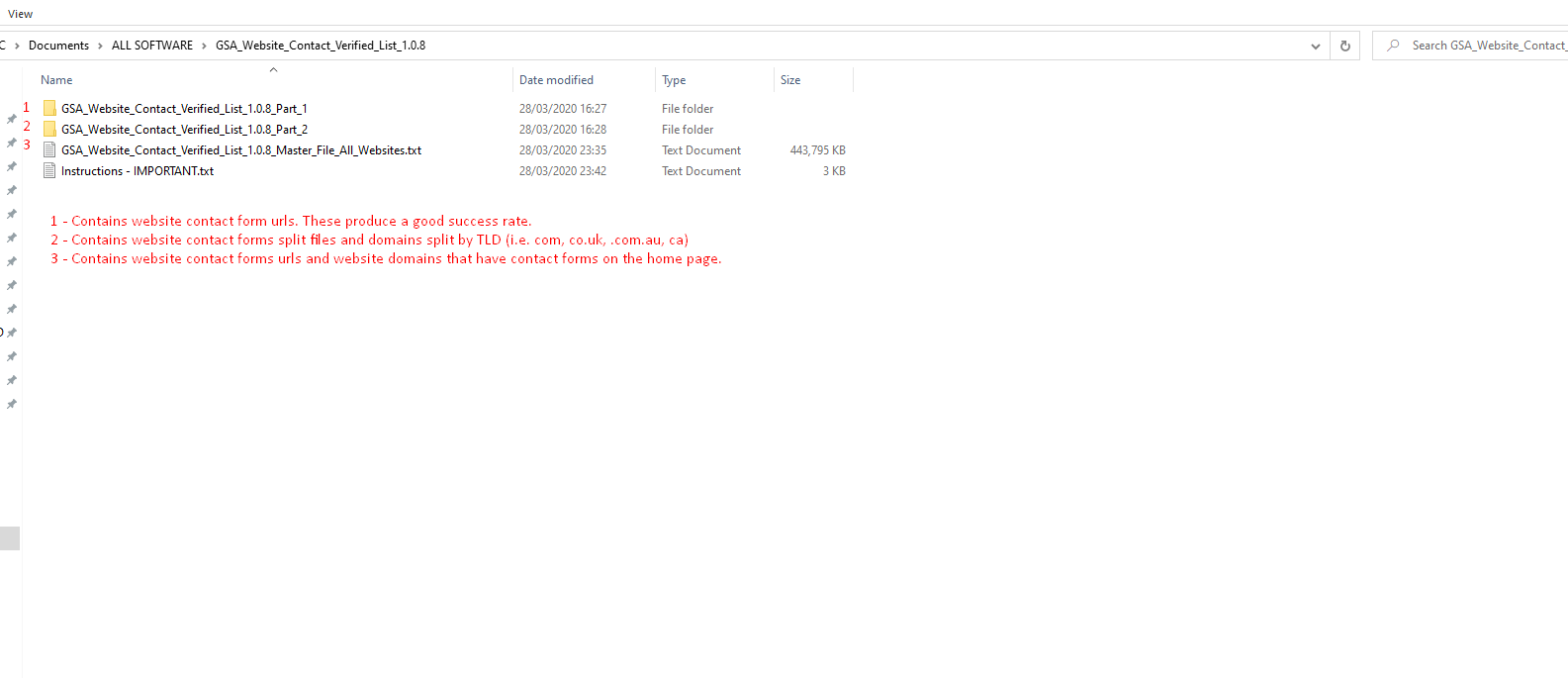 March 2020 - Version 1.2 Released
In this update, the GSA website contact verified list now has circa 2 million website contact form urls. We have removed all the non-resolving and dead websites from the previous list and added brand new websites. All urls were scraped using ALL search engines. We have removed all web 2.0 and other spammy sites that have no value.
December 2020 - Core Update
This has been a major update for our list. The list contains over 1.8 million verified website contact form pages. Instead of building onto the previous GSA website contact verified list, I have built a brand new list of verified website contact form pages over the course of five months using top-of-the-range dedicated servers and private proxies. I have run this list against a suppression list of known litigators and spammy/phishing sites as well as PBNs and web 2.0 sites. This should help you to save resources and achieve a better success rate with your outreach campaigns. I have compared this list against the previous list and can say that there are a lot of new sites which will give you a big advantage over others who are using outdated GSA website contact verified lists. Make sure to have a captcha  solving service (number and recaptcha). I personally recommend Xrumer and XEvil. I have personally tested this list and have gotten unprecedented results which is a testament to the quality of the list.
March 2020
Version 1.0.7 has been released. We have added roughly 100,000 new websites and cleaned the entire list by doing an alive check on every single url to get rid of non-resolving domains.
February 2020
Version 1.0.6 has been released. The total number of websites now stands at over 2 million which is an increase by about 200,000 websites since the last update. We have cleaned the entire list to remove all non-resolving domains. We have also been running a custom built scraper with thousands of private proxies to scrape new websites. We have removed all the websites not containing "contact" in the url because other urls were product pages and blog posts. We noticed that GSA Website contact was leaving our message on product reviews and blog comments so we removed all urls that are not contact form urls. This will increase the speed at which the contact form submission software works and will also increase the success rate and save you a lot of time. We strongly recommend that you consider buying XEvil Remote Captcha Solving Software from Botmaster Labs as a lot of the website contact forms have Google image captchas.
October 2019
Version 1.0.4 has been released. The total website contact form url count is just over 2 million. Each url has "contact" in it to guarantee the best delivery rate. We have prepared one master file for direct uploading into your GSA Website Contact Form Submitter. We have also prepared a folder with split files should you want to upload the contact form urls in smaller batches. The entire verified list incorporates websites from virtually all niches. We have also split the entire file according to Top-level domains (TLDs) (domain extensions such as .com, .co.uk, .ca, etc). This will allow you to target specific countries and regions. There may be some websites that you do not wish to contact, i.e. .gov, .edu and so on.
August - September 2019
Version 1.0.3 has been released. Around 300,000 new websites were added and the entire list now stands at around 1.8 million website contact form urls. This new list incorporates websites that have the "contact" suffix in the urls. Other urls were removed because a lot of them are product and blog post pages that will simply leave a comment or a review rather than contact the website admin. I strongly recommend that you use this list with GSA captcha breaker and XEvil by Botmaster Labs (solves Google captchas) to get the best results.
July 2019
Version 1.0.2 has been released. In this version, I have added more website contact urls with urls that contains the word "contact" and its variants. I find that the software performs better when posting to "contact" form designated pages. Otherwise, the software subscribes to newsletters and submits blog comments which is great for backlinks but not for our current purpose of contacting websites. The GSA Website Contact list currently has approximately 1.5 millions urls with the words "contact" in them. I have also removed all the non-working sites from the previous list.
Additional Information
Approx. No. of Data Entries:
circa 2 million website urls
File Format:
Notepad text files and .rar file
Free Lifetime Updates:
Yes
Date of Last Update:
May 2020
-44%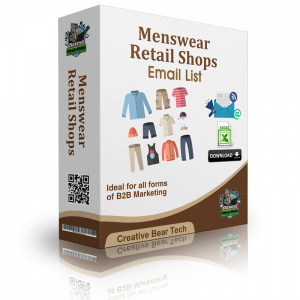 £500.00 £900.00
-44%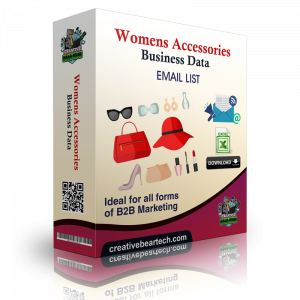 £500.00 £900.00
-44%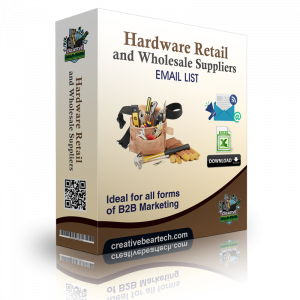 £500.00 £900.00