GSA Search Engine Ranker Verified List of Auto Approved Sites
£50.00 £100.00
Increase your Success Rate and Speed with GSA Search Engine Ranker Verified List of Auto Approved Sites We run GSA Search Engine Ranker on a very powerful dedicated server with...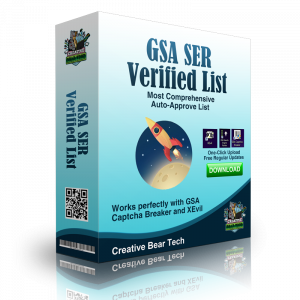 Description
Increase your Success Rate and Speed with GSA Search Engine Ranker Verified List of Auto Approved Sites
We run GSA Search Engine Ranker on a very powerful dedicated server with thousands of private proxies and keywords targeting every single industry. This allows us to scrape new and fresh target urls which still have a very low OBL (outgoing backlink profile). Our GSA SER verified target urls list is ideal for anyone who would like to save time and resources. We are presently running our copy of GSA SER using GSA Captcha Breaker as well as XEvil by Botmaster Labs. XEvil is extremely good at solving all types of captchas, including Google image captchas.
Why Choose Our GSA Search Engine Ranker Verified List of Auto Approved Sites
Free and Regular Lifetime Updates delivered to your member's area
Extremely Extensive List of auto approved websites for fast and effective backlink building
Extremely Cheap one-off price.
We are constantly replacing our lists instead of building upon them because there is simply no point of creating links on sites with grotesquely high OBLs.
A Quick Overview of the Numbers in our GSA Search Engine Ranker Verified List of Auto Approved Sites
Here is an approximate breakdown of our list that we have started out with. Since then, the list has grown exponentially. Please check the changelog at the bottom to see the approximate numbers.
sitelist_Article-BuddyPress - 4918
sitelist_Article-Drupal - Blog - 19703
sitelist_Article-EasyBlog - 7942
sitelist_Article-Joomla K2 - 2735
sitelist_Article-PHPWeb - 473
sitelist_Article-SupeSite - 3307
sitelist_Article-Wordpress Article - 122,071
sitelist_Blog Comment-Blogspot - 92,234
sitelist_Blog Comment-Drupal - Comment - 10,707
sitelist_Blog Comment-General Blogs - 13,968
sitelist_Forum-Discuz - 1228
sitelist_Forum-XenForo - 2635
sitelist_Indexer-Whois or Statistics - 42332
sitelist_URL Shortener-URL Redirect - 12146
How to Place an Order
Simply checkout and you will receive access to your member's area where you will be able to download the GSA Search Engine Ranker Verified List of Auto Approved Sites. We now accept cryptocurrency payments.
Our Recommendations for Using your Copy of GSA Search Engine Ranker
We do not want to just sell you the GSA SER verified list without providing any guidance. There are many ways in which you can use the GSA SER to build backlinks to your sites. GSA SER is very good in the sense that it does not create backlinks on a set number of sites; it goes out and looks for new targets to post to. This helps to create a diverse backlink portfolio with a diverse range of referring domains and IPs. Whilst GSA SER can be used on money sites, it is recommended that you put in some thought into your strategy. Usually, we only post to low OBL and English-speaking sites when building links to our money sites. Generally, it is safer to blast the GSA SER on tier 2 and even tier 3 sites. Although, we have had very good results by creating backlinks to guest posts, expired domains and PBN links.
Instructions on How to Upload your GSA Search Engine Ranker List of Verified Target URLs
Open your copy of the GSA Search Engine Ranker and right click on a project(s). Select Import Target URLs -> From File. Navigate to the GSA Search Engine Ranker verified list and upload each file individually. That's it.
Changelog - What's New?
July 2021

In this update, we have added a total of 483948 new websites.
June 2021
In this update, we have added a total of 305051 new websites.
May 2021
In this update, we have added a total of 283,358 new websites.
April 2021
In this update, we have added a total of 279,222 new websites.
December 2020 - Second Covid-19 Update
December 2020 - The brand new GSA SER Verified List contains over 1.8 million website targets for guaranteed backlink placements. I have built up this list on dozens of top-of-the-range dedicated servers and thousands of private proxies. Therefore, as you can appreciate, I have gone much further than most other providers have gone (who mostly use public proxies). In this list, you will get some of the "very hard to reach sites". I have completely replaced the entire list of websites because a big proportion of previous website urls are no longer active. I assume that the Covid-19 pandemic must have resulted in many webmasters abandoning their domains. I have also removed all active sites that have been spammed to death and have insane OBLs. You just do not want to build links on such toxic sites. The new list is good in the sense that it has not yet been discovered by spammers who post infinite links to viagra and escort sites. So with this list you will get a chance to build links on unspammed sites. As a small bonus, I have also thrown in my list of millions of wordpress blog posts for auto approved blog comments as well as over 300,000 forums. I have not added them to the main GSA Search Engine Ranker Verified List because I do not want to saturate that list with blog comment or forum sites.
May 2020 - Covid-19 CORONAVIRUS update to the GSA Search Engine Ranker Verified List
This is a major update to the GSA SER verified list of auto approve urls. During the COVID-19 pandemic, we have noticed that a lot of websites from our previous list are no longer working: this may be due to the fact that a lot of businesses cannot survive and are closing down during the Coronavirus. This means that a lot of GSA SER lists out there will be out of date. On the up side, we have managed to scrape a lot of new websites which may be an indicator that people are starting up their own websites during the COVID-19 pandemic as they have more time on their hands. We have analysed the metrics of the newly scraped sites and a lot of them are fairly new domains with next to no spam and very clean domain profiles with decent domain authority (MOZ), trust flow and low citation flow, decent Alexa traffic and good backlink profiles. We have removed all the toxic websites that have been spammed to death because there is no value in them as ultimately, you will have to disavow those toxic backlinks. A fresh list will allow you to build clean and quality backlinks. We are constantly experimenting with new ideas to improve the link building success rate and minimise spam. In an effort to do so, we have also removed duplicate domains where there are many urls because by posting to the same site with the same message or links, you will simply get your links deleted. We have also randomised the domains to make sure that you are not posting to the same sites (blog comments) with decent delays. Whereas, if you are posting one or two backlinks and messages, you are more likely to see a good success rate. As well as adding GSA SER approved website lists, we have also added the success links meaning that you can successfully submit your content but it will be approved by a moderator/admin. If you spend sime time working on your message, you can get a good approval rate. Right now, the entire list has over 4 million website urls across all platforms. In addition to the GSA Search Engine Ranker list, we have also thrown in a verified list of all forums in the world (around half a million) and blog posts (around 4 million). If you want to do heavy forum posting or blog post posting, you can import either of these lists. Forums are becoming more important in terms of Google's rankings factors as I explain below. Blog post backlinks are great for indexing your tier 2 and 3 links but do not just blast them to your money site as it could get you penalised.
As you may be aware, Google has released a core algorithm update in May 2020 and in a summary, Google will count do follow links and author authority will be an important ranking factor. Therefore, when posting links, try to include an author's name and create a few social media pages for this author. Google will rank articles by authoritative authors above non-authored posts. Also, brand mentions on forum posts and authority sites has become an important ranking factor as it indicates that a website is popular as there are social interactions around it. Another thing to note is that Google will classify and group authority sites by adding sites to an authority list when websites are mentioned on high authority sites such as Forbes, CNN, BBC, Cosmopolitan, Allure, Tatler, Vogue, Grazia, etc. The Covid-19 pandemic has caused major shifts in ranking positions as people's search patterns have changed during the pandemic. It appears that topical relevance is the watchword during this update. These authority sites are known as seed sites. This is what we personally understand from the latest update and you are encouraged to do your research.

April 2020 - We have added over 6 million domains to the GSA Search Engine Ranker Verified List across all website platforms. We have focused on adding high DA (Moz factor) sites with good trust flow and low citation flows (Majestic factor). During our new scrapes, we have found a lot of new sites with a very low OBL that are very difficult to discover via search engines. We have removed a lot of toxic sites with a very high spam score. Also, we have filtered the list to remove known PBN sites. In addition to our GSA SER Verified list, we have also added 2 separate files with 1) all the forums in the world and 2) blog comment sites.
March 2020 - The entire GSA SER list has been cleaned to remove all non-resolving domains and also the sites that are no longer "verified"/require admin approval for posts. We have also added 150,000 new sites with extremely low OBLs profiles and excellent domains metrics (Moz DA, Majestic trust flow, Alexa traffic, etc). We have also removed sites with a high OBL and spammy metrics: these are the sites that have been penalised by Google or are likely to only add toxic backlinks to your website. The current list has a very solid set of quality sites across all platforms. We have added over 100 UK classified directories.
February 2020 - The entire GSA Search Engine Ranker list has been verified and updated over the course of three months. We have used over 5,000 dedicated proxies to scrape all the search engines for over 7,000 niches and micro-niches. This has enabled us to compile over 6 million websites from virtually all niches! The list features a lot of new websites. The entire master list has been split up into files of 100,000 urls per file to make the lists more manageable, especially when uploading them into GSA SER. We strongly recommend that you consider using XEvil and Xrumer by Botmaster Labs to solve Google image type catptchas as a lot of quality and high metric sites are using Google image captchas.
November 2019 - this is the MASSIVE update you have all been waiting for. The entire GSA SER Verified List now features in excess of 6,000,000+ verified targets that you can post to and receive quality backlinks. We have been scraping a list of over 400,000 forums using HREFER, a software tool provided by Botmaster Labs (authors of XRumer and XEvil) that allows you to scrape all forums in the world running on all types of platforms. This is a great addition to the entire list. Likewise, we have decided to do things a bit differently simplify the entire process by merging all of our present and historic lists into one single master file that we have split up into multiple files for ease of upload. We have also ran all of the websites through a verification tool and removed all the dead ones. We have also excluded a lot of sites that have a very high spam score (have been spammed to death!) as you do not want to post to those. The entire list is super easy to operate now. All you have to do is to literally upload all the target sites and the software will identify the platforms and post to them.
July 2019 (Update 2) - we have removed the historic site lists because a lot of the sites are no longer working and the ones that are, have been spammed to death and will land you with a Penguin penalty. We have added our latest verified sites a lot of which have very low OBL and are fairly new. Great for gaining a first entry advantage as far as backlinking goes.

July 2019 - the entire list has been recompiled over the last few months. The entire GSA SER verified list now has over 2 million fresh urls with relatively low OBL profiles. We have gotten rid of the old list from the previous year because 1) a lot of those sites have been spammed to death; 2) some sites have shut down; and 3) website owners are very fed up of low quality spam and are reporting offenders to various organisations.
0 Reviews for GSA Search Engine Ranker Verified List of Auto Approved Sites
-44%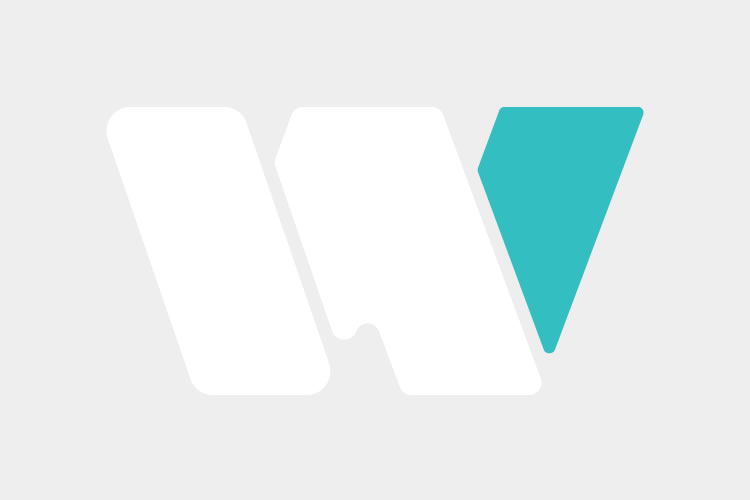 £500.00 £900.00
-44%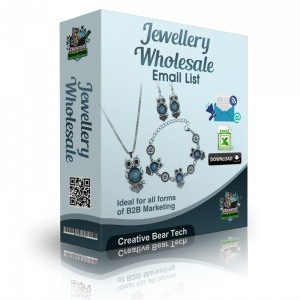 £500.00 £900.00
-44%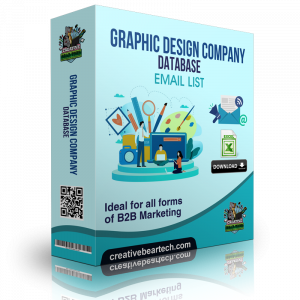 £500.00 £900.00