Global Database of All Cafes and Coffee Shops with Emails
£500.00 £900.00
A Quick Overview of the Global Database of All Cafes and Coffee Shops with Emails You will receive a copy of the Global Database of All Cafes and Coffee Shops with Emails. This B2B database contains contact details for cafes and coffee shops all over the...
Description
A Quick Overview of the Global Database of All Cafes and Coffee Shops with Emails
You will receive a copy of the Global Database of All Cafes and Coffee Shops with Emails. This B2B database contains contact details for cafes and coffee shops all over the world and features most of the English-speaking countries, including United Kingdom, United States, Canada, Australia, South Africa, Ireland, parts of Europe, Russia and CIS, Middle East and Asia and other parts of the world.
The B2B marketing list comes in an Excel .CSV file and contains the following data fields: e-mails, websites, telephone numbers, social media links, addresses and much more. 
The data is ideal for all forms of B2B marketing, including telesales, e-mail and newsletter marketing, social media campaigns, direct mail and market research. The purpose of this database is to connect your business with practically all the coffee shops and cafes.

You will receive free lifetime updates.

All data is GDPR compliant.
The entire marketing list is created using the Search Engine Scraper by Creative Bear Tech, which is the best email extractor and website scraper on the market and has the ability to produce the most comprehensive and targeted B2B leads.
Waking Up the World With Coffee
Quite often seen as the most important drink of the day, it wakes us up in the mornings. It gives us energy before a hard day at work, more than sleep ever could. It's full of flavour, and many of us need one just to wake up from being a zombie during the day!
And we're certainly not alone. With over a billion cups of coffee consumed around the world every single day, it's no wonder that coffee drinkers all over are looking for the perfect flavour to start their day. Why not offer them the perfect blend?

Mechanising the industry, with Coffee Machines
While you can always pick up a jar of instant coffee for pennies at your local supermarket, nothing beats finding the perfect flavour...
Machines can cost upwards of thousands, but allow for multiple cups to be made in a very short space of time.
Machines often produce a better result that simply pouring hot water on your grains.
There's hundreds of brands, feeding into the retail market with a plethora of products for consumers to enjoy!
Who can it help?
So who can benefit from our growing encyclopaedia of dating media?
Budding businesses looking to professionalise with their very own coffee machines!
Coffee shops looking to skyrocket their profits!
Suppliers looking to undercut competition and get an edge!
Look closely at our Coffee Supplies Email List!
We may not be able to tell you how to brew the perfect caffeinated beverage, but our B2B Database can provide you with business leads to cover every eventuality. Look at what's included:
Names, addresses and websites of every coffee shop in the country of your choice.
Email addresses and postal addresses of coffee supply wholesalers with all the best deals somewhere!
Telephone numbers for every one of those in the production chain!
Social Media links and with it, the opportunity to make a huge impact by tapping right into the customer base!
Much, much more.
Why choose us?
This is five years in the making. Five long years of finding contacts. Five years of collecting numbers, email addresses, and scoping out contacts which are nigh essential for any coffee chain looking to stand out about the rest. We've employed all that cutting edge technology and time so you don't have to stomach all those expensive petrol bills!
And guess what? Even we don't know what the perfect latte, or the best flat white tastes like, nor can we recite the composition of the best cappuccino ever made. But what we can promise is that your B2B Marketing will always be the best, as we constantly keep our lists up to date, free of charge! Trust the experts!
We've got a list to cover all of these scenarios:
Got a brand new business, and looking to buy a top of the range machine to kick-start you with a bang? Easy when you've got the number for all the best wholesalers!
Feel like you're paying a little too much for your retail coffee pods for use in your cafe? Time to get a new merchant, and with thousands to choose from, you're in luck!
Just think of all the possibilities...
B2B Marketing some easy, it should be illegal!
Coffee Appeals
Sometimes you need to get the word out and appeal to those merchants. Or even augment your new chain with a charity drive to get customers through the door! Even the other shops love to give to good causes, and a newsletter will help you greatly! And it's made even simpler, but simply plugging in your entire mailing list from our easy to use excel spreadsheet. One touch of the button, and it's in the coffee lover's hands faster than an espresso to go!
Coffee Email Marketing
What better way to advertise your new flavour than by a mass marketing campaign? You might have done what we couldn't, and invented the perfect Macchiato. But until you use our B2B Database and our B2B emailing list to throw it into the hands of those who might just be willing to reach into their wallets for it, how else will it hit the cup?
Phone Calls to go!
The coffee industry doesn't just spend on upkeep. They spend billions of pounds on advertising per year, and partner up with dozens of good causes. Why not take a slice of that, and use our retail contact list to place the best phone call you'll ever make to the marketing team...?
Social Media Flavouring
If there's ever a chance of discovering the perfect brew, social media is a great place to start. And how easy is it when you have a list of just about all of them? Find out what they're up to, and what the drinkers are talking about and you might just find the perfectly collaboration. After all, did you know that the most preferred way of leaving feedback, and one of the most monitored ways to receive it comes from social media now? Now that's food, or coffee for thought!
See all the additional benefits to our Coffee Supplies Mailing List
Make your purchase today, and you'll have access to our product before you even finish that cup of coffee you're probably drinking right now. In fact, you'll have it so fast, it's instant. As instant as the coffee in that cup. Avoid the mailman, and get access to your advantage today!
Don't leave it to chance. Don't get caught out by the small print others would make you read. With our product, you'll get unlimited access to our constantly updated lists for the lifetime of it, and promise you won't be stuck with any hidden fees or unexpected monthly costs!
Need a little more persuasion? Scroll along and pick up the free sample we've included. Start elevating your business. We guarantee you'll be back for the rest in minutes!
Don't trust anything less than the experts.
0 Reviews for Global Database of All Cafes and Coffee Shops with Emails
-44%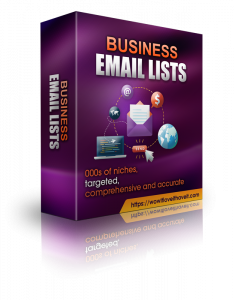 Publishing Industry Mailing List - Book and Magazines Publishers Email List
£500.00 £900.00
-44%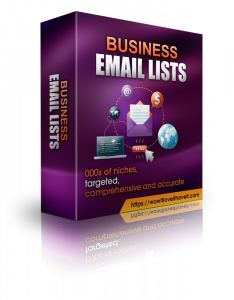 Pharmaceutical Suppliers and Wholesalers B2B Email Marketing List
£500.00 £900.00
-29%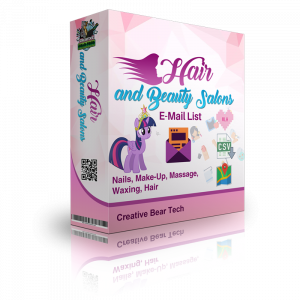 Beauty Salons Email List - Hair Salons Database & Mailing List with Emails
£500.00 £700.00