Employment & Recruitment Agencies Email List and B2B Database
£500.00 £900.00
Employment & Recruitment Agencies Email List and B2B DatabaseThe Email Mailing List of Employment & Recruitment Agencies provides all the contact details of all recruitment agencies in USA, UK, Europe, Canada and Australia. The database of recruitment agencies will allow...
Description
Employment & Recruitment Agencies Email List and B2B Database
The Email Mailing List of Employment & Recruitment Agencies provides all the contact details of all recruitment agencies in USA, UK, Europe, Canada and Australia. The database of recruitment agencies will allow you to conduct a B2B marketing campaign using emails and newsletters, telephone, direct mail and social media.

Talent Pools: The Overview
The job market is one which will never die. Employment is needed for everyone – to pay bills. To keep heads above water, and keep our finances afloat. And when our own searches for employment fail, we need agencies to help us out...

What's the benefit?
Agencies for employment play a whole host of benefits. For both the employee and the employer!
Saves the employee a huge amount of time by doing the searching for them, often coming back with relevant offers and interviews based on skills.
It allows employers to save a large amount of time in manpower by gaining a pool of people with the relevant skills without needing to interview and read every resume that comes through the door.
The only B2B leads you'll ever need...
If you can't figure out why having an avenue of communication into the world of recruitment would bring you great benefit, then here's how!
Any company of any size can always benefit from recruitment. Whether it's finding a temp to cover an employee on maternity leave, or finding your next prodigy.
Other recruitment agencies looking to partner up to find the best job opportunities for their client.
Companies looking to fill senior roles with the very best staff.
The very best B2B database available...
So, with this product at your disposal, this is what you get for your money...
Business addresses and names of every recruitment agency in the country of your choice.
Telephone numbers for not only the customer services but the administration staff.
Email addresses for key figures at just about every agency imaginable!
Social Media for all kinds of recruitment, letting you tap directly into what the jobseekers and talent are looking for!
Lots, lots more!
But why use our business leads?
Plain and simple, because we're the very best in the industry. There's a reason we've been doing this very successfully for the last five years. Plenty of businesses have benefitted from our cutting edge technology. You see, our list isn't just a compilation of whatever you can find on Google listings. It's the result of five years of meeting, greeting and attending seminars. It's the result of five years on the road, collecting real life data and information at recruitment events for all manner of staff and skills. It's culminated into the superb product you have before you.
Now it's your turn to benefit from this distinct advantage, using our easy to use .csv spreadsheet, allowing you to drop, drag and send so criminally easily.
But how exactly would you use it?
Recruitment Newsletters
If you run your own agency, you're bound to have all manner of clients and contact details. Why not add our B2B business leads to the mix. With the powerful click, drop and drag, plug in all of your subscribers and send. You'll find your newsletter is in the hands of businesses and job-seekers alike. Those great job hunting tips are just waiting to be read by the masses...
Email Opportunities...
Sometimes, there's just a rush of much needed skills that just simply have to be filled. Maybe you've now got a new department needing fresh faces and well honed skills. When you have access to every recruitment agency in the country, one mass email to every single one of them will give you no end to relevant recruits in no time. Get back to what you do best, making money, and let the recruitment practically do itself!
Telephone interviews...
Sometimes your business gets just that little bit too big for doing recruitment on an ad-hoc basis. Pick up the phone, and plant the best call you'll ever make... with the right charisma, you may find a partnership with one of the best, and all your recruitment concerns will quickly disappear...
Socially Recruiting.
With two billion people on social media, and two billion needing at least some kind of employment, you'll find no end to feedback for recruitment agencies, you'll be fully in tune with the labour market when you can tap right into it!
Can anything make this better?
No more elusive mailman! That's right! We provide a digital access key the very second your payment is processed. Get immediate access to the product in its entirety as soon as you've paid!
Avoid monthly payments! Our competitors will have you paying exorbitant rates under the guise of "the best advantage costs top dollar" – we're proving otherwise. In fact, the price you pay today is one off. We will never charge monthly fees, and keep our products completely up to date, making sure your B2B leads are completely relevant for the lifetime of the product!
And what's better is that we've even given you some free samples to try it out for yourself!
Stay GDPR Compliant! If you purchase our product for use in Europe, you'll be fully in line with all privacy policies and laws, so you can use your advantage in total peace of mind!
0 Reviews for Employment & Recruitment Agencies Email List and B2B Database
-44%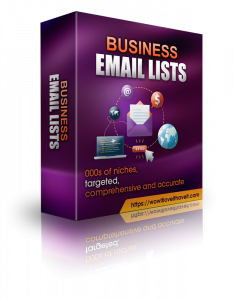 Domestic Appliances Email List and Business Marketing Data
£500.00 £900.00
-44%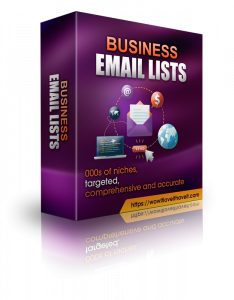 Pharmaceuticals Industry Executives Mailing List and B2B Database with Emails
£500.00 £900.00
-44%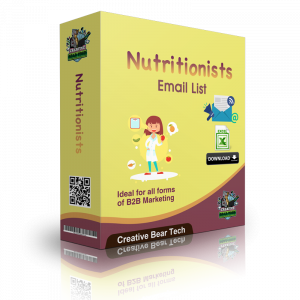 Nutritionists Email List - B2B Database with Email Addresses
£500.00 £900.00