Email List of Pharmacies and Pharmacy Database
£500.00 £900.00
Email List of Pharmacies and Pharmacy Database Laughter is the best medicine and Creative Bear Tech is the best in B2B databases!The pharmaceutical industry in the United Kingdom directly employs around 73,000 people and 723,000 in the European Union as a whole....
Description
Email List of Pharmacies and Pharmacy Database
Laughter is the best medicine and Creative Bear Tech is the best in B2B databases!
The pharmaceutical industry in the United Kingdom directly employs around 73,000 people and 723,000 in the European Union as a whole. In the United States 281,440 people work in the pharmaceutical industry as of 2016. The UK has the largest pharmaceutical R&D expenditure of any European nation, accounting for 23% of the total; followed by France (20%), Germany (19%), and Switzerland (11%). Some pharmacies are open 24 hours a day and now provide more than just medicines prescribed by the doctor, they also come equipped with a large range of over the counter medicines and medical supplies, some of the larger stores also include personal hygiene and beauty products in their stock. With qualified and knowledgeable staff, they are equipped to handle all of your health needs, you can be guaranteed everything is discreet and you are treated with care and compassion no matter you reason for visiting, many have free parking and waiting areas. They are extremely important locations for every community and we have found them all for you to find the closest and most convenient to your needs. The Medicines and Healthcare products Regulatory Agency (MHRA) is the UK government agency who are responsible for making sure that all medicines and every medical device are safe and work as intended before they are ever released to the public.  A trip to the pharmacy can be instrumental to having excellent health and quality recovery periods, it's important we comfortable and safe when choosing the right one for us, we also need to ensure they stock and provide everything we need at the rate we need it.

Sign up and Let us fulfil your business prescriptions today!
Are you developing new and emerging medicines and treatments? B2B databases can help them reach the pharmacy that's right for you or perhaps reach many more than you do already. Or do you produce or supply medical, hygiene or beauty products you can use B2B databases to get those products into the stores where customers will see them. Perhaps you work at a community center or are a private care worker, if you work within the community or across multiple and need to know where to send patients that's going to be the closest and most convenient for them to get the help they need, B2B databases can help you supply them with the best information for them. Do you operate a delivery company catering to the elderly and house bound? B2B databases can help you plan routes that logistically are the best for keeping costs low and efficiency high. Does your doctor's surgery cover a large area of patients geographically? Sometimes the pharmacy closest to you is not always the best choice for your patients and you need to be able to direct them to a pharmacy that works best for them, B2B databases can help you there too.
How we can heal wounds in your business you didn't know you had!
At Creative Bear Tech our cutting edge technology is as precise as a surgeon as it scours and scrapes the internet clean of all email and contact details for your industry refined by keywords, filters and a little bit of coding medicine to bring you the very best of the information out there for your business and injects it in an easy to use business to business (B2B) database, it searches across multiple search engines, websites and even google maps and cleans up the information like a medical swab bringing you clear and concise details that you can put to work for yourselves.  For full guides and support on this process please check our F.A.Q section or our about us section for more information. 
Treat your patients to an incredible tool to help your business today! 
When it comes to our fantastic B2B databases the options are limitless and only slowed by your own diagnosis, you will have industry contact details from around the world giving you unlimited power at your prescription pad.  Do you need to send out update emails or company newsletters about new and improved medicines now available?  Our B2B databases can help them reach the right places. Perhaps you need to upsell bigger and better bandages with tele sales or direct mail our B2B databases can give you the details you need. In this new digital world social media marketing is more important than ever with hygiene and beauty products saturating search engines, this means market research is extremely important and B2B databases can make sure you are reaching the right pages for your business. Get access to stronger and more precise over the counter products nobody in your area has and go further afield to wow your clients with medical supplies they have never seen before all with B2B databases. 

Why Creative Bear Tech is the only choice for your ongoing medical needs! 
We here at Creative Bear Tech value you as a customer for life not just a onetime sale we provide the medication your business needs and not just a quick plaster to cover a problem but an actual lifelong solution, we provide you with a members only section of our website where you can instantly find your latest B2B databases purchases, not only that but we provide FREE lifetime updates. All of our products are GDPR compliant and will always remain to be. Once you take our Creative Bear Tech Pill otherwise known as an B2B database targeted to your needs your business will be cured for life We offer all the help and support you need just like a visit to the doctors. We will be including guides to our comprehensive industry targeted data and cutting-edge technology. We have around the clock dedicated staff working towards a better future for us all and we would like to welcome you to be part of it and we can't wait to write your prescription!
0 Reviews for Email List of Pharmacies and Pharmacy Database
-20%
UK Vape Shop Database with Vape Shop Contact Details
£400.00 £500.00
-44%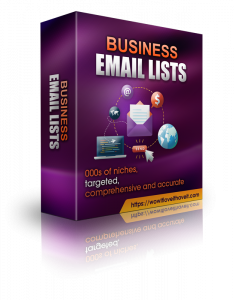 Photographic and Optical Equipment Email List and B2B Sales Leads
£500.00 £900.00
-44%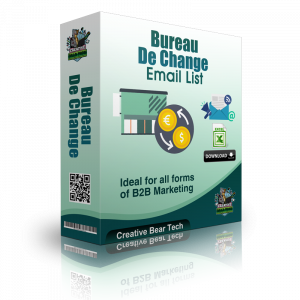 Bureau De Change Email List for B2B Marketing
£500.00 £900.00