Email List of Nightclubs - Nightclubs Mailing List Leads Database
£500.00 £900.00
Email List of Nightclubs - Nightclubs Mailing List Leads DatabaseOur Email List of Nightclubs is perfect for anyone looking to sell their products or services to nightclubs. Our Nightclubs Mailing List Leads Database comes in an Excel spreadsheet and includes contact...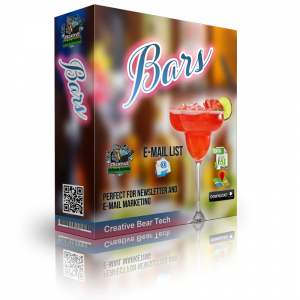 Description
Email List of Nightclubs - Nightclubs Mailing List Leads Database
Our Email List of Nightclubs is perfect for anyone looking to sell their products or services to nightclubs. Our Nightclubs Mailing List Leads Database comes in an Excel spreadsheet and includes contact details for nightclubs all over the world! Free lifetime updates! Instant download. Complete and accurate data.

Cheers to that!
After a really hard day at the office, there's nothing better than a crisp bottle of lager, or a refreshing glass of wine to your favourite genre of music, while surrounded by friends, is there?
Absolutely not. In an industry where status is determined by celebrity visits, and with 70,000 nightclubs in the US, netting $26 billion in revenue each year, a bottle of champagne hasn't looked more appealing since your last nobel prize speech. No speech?

So what's the deal with a nightclub?
Not only does it allow us to indulge in a fresh, alcoholic beverage on a night out with friends, but...
It turns a daytime city into a 24 hour city, allowing for a nightlife, increasing profits for public transport and making cities attractive to visitors!
Coupled with hotels, it makes for a powerful attraction. With people unable to travel after drinks, having a place to stay alongside it builds off each other.
It gives places in the community to relax and socialise.
Who can it help?
So, who could possibly benefit from such a far reaching mailing list?
A brewery owner looking to cut out the middleman and sell direct to the best nightclubs.
A wholesaler looking to expand their outlets and sent their profit reports orbital.
A fresh new startup looking to partner up with nightclubs that are already in full swing
Have your eyes into our Nightclub Email List
So now you have your position in mind, this is what, for the price you see, is what you indeed get.
Business names and postal addresses for every drinking den and watering hole in your selected country!
Telephone numbers. Not just for drinks orders!
Email addresses for those savvy to some mass marketing!
Find all the big ones on social media, and the small presences, and uncover the pandora's box of discussion.
Directories to contact practically any wholesaler in the country!
Much, much more.
Why choose us?
The simple and honest truth is, we're the best at what we do. We don't just mine data like these other providers would happily do. We've collated this near bible of information from extensive travels with a clipboard in tow. Canvasing those who do it best. Collecting all the contact information anyone could need, using a range of smart technology, and old fashioned expertise. Why? So you won't have to, of course!
Peace of mind isn't something you can put a price on, and neither is having a head for numbers. How about these numbers. Absolute zero. That's what we charge to keep this list up to date for the lifetime of your purchase.
Utilising our Email List of Nightclubs
Nightclub newsletters
Developed a magical whiskey that can literally make you breathe fire? Neither have we. But should you do it, build hype the right way, with our drop and drag contacts from our B2B database. Just a flick of the wrist, let your mouse cursor rest on the end button, and breath a sigh of triumph as it hits cyberspace. And on the other end, there will be nightclub managers, stockists and more just dying to see what's about to hit their shelves!
Nightclub Email Promotion
Now that you have a retail contact list, and emails of all the best and brightest venues in the country, make sure your promotions don't end up in the recycle bin, and that fire breathing whiskey will be being enjoyed by consumers for a price that suits you perfectly. Exactly where it should be.
Good Deals Calling!
Managers and wholesalers might have their work cut out for them keeping liquor flowing and people smiling, but when the deal of a lifetime potentially gives them a call down the end of their executive, black office phone... it might just make them pour a glass of champagne of their own once the deal is done!
Drinking Socially...
Find out what the customers really want to see from the industry. And what's better than reading about what the others are doing wrong and avoiding the same! With your profit margin already sky high from the bigger and better wholesalers our list has helped you secure, you'll always have room to invest in some improvements! Be ahead of the competition!
Can it get any better with our Nightclub Email List?
So what's the delay? You'll have the complete product, and every B2B element you could possibly want, the very second your payment is processed. Who wants to wait when there's a $26 billion industry just waiting for you to take a slice of the cake from?
Avoid the lemons! Avoid the pesky monthly fees which others charge, and buy from us in complete confidence...
We're so confident, we're even giving away a slice of our product for free! See samples for more details!
For those of you who order for European provinces, our B2B products fully comply with GDPR regulations all across the continent, making you conduct your deal breaking in complete safety!
0

Reviews for Email List of Nightclubs - Nightclubs Mailing List Leads Database
-44%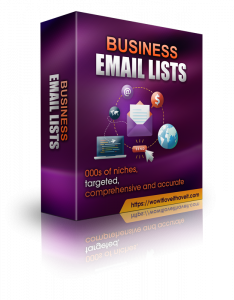 Batteries and Power Storage Equipment Email List
£500.00 £900.00
-44%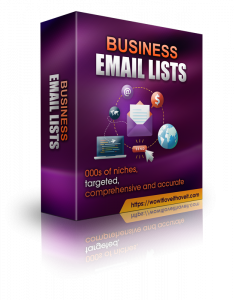 Livestock Production Email List - Livestock Industry Database
£500.00 £900.00
-44%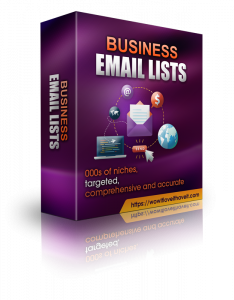 Petrochemicals Email List and B2B Sales Leads
£500.00 £900.00